Fragrance queen
If ever there was a person who knows all there is to know about fragrance, it's Liz Ferrett! She's been in the industry for 34 years and is the former marketing and cosmetics executive at Stuttafords. Nowadays, Liz enjoys doing fragrance workshops and talks at special events, and she really is fabulous! We first met her at our Get It Ladies Luxury Weekend at Sun City and we all left fascinated with all we learnt (not to mention the loads of perfume samples) …
'I absolutely love what I do! I love interacting with people and talking about something I know and love. I always say that fragrance is liquid emotion as it's a lot more than just something you spritz onto your skin to smell good – it speaks about your personality and about people, places and times in your life.'
Here are a few handy tips and tricks as well as fascinating facts we learnt from Liz:
• Women began wearing fragrance more than 5 000 years ago. They used incense and beetle blood to create their perfumes. One of the first recorded manufactured perfumes was Chanel No 5, which was launched in 1921.
• When going to buy a fragrance, do not smell more than three at a time. Your nose confuses the brain so you won't get the true scent – even if you sniff coffee beans in between.
• Never buy a fragrance just because it smells good on a friend.
• Your fragrance requires at least 30 minutes to develop on your skin, so if you have sampled fragrances (only three, remember!) go have a coffee and if, after 30 minutes, you still love the smell – you're good to go buying!
• The biggest fragrance no-no is rubbing your perfume. Fragrance in broken up into three parts, a top note – this is the first impression of a scent; then comes the heart of the fragrance – this is the dominant or core scent, and then the soul – which is the base note and triggers the memories. When you rub your perfume, you actually break down the scent.
• It is best to sample fragrance in the afternoon – as your nose is at its most keen.
• If you have dry skin, apply some lotion onto your skin first before spraying on your perfume, this way the scent will last longer.
• Direct sunlight will quickly degrade the quality of your perfume, so keep it in a dark cool place such as in a pretty box in your wardrobe, or your make-up drawer. Bathrooms are another definite no-no. The humidity in the bathroom will break down the components of your fragrance.
• Spray your perfume on the warmer parts of your body – this way it will last longer. Liz recommends on the back of your neck, in the folds of your arms as well as behind your knees (because scent rises).
• The best time to apply perfume is in the morning straight after a shower. Your scent will last much longer as your body is warmer and your skin will absorb it better.
• There is no rule that says you cannot mix fragrances – so experiment with mixing them up and see which combos you love most.
• Do not apply fragrance to your décolletage. It can cause sun spots and aging.
• Always remember that although you may love a million fragrances it's important to have a signature perfume.
• The general rule of not being able to smell your own perfume but being told by others around you that you smell good is very true. If you can smell your own fragrance, it's not the right one for you or you are applying too much.
• The most popular fragrance brands are Chanel, Dior, Paco Rabanne and Hugo Boss.
Fragrance also says a lot about your personality. Here is a general guideline to which personalities suit which family of fragrance:
Floral – Romantic and feminine woman, traditional, well-dressed, delicate make-up, tailored clothing. Loves classic romantic movies.
Oriental – Exotic woman who enjoys being bold and standing out with warm sensuality. You like to make a statement when you enter a room.
Fresh – Fuss-free woman who likes exercising, wears little to no make-up and loves the outdoors.
Woody – This is a unique woman who is not afraid to experiment, and is passionate about life in general. An interesting woman.
Gourmand – A woman who likes the finer things in life and is sensual. You love the smell of chocolate, caramel, honey, melon and apple.
Oud – A woman who likes to attract attention, as it lingers on your skin. It's a mark of powerful status. You flirt easily.
More about Liz:
Her favourite scents that have nothing to do with fragrance include … lavender – which reminds her of her parents' garden growing up, neroli ( a fusion of flowers and oranges), and her husband's chicken curry.
She's a travel fanatic! 'When I'm not working I spend most of my time planning travel trips … I love researching and learning more about the cultures of different countries around the world so I adore travelling the world – I honestly cannot pick a favourite country.'
Here are Liz's top five picks of what every woman should have … a fabulous perfume, a body lotion, friends, a gorgeous man and pretty underwear.
Liz's top five personal picks of fragrance at the moment are:
1. Carolina Herrera – Good Girl (the bottle is absolutely gorgeous too!)
2. Coach – The Fragrance
3. Thierry Mugler – Alien
4. Giorgio Armani – Si
5. Jimmy Choo – Illicit Flower
WIN!
An Alien gift set that consists of a shower gel, body lotion & a 30ml Eau de parfum. Click here to enter.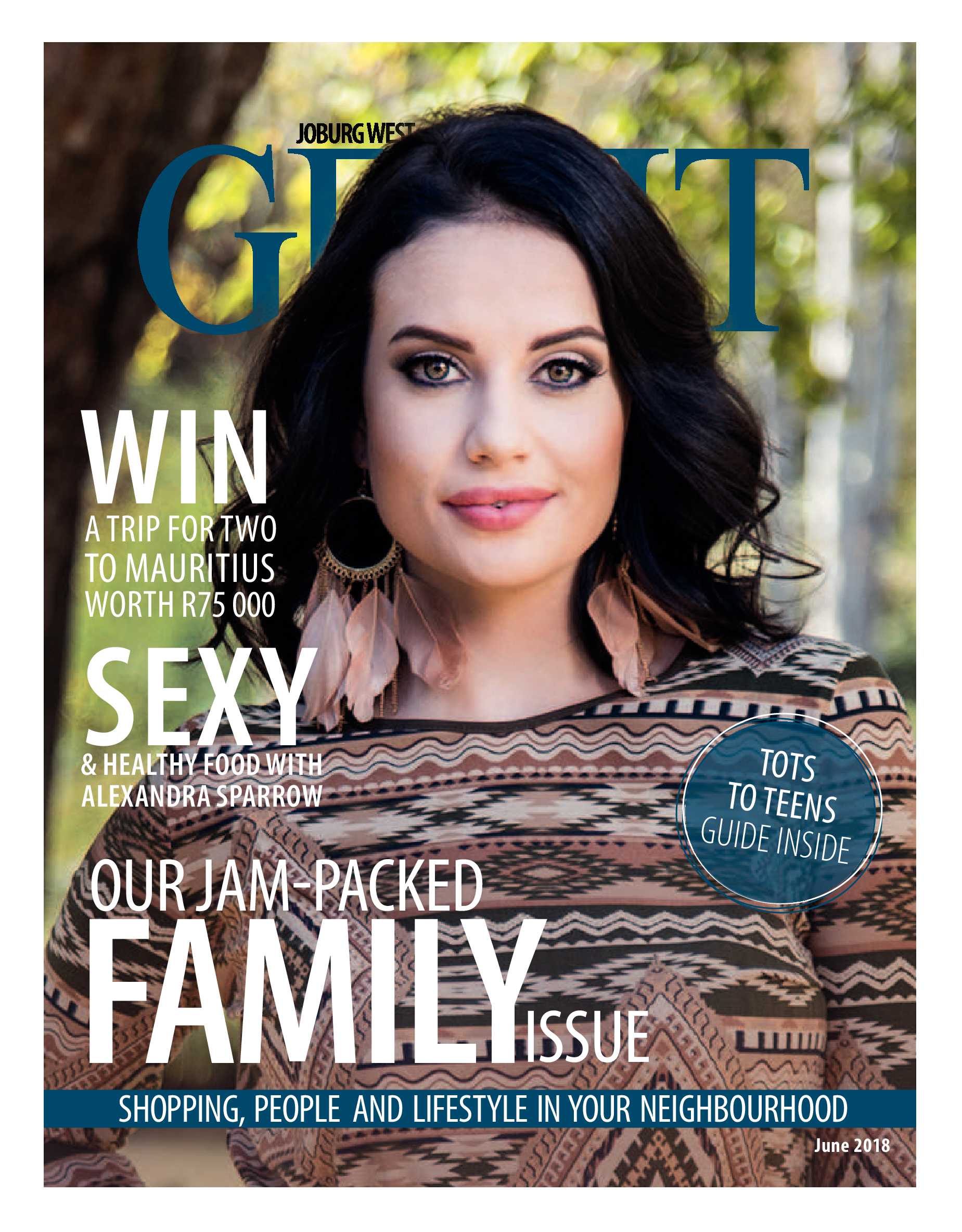 is a national brand of premium free magazines available in centres across the country.
to see other Get It magazines in the network.