Making moves towards waste-free living
The key to waste-free living is to prevent waste coming into your home in the first place.  Here are 5 easy ways to move towards waste-free living:
Stop buying, using and discarding single use items. Believe or not, there are easy alternatives to paper towels and tissues, plastic bags and wrap, aluminium foil and baking paper, even dental floss, plasters and ear buds.  Eliminate all the disposable items you bring into your home, and replace them with reusables. A simple example of this for women waste warriors is to replace tampons and sanitary pads with the increasingly popular menstrual cup.  When you consider that each woman over her lifetime may dispose of as many as 12 000 tampons, changing this monthly habit can greatly reduce your waste.
Buy without packaging by shopping for secondhand goods and clothes rather than new; and buying bulk food items using your own glass containers and reusable bags.
Stop accepting freebies. We're often on autopilot when someone hands us something, and most often out of politeness accept things we then want to get rid of. By being conscious about what you agree to accept from others you can prevent taking into your home what are essentially unwanted and unnecessary items.
Add another R for'Rot'. Your green food waste is nutrient dense and can sweeten the place where you live if you compost instead of throwing away.  If you don't garden at home, find a community garden or school food garden in your neighbourhood and contribute your kitchen waste to their composting efforts.
Ensure you have reusables 'on the go'. Go out and about in the world with the reusables you need on hand.  Always have reusable shopping bags with you.  If you can't live without your favourite takeaway coffee, get a travel mug.  Carry your own reusable water bottle or flask, and bring along a reusable straw.  If you regularly eat takeaways make sure you have your own reusable plate and cutlery.  If you are not sure how to get this together, see this Waste-Free-Living starter kit from Faithful to Nature which provides you with a glass water bottle, stainless steel straw, bamboo coffee cup and two mesh Fresh Bags for your groceries.
While these five steps might seem small, they go a long way towards waste-free living.  Four of the biggest polluters of our environment are plastic bottles, bags and straws, and disposable coffee cups.  These items used just once, but so frequently and by so many, result in phenomenal accumulations of completely unnecessary solid waste.
Essentially, waste-free living doesn't have to mean doing without.  It's most often about working out what is really important to you and then switching to the waste-free alternatives.  The pioneers of waste-free living often attest to a life greatly enriched by the simplicity and peace of mind that they experience through their commitment to embracing the eco-friendly options.
Visit www.faithful-to-nature.co.za to find more solutions that will help you on your green journey.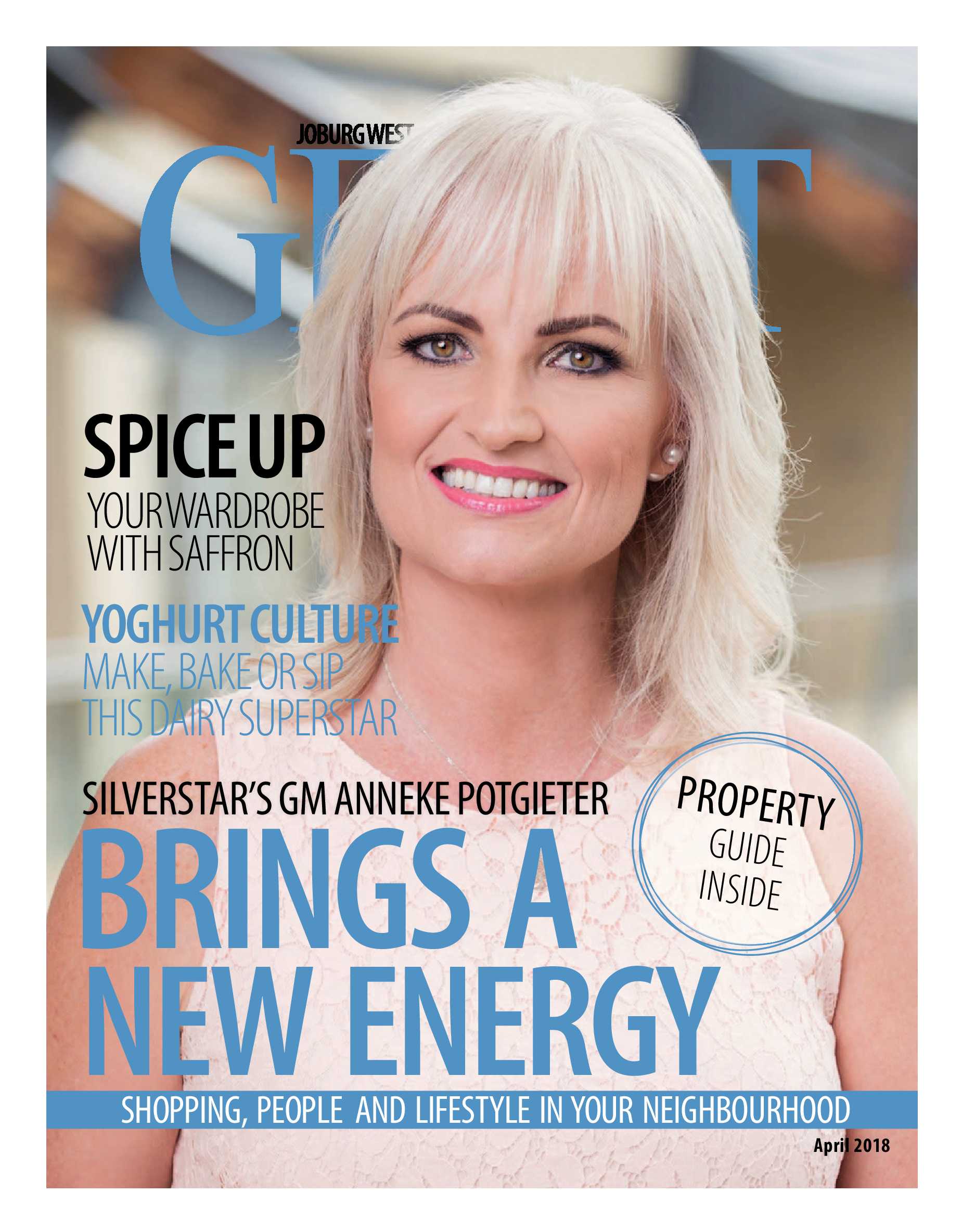 As Good as Eating Out
Let's face it. Budgets are tight. And eating out has become somewhat of a treat. But we've found the perfect solution … restaurant food at home. As Good as Eating Out is Your Family's new cookbook and we've got a copy to give away to one reader!
This month we are all about natural beautiful skin!
Stand a chance to win a seriously luxurious hamper packed with Celltone products to the value of R2 500!
is a national brand of premium free magazines available in centres across the country.
to see other Get It magazines in the network.