WOS 2017 Woman of the Year Awards celebration
27 of South Africa's most prominent women competed for one of nine awards. The following winners were announced:
Woman in Business:

Woman in Finance: Lesego Sennelo – African Woman Chartered Accountants
Woman in Media: Madelain Roscher – PR Worx

Woman in Community: Pam Green – #Secondchances
Woman in Education: Shafika Isaacs
Woman Entrepreneur: Ntsoaki Phali – Beyond Talent Solutions
Woman in Healthcare: Shakira Choonara
Director's Special Award: Ronel Harris
Youth Ambassador: Shannon Roscher – DeskBags
The annual Woman Of Stature: Woman of the Year Awards are not limited to any particular field of endeavour, and for this reason rank among the most prestigious awards in South Africa for women.
These nominees are prominent within their respective communities and have reached considerable heights within their careers. They each reflect our values and focus at Woman of Stature, which is empowering of women from all walks of life," says Woman of Stature Director Charlotte du Plessis.
Sponsors of the 11th March Awards include Emperors Palace, Nedbank, Pluminco, Kloofzicht Lodge & Spa, Pennylane Productions, and Julian Naidoo Photography.
"Woman of Stature's mission is to empower, educate, upskill, connect and support women, and a significant component of this activity consists of raising money for charity in support of these objectives. We also honour those South African women who have made a considerable impact on the economy and within their respective communities in support of our objectives."
The Awards were emceed by Carlo McFarlane (a cast member of West Side Story which has just ended at Jo'burg Theatre) with guest speaker Dawn Nathan Jones, of Mnet's Shark Tank and former CEO of the Imperial Car Rental Division & Europcar.
"All proceeds of the evening went towards our charitable causes – CANSA and Hospice Wits – as well as to our own 5 Pillars of Empowerment. This initiative aims to train, develop and uplift women across South Africa," says Du Plessis. In her capacity as the founder of Woman of Stature, Du Plessis last year won the Margaret Hirsch Women in Business Achievers Award representing the Strubens Valley Branch.
The following are excerpts from the winners' award speeches:
Winner of the Woman in Business: Media category, Madelain Roscher, said: "The only way we women can uplift the lot of all women is by collaborating and working together. Empowering women is not about challenging men. It's about recognising that there are many things in life which women do differently to men, and maybe even better. I have three pieces of advice I give to women who seek my mentoring: Be yourself. Stop pretending to be a man. You'll find people will relate to you better, your relationships will grow stronger, and the company culture will become more transparent. Women are wired with great intuition, so trust your instincts. Finally, Embrace mistakes. Everyone makes them, and admitting to a mistake doesn't characterise you as weak. Realise that mistakes are an opportunity to learn and improve."
Winner of the Woman in Community award, Pam Green, said: "I would not be who I am today, nor would I do the work I do, if I hadn't been taught to respect and appreciate every human being, taught to be charitable, and taught to be kind. Thank you to my parents for teaching me all of this, and, in turn inspiring me to not only teach my own child to be kind, but giving me the confidence to inspire our nation to adopt a culture of kindness."
Winner of the Woman in Education award, Shafika Isaacs, said: "I realized that being a Woman of Substance is not a destination. That it lies in the being of something that one strives for, that one aspires towards. In the context of a deeply wounded society where desperation, fragility, suffering and violence has become normalised, what can a Woman of Stature be other than to become deeply stirred inside. And it is in that stirring, that deeply felt thing that moves us, that drives me to ask each day: What must I do today to change this? How do I need to change, behave to make a difference. And it is often in my silence, that more important questions arise and some answers. There is no doubt that a big part of the answer lies in continuing struggle against institutionalised privilege and power that reinforces the increasing divisions and wounded-ness in our country. This makes the call on all of us to be more conscious, more mindful in our quest towards our collective healing, a very urgent one."
Winner of the Woman Entrepreneur award, Ntsoaki Phali, said: "This is award is a breath-taking honour for me. Banks, decision makers and investors are still largely not believing in women and people with disabilities unless it's for BEE points but Charlotte du Plessis and the Woman of Stature team believed in each of us. I'm grateful for God's grace throughout this testing and dreaded journey of entrepreneurship."
Winner of the Woman in Healthcare award, Shakira Choonara, said: "I am of the view that this awards ceremony marks changing times in our new democracy, both my paternal and maternal grandmother were illiterate, like many other bold woman in our nation, my mother never had the opportunity to complete her high school or pursue further education due to our racialised past, but today I am a symbol of extreme sacrifice, great difficulty and success which I owe to both my parents Cassim and Ayesha Choonara, my family and the extended family, Mohammed my amazing husband, and every single friend, mentor and colleague who has provided constant encouragement and support."
Winner of the Director's Special Award, Ronel Harris, said: "I have faced many challenges on my way to where I am today, but each challenge I have faced in my life has strengthened and shaped me to be the woman I am today. A woman that knows what she wants that never gave up on her dreams.  Winning this award would not have been possible without the inspiration that I have received from my husband John, for whom I have the deepest respect, thank you for never stopping believing in me. My children, my family and my friends from whom I have derived the strength to challenge myself to become the woman that God intended me to be: I love you all."
Winner of the Youth Ambassador award, Shannon Roscher, said: "Poverty does not discriminate against gender or race. Boys and girls alike, are often denied the privilege of education because they lack the basic tools (such as a desk) to obtain an education and to do so in a comfortable or dignified environment, instead of being crouched on their hands and knees using the ground as a writing surface. Through denying them the basic tools to obtain an education, it denies them their human rights and dignity. It denies them a way out of the trap of unemployment though education and opportunity. We at DeskBags don't have an international platform as yet, but winning this award is a major start in expanding our reach to make people understand that education is the vaccine to poverty and crime."
Du Plessis concludes, "On behalf of the Woman of Stature organisation, I congratulate all our exceptional winners and look forward to even more amazing contributions from them throughout the South African business community."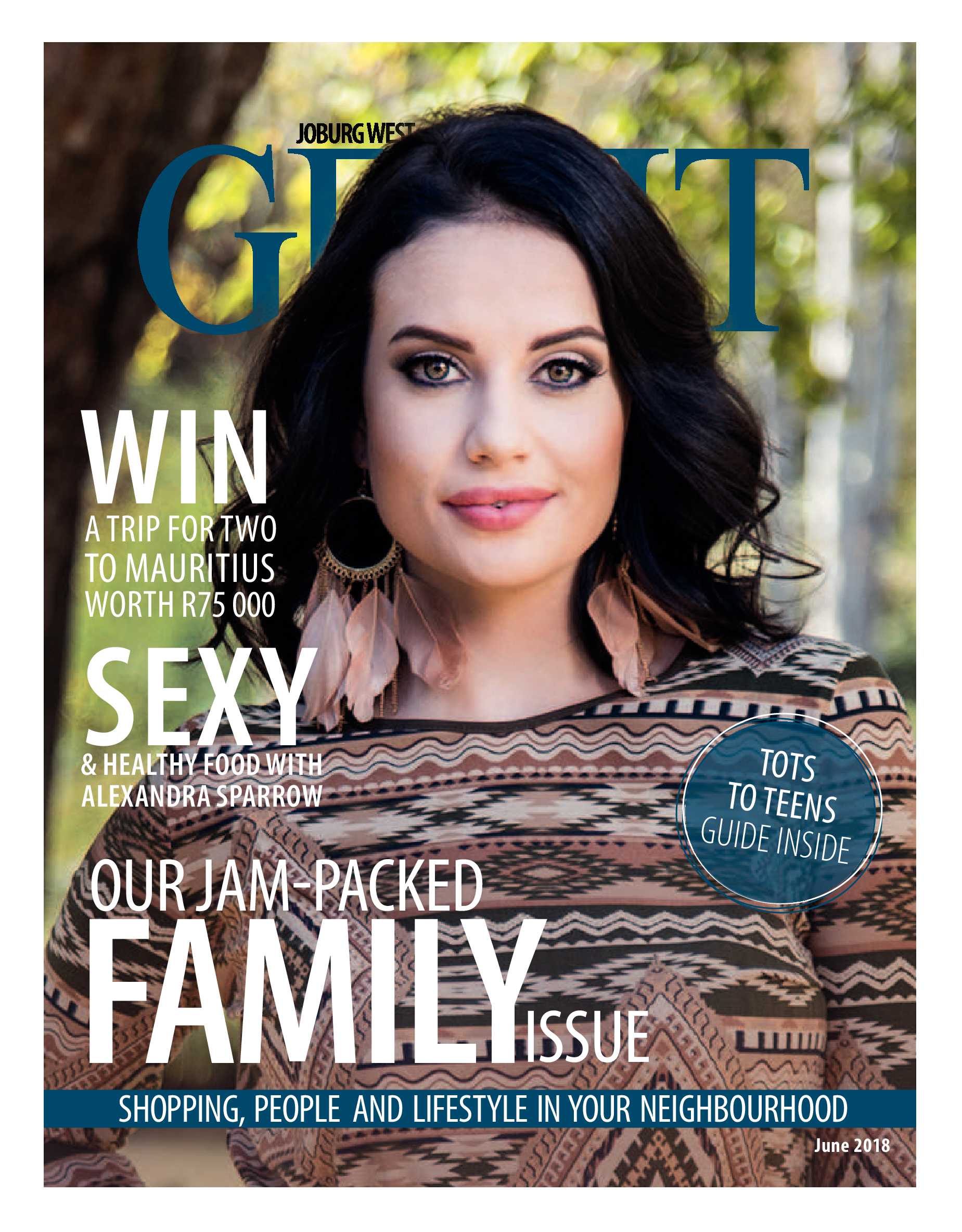 Bags for Africa!
We've got a stunning clutch bag to give away …
The warmest, most luxurious blankets imaginable
Our Spoil this month is a R1 500 Volpes voucher … which you can use instore or online.
Do you suffer from lunch box inspiration fatigue?
Win one of four Yum Yum hampers consisting of Bluetooth earphones, a fruit salad shaker, gym bag, gym towel and Yum Yum products.
A pressie for the old man
Fancy winning him a duo of The Old Man's Blend wine hamper?
Introducing your favourite new biscuit treat – Ouma Lemon Cream Rusks!
Win one of four Ouma Rusks hampers consisting of yummy Three seed Rusks, Buttermilk Rusks, Lemon cream, Muesli Rusks, Plain Rusks, Oat, Raisin & Apple flavoured Rusks and Bran Rusks …
In need of a really special treat?
Win a trip for two to Mauritius worth R75 000!
A fairy tale for modern times
Being massive fans of everything royal (especially the recent wedding between Meghan Markle and Prince Harry) we absolutely cannot wait for the release of this 124-page royal bookazine, The Royal Wedding: A People Magazine Exclusive Collector's Souvenir (R100).
is a national brand of premium free magazines available in centres across the country.
to see other Get It magazines in the network.