Green pepper!
Cocktail beef kebabs
Ingredients:
• ½ cup sunflower oil
• ½ cup tomato sauce
• ¼ cup Worcester sauce
• 1 onion, chopped finely
• 3 teaspoons mild and spicy curry powder (Rajah)
• ½ cup of chutney
• 1 tablespoon salt
• 1 tablespoon of mustard powder
• Lots of black pepper
• About 2kg meat – preferably rump steak
• 1 to 2 green peppers, cut into small squares
• 1 red onion, cut into segments and then cubed
• Sosatie sticks
Method:
1. Mix the ingredients for the marinade – oil, tomato sauce, Worcester sauce, onion, curry powder, chutney, salt, mustard powder and a few long grinds of black pepper – in a mixing bowl. Cool in refrigerator while finishing off your kebabs.
2. Cut the meat into squares of about 4cm × 4cm. Thread the meat, green pepper and onions alternatively onto the sosatie stick.
3. Transfer the kebabs to the marinade and cool it in the fridge for another 20 minutes.
4. Prepare an oven pan and arrange marinated kebabs in the pan, covering the kebabs with the remaining marinade.
5. Cover with tinfoil and bake for 10 minutes at 200°C.  Remove the pan, give the kebabs a stir and baste with the marinade in the pan.  Cover again, return to the oven and bake for another 10 minutes.
6. Remove from oven, remove the foil, give it another baste and shake, return to the oven uncovered for another five minutes until you have beautiful golden-brown kebabs.
* You can add cherry tomatoes or any colour peppers to the beef kebabs.
Mince-stuffed peppers
Ingredients:
• 4 peppers – two green, one red and one yellow, similar size
• 2 tablespoons olive oil
• 1 onion, peeled and chopped
• 2 cloves garlic, peeled and sliced
• 500g lean mince
• 2 tablespoons tomato puree
• 400g can tomatoes
• ¼ cup frozen peas
• 1 teaspoon mixed herbs
• splash Worcester sauce
• ¼ cup grated cheddar cheese
Method:
1. Prepare the peppers by slicing off the tops and removing seeds and pith. If necessary slice off small slivers at the bottom of the peppers to ensure they will stand upright. Chop up flesh of tops and retain any slivers from the bottom to add to the stuffing mix.
2. Place the peppers in a large pot of boiling water for five minutes to soften. Remove and set aside.
3. Heat the olive oil in a frying pan and gently fry the onions until soft. Add the mince and garlic and brown the mince. Add the chopped peppers from the top and bottom.
4. Add the tomatoes, tomato puree, Worcester sauce, peas and mixed herbs and stir. Cook for 20 minutes. Preheat the oven to 190°C.
5. Stand the peppers upright on a baking tray. Fill each pepper with the mince mixture. Top each with cheese. Bake in the oven for 20 minutes and serve with a mixed salad and crusty bread.
Chinese pepper steak
Ingredients:
• 680g sirloin steak, sliced thinly
• 2 green peppers, cut into bite-size pieces
• 1 onion, cut into bite-size pieces
• 1 can diced tomatoes, drained
• 2 cups water
• ¼ cup vegetable oil
• ½ teaspoon ground ginger
• 1 teaspoon garlic salt
• 1 tablespoon granulated sugar
• 2 tablespoons corn starch
• 4 tablespoons soya sauce
Method:
1. Heat oil in a large skillet until very hot. Add the meat and stir-fry until nicely browned. Add the onion, water, garlic salt and ginger.
2. Bring mixture to the boil, cover and cook for about five minutes. Add the bell peppers, cover and cook about another five minutes, or until the peppers are tender. Add the tomatoes.
3. Combine the sugar, corn starch and soy sauce in a bowl and whisk together until well combined. Add this mixture to the meat-and-pepper mixture and bring to the boil. Continue to cook, uncovered, until the sauce thickens.
4. Serve on steamed rice.
Did you know?
Did you know that a sweet red pepper is simply a mature green bell pepper?
Peppers can get a suntan. A suntanned pepper is a green pepper with red spots.
How do you pick a good one? Firm skin, no wrinkles, fresh, green stem, glossy, bright colour, heavy for their size.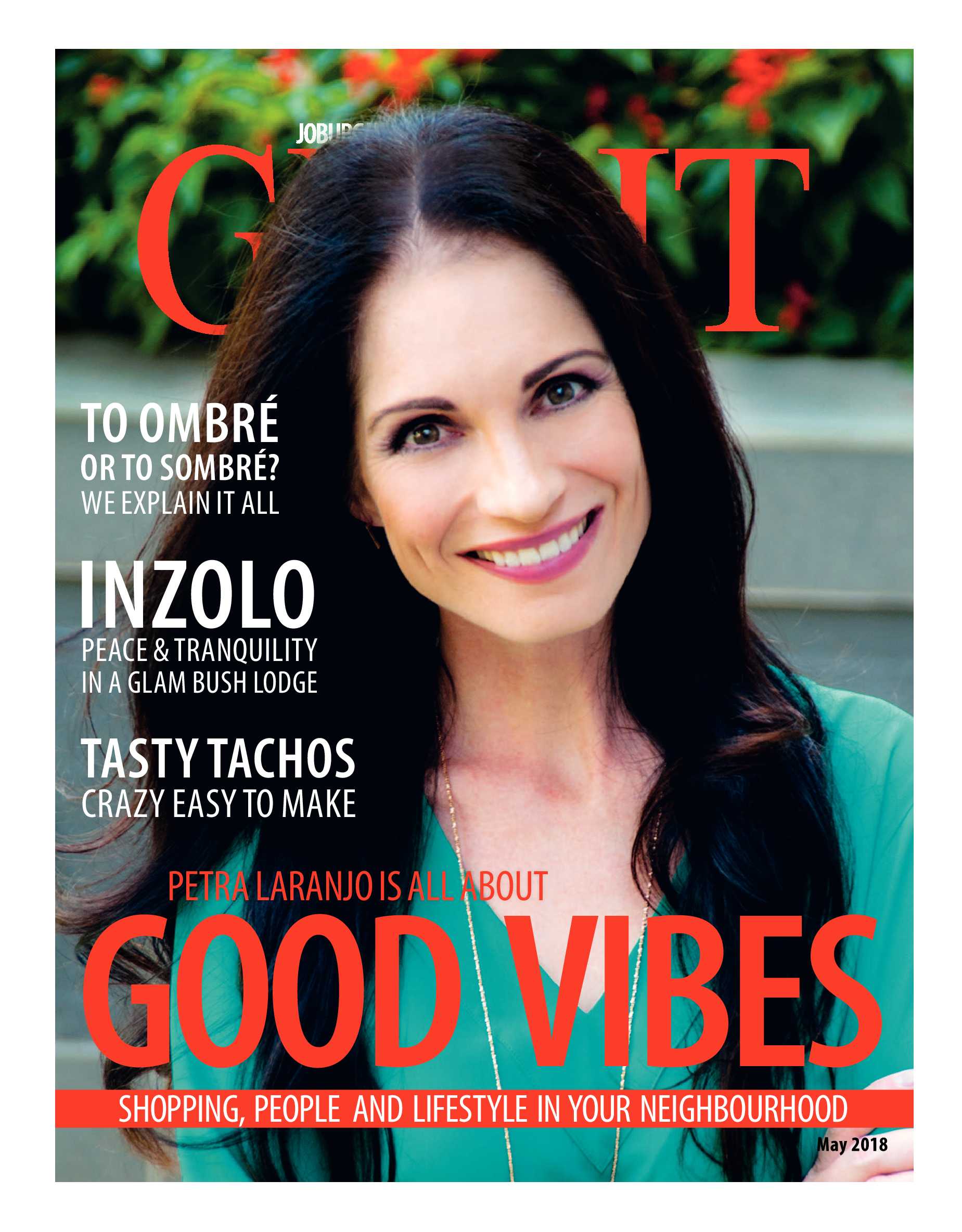 Stand a chance to win a Pedigree hamper for your pup
PEDIGREE® will be giving 3 lucky readers each a chance to win a PEDIGREE® puppy pack hamper with all the essentials your little one needs to start off on the right track.
Sugar-free sweets to indulge your sweet tooth
Win a packet each from the four delicious flavours: Eucalyptus (fresh minty), Ginger-Orange (spicy citrus), Lemon (refreshingly tangy) and Salvia (zesty sage).
Utterly gorgeous Mugler Alien Flora Futura …
Win a bottle of Alien Flora Futura ..
is a national brand of premium free magazines available in centres across the country.
to see other Get It magazines in the network.