Precision creativity now possible with the Bosch Quigo III laser line
The next generation of Bosch's tried-and-tested cross line laser is represented by the Quigo III. It is ideal for aligning objects precisely, according to Sebastian Johannes, Bosch Measuring Tools Brand Manager.
"Quigo III enables DIY enthusiasts to align objects like mirrors and shelves extremely easily. It is a handy tool for painting as well, as it enables surfaces to be marked out more easily, for instance," Johannes elaborates.
The laser line produced by the new Quigo III is clearer than ever before due to its improved projection technology. The line is narrower, providing greater sharpness when projected on the wall, which enables work to be carried out with more precision.
The larger aperture angle makes it easier to carry out work in confined spaces, as it provides DIY enthusiasts with a long laser line, even at a short distance from the wall. This enables several objects to be aligned easily next to one another – without having to reposition the device, for example.
In addition, the new Quigo III now provides precise results in a working range of 10 m. It is instantly ready to use, projecting two lasers lines on the wall, intersecting at an angle of exactly 90°, immediately upon being switched on.
The Quigo III is supplied with the MM2 universal clamp as standard, allowing the device to be secured easily to table tops, ladders, or similar surfaces. This is made particularly easy by the adapter plate, which now also features precision adjustment in a range of ± 2 cm, meaning it is unnecessary to readjust the universal clamp so often.
The adapter plate can be fixed to the top, bottom, or rear of the Quigo III, giving DIY enthusiasts even more flexibility. For example, it can be positioned directly beneath a ceiling for marking out a border. Furthermore, the adapter plate can also be attached to a standard tripod with a ¼-inch thread.
A handy feature is that the Quigo III is switched on immediately when the protective cover is opened, meaning it is ready to be used immediately. It automatically compensates for surface irregularities of up to 4°.
The Quigo III signals any deviations from this with a flashing laser line, which is particularly useful for DIY enthusiasts using the incline function to align diagonal patterns, lines, or even railings. If the protective cover is closed, the device switches off immediately, and the internal pendulum is stopped ready for transport.
Bosch has designed the Quigo Plus for DIY enthusiasts who mainly use their cross-line laser to design rooms, and who plan to implement particularly creative ideas. It features markings in its laser line, enabling the device to project a scale onto the wall alongside the line.
As a result, the Quigo Plus enables objects of the same size, such as coat hooks, to be positioned at even distances, without using any other tools. These markings provide both horizontal and vertical orientation.
The distance between the projected markings can be increased by positioning the Quigo Plus further away from the wall. In order to ensure that the distance between the markings remains even, the projection side must be positioned parallel to the wall.
A tripod is included with the Quigo Plus as standard that, together with a target plate, helps users to position the device correctly. However, the device can also be directed against the wall at an angle, resulting in the cross-line laser to be projected with increasing distances between the markings, which can be useful for painting increasing or decreasing colour gradients on the wall.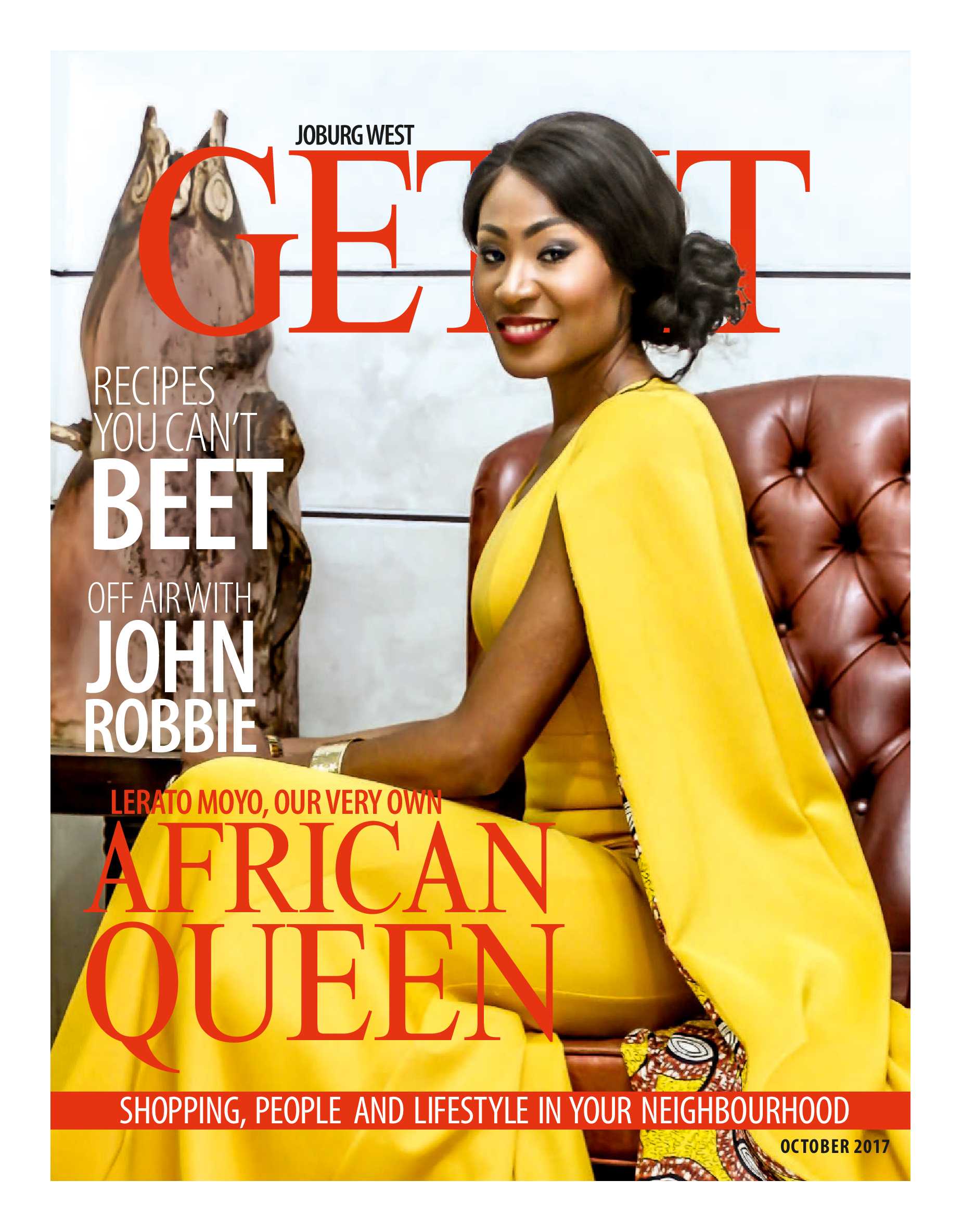 Summer days + total protection = safe fun in the sun
So we love our skin. We love summer. And we love our readers … which is why we're giving away a full set of SVR Sun Secure product range to one lucky reader!
This month we're getting our smoothie on!
We're giving away a Nutribullet plus 10 Blendid smoothie packs, so you can get blending too!
is a national brand of premium free magazines available in centres across the country.
to see other Get It magazines in the network.