Solar power: How and why
How it works:

Panels capture solar energy
The sun's energy is absorbed by photovoltaic solar panels, which convert that energy to direct current (DC).
Current is regulated
The DC passes through a controller, which regulates the current being sent to your home's distribution board (DB).
Current is stored
The current is stored in batteries so that the solar energy can be harnessed at night.
Current is converted
The DC then passes through an inverter, which creates the alternating current (AC) you use to power your electrical devices.
Do I need it? 
Most households use solar power for one of three reasons:
Savings: Your off-grid solar power supply limits your dependence on the national grid, and reduces your monthly electricity costs.
Backup: Here your solar power supply provides reliable and rechargeable power in the event of a power outage.
Independence: Having your own solar power allows you to go "off the grid", and not have to rely on Eskom and the national power grid.
While an independent and reliable power supply is good to have, the savings factor remains the most compelling reason to invest in solar power. Depending on your household electricity usage, you may find that your solar power system produces more electricity than you use in a month. In this case, your electricity bill could be zero – but only if you're completely "off the grid". You will still be charged a nominal fee to remain connected to the national power grid, even if you're not using it.
What you'll save

Whether you use a small system and install it yourself, or have a more complex system installed by technicians, your solar power system will carry an upfront installation cost. However, the ongoing maintenance costs are small – especially compared to the costs of fuel which you would use on an electrical generator. What's more, you can expect a return on that initial investment over time. As a raw source, solar energy is incredibly effective: for example, just two 100-watt solar panels can power your TV set for 1 584 hours a year.
Sunworx offers a standard solution for homeowners. The Sunworx Bronze package is intended for grid interactive systems, which are tied to the national power grid and which operate on PV solar panels connected to a home battery.
The package includes:
8 x 260 Wp solar modules or 2 kWp
3 750 kWh of free energy available per annum
4 x 200 Ah 12 V deep cycle solar batteries
3 kW inverter
Display screen
Battery box and battery stand
4 800 watt-hours of power available at constant load from the battery bank
Battery bank will be connected to the emergency loads only
System design, engineering and connection to a distribution board that interacts with the grid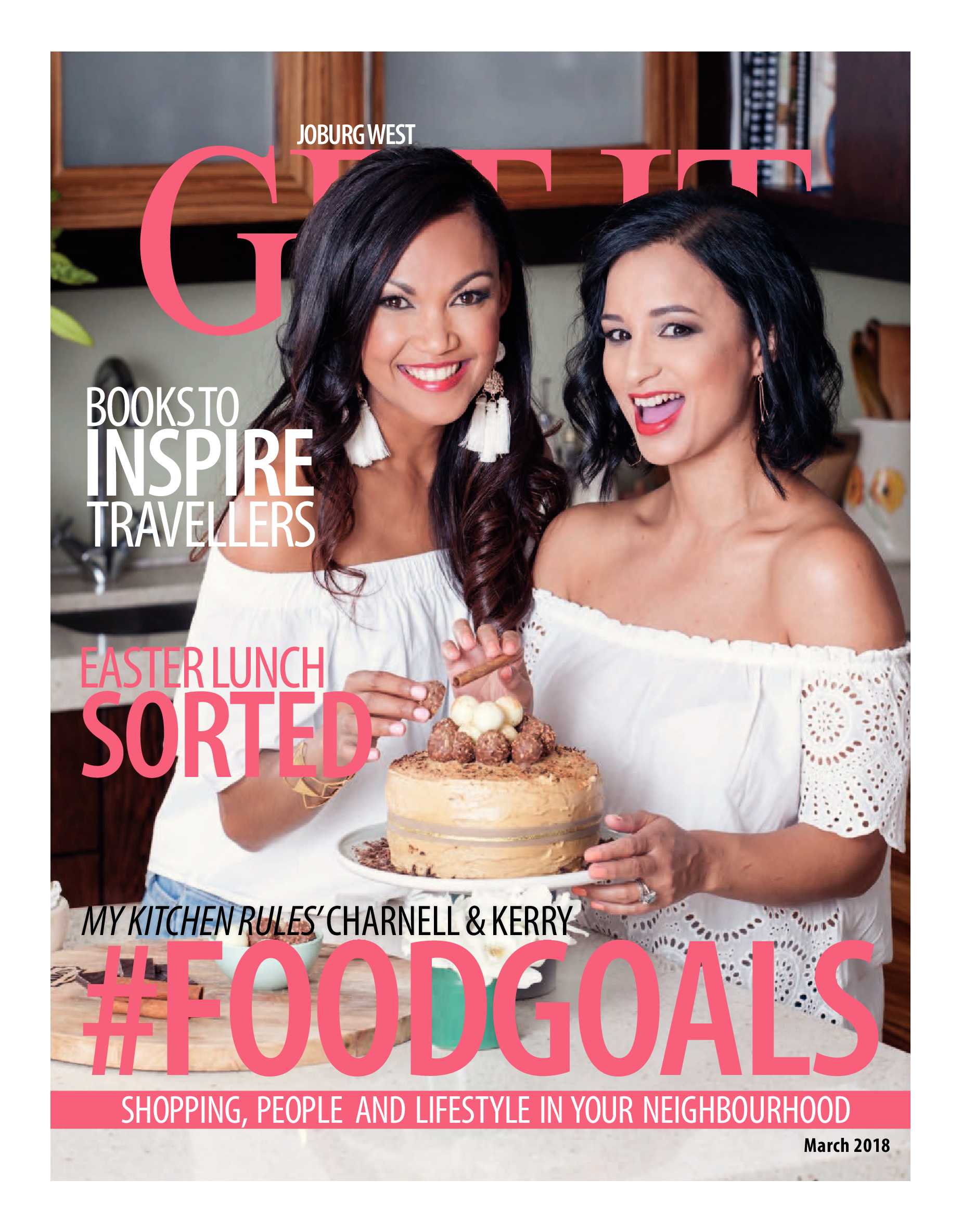 Who doesn't love Peter Rabbit? Who doesn't love Cadbury Dairy Milk chocolate?
Combine the two … and you've got our favourite Easter treat ever! Enter to win a Peter Rabbit Cadbury Dairy Milk Chocolate Easter Egg plus Peter Rabbit goodies!
An unforgettable break-away
One reader stands a chance to win a one night, mid-week stay for two at this gorgeous lodge, including breakfast. The prize, valued at R4 060 in total, also includes a 30-minute back, neck and shoulder massage for two at the exquisite Kloofzicht Spa.
is a national brand of premium free magazines available in centres across the country.
to see other Get It magazines in the network.