Eight questions for the 'Brow queen'
1. You are such a successful entrepreneur with an inspiring story. Take us through The Brow Bar journey.
I'd like to say it sounds easier than it was done. The Brow Bar journey is quite unique. Back in 2009, during the recession, I decided to buy a beauty salon called Amrita Medi Spa in Krugersdorp. Armed with my training and sales expertise, I thought I was doing the right thing. Sadly, it didn't take long for me to realise that my business was not going to make it. I needed to take some radical steps and attempted all kinds of ways to get new clients in. Back in those days, threading was relatively unheard of. Knowing the skill I tried it out on a few clients – and they loved it! I realised I had a tool no-one else did, and offered free (yes free!) threading services every Saturday. This small gesture turned my dying business into a successful skin clinic. The demand for my services grew significantly, and soon I had clients travelling from across Johannesburg and even as far as Vereeniging, to enjoy this service. It wasn't long before I realised that I needed a more convenient location, so I investigated the idea of a kiosk within Clearwater Mall. After being rejected, I actually barged into the centre management reception one day and asked to show the ladies working there what threading was all about. Once I had threaded their brows they were hooked! They offered me a kiosk space of 16 square metres. With two chairs and a reel of cotton, the first no-appointment express Brow Bar was born in June 2011.
Now, six years later, the Brow Bar is franchised with five stores across Joburg and I've started my own distribution company which supplies products from the UK to the various Brow Bars. The Brow Bar franchise has also received numerous endorsements – we are an official sponsor for the Mrs South Africa and Miss South Africa competitions, and are very proud of our various celebrity associations. After receiving accreditation from my training school, I have also managed to produce over 80 qualified brow and lash technicians through our two-month learnership programmes.
2. It seems as though you never miss a social event! Tell us how you manage to balance it all and whether you consider yourself a bit of a socialite.
I'm always amazed to hear how my story has inspired so many women to start their own businesses. I find I get invited to many social events and over the years people have associated me with the calibre of clients that I work with. Marketing is a key component in any business and I have fun and love what I do, so building my brand in this way is really great. I often also take my daughter along with me to events – for some girl time.
3. You always look incredible! Where do you shop and what inspires you?
I'm definitely inspired by my style icons, Victoria Beckham, Eva Longoria, Queen Rania of Jordan and Priyanka Chopra. I also often turn to Pinterest for some inspiration. For as long as I can remember I've loved fashion. Being a Muslim lady, I believe that a woman can be glamorous, sensual and classy without being revealing. At the moment, I am loving velvet tops, cat suits, tracksuits and dresses – anything and everything velvet! I am quite fond of shopping at YDE – we have some amazing local talent. Some of my fave boutiques include the Fashion Studio and Leeyas Boutique. I also believe it really isn't what you wear, but how you wear it!
4. You're not only a successful business woman, but also a mom …
I have two cute little nuggets, my daughter Umayya (11) and son Umar (5). I'm often asked how I cope with motherhood and being a full-time entrepreneur, and yes, it's true, a mother's guilt never ends. The concept of multi-tasking in real life is overrated, but I found that being a working mum has proven to be meaningful and beneficial to my kids as both of them have grown up to be independent, social and caring. During weekends we enjoy spending time together in the outdoors and pyjama parties at home are also a firm favourite!
5. What's the best part about being a judge for the Mrs South Africa pageant?
Over the past few years I've worked with quite a few pageants, but when you are a judge, you have to take your role very seriously. I find it incredibly empowering to be associated with this brand and its philosophy. As a judge I'm definitely looking for a real, authentic woman with real problems and curves – a person who represents all married women!
6. We're convinced that no one can take a selfie quite like you! Share your secrets please!
That is so funny. I am always giving selfie lessons. The secret is always quality over quantity! My pictures have to be perfect and I also won't post a picture that only I look good in – I'm a good friend! Okay, so here are a few tips … Always clean your camera before taking a pic and remember that lighting is everything! The first thing I do when I get to a place is scout potential 'selfie spots'. Filters are undeniably the best invention (try the app called You Cam) and lastly, use a timer! At home, my ideal selfie spot is at our front door the lighting is just perfect. I also pay my daughter R50 for every picture I post that she takes (not for every picture that she takes) so she never has a problem helping me out.
7. You've met such an array of different people and SA celebs. Who has had a significant impact on your life, and why?
The one woman who has had the biggest influence in my life, is Riana Mooi – Mrs Globe 2015. I aspire to have all the qualities she has – gracefulness, intelligence, empathy, loyalty and kindness. She has taught me what it is to be truly authentic and being in her company always uplifts my soul.
8. What is the greatest driving force behind your success and determination?
The fear of failure has been my biggest driving force. Like they say, we are all our own worst enemy. I refuse to accept defeat! From a very young age I learnt that the only thing that dies from hard work is laziness.
All about brows:
What's the biggest brow trend right now?
The latest brow trend is called Lola Brows. It's basically a tint that lasts for up to three weeks.
Who taught you to thread?
I learnt how to thread at beauty school 14 years ago. All I did was take the simple threading methodology and advance it by adding brow designing and measurements to the skill.
What is the biggest brow no-no?
A year ago this list would be endless, but more and more people are becoming aware of their eyebrows and it's a trend that won't be going away for a long time. For me, a big no-no is shaving off your brows and filling them in with a black pencil.
What is your favourite brow product of all time?
I have so many and go through phases all the time. Right now it's the Anastasia Dip Brow (unfortunately not available in SA). My makeup is also never complete without a brow highlighter!
How often should a woman shape her brows?
This varies from person to person. I generally say between three to four weeks for maintenance and four to six weeks if you are 'training' your eyebrows, which is possible by using a growth serum and then reshaping your brow after four to six months.
Unaiza's must-haves
Hi Brow eyebrow growth serum, R700, Brow Bar Clearwater Mall

Hi Brow dark brown eyebrow pencil, R300, Brow Bar Clearwater Mall
Text: Chemélle Barnard. Image: Kevin Mark Pass, www.kevinmarkpass.com.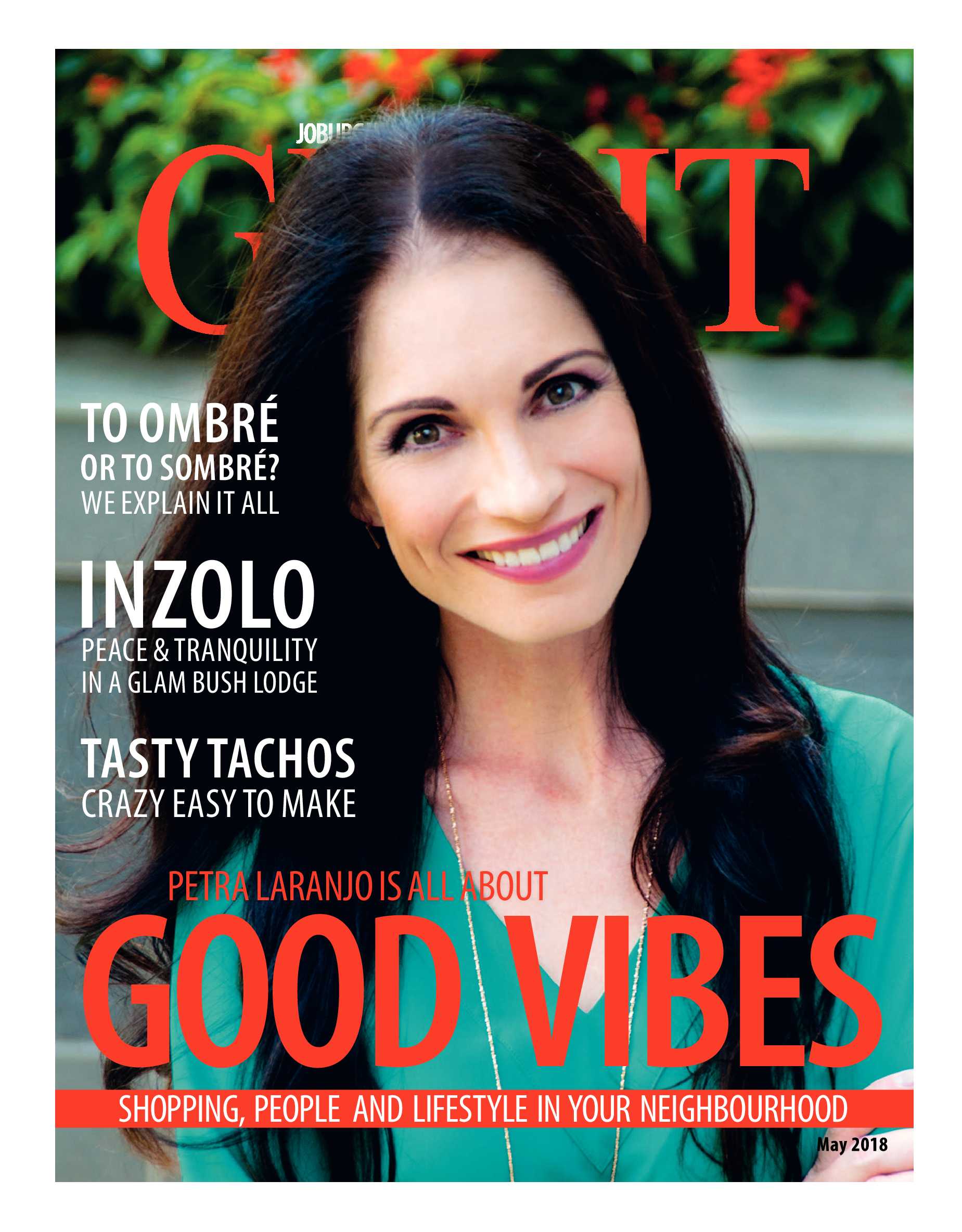 is a national brand of premium free magazines available in centres across the country.
to see other Get It magazines in the network.