Beauty water
Ginger water
Combine two to three cups of water and a whole peeled and grated ginger root in a medium saucepan over high heat and bring to a boil. Reduce heat to low and simmer for 15 minutes. Strain and drink the liquid. The mixture can be stored for one to two days in an airtight container in the fridge.
Benefits: Relieves menstrual cramps, headaches, colds, bloating and indigestion. Drinking ginger water can also help decrease inflammation and joint swelling, and reduce pain caused by rheumatism.
Rice water
First rinse a 1/2 cup of uncooked rice (any kind will do) with about a cup of water to remove any dirt or impurities. Then, place the uncooked rice in a bowl and cover with fresh water. Let the rice soak for 15 to 30 minutes. Swirl it around and lightly knead it until the water turns cloudy. This will help the vitamins and minerals seep into the water, creating a nourishing rinse for your hair and skin. Strain the rice water into a clean bowl or container. You can store rice water in an air-tight container in the refrigerator for a few days. Benefits: Glowing skin, reduced acne and pores, shiny hair, increased energy and relief of constipation.
Lemon water
Squeeze the juice of one lemon into a glass of lukewarm water. Boiling water will destroy some of the enzymatic properties of fresh lemon, while icy cold water will hinder its digestive benefits. Drink while warm. Benefits: Lemons contain high levels of vitamin C and potassium. Drinking the mixture first thing in the morning will help the body absorb vitamins effectively and boost the immune system. It also helps for a flat belly, healthy skin, controls acne, promotes hair growth, prevents heartburn and is good for the liver.
Honey water
Bring 250ml water to a boil. Let it cool slightly (to a warm temperature) and add about 30ml of honey. Stir until the honey dissolves and drink daily or as needed. Drink the honey water while it is still warm. This will allow you to get the most benefits out of the honey. Make a fresh batch every day.
Benefits: Drinking honey water every morning could help you lose weight. It also reduces allergies, freshens your breath, provides an energy boost, soothes a sore throat, flushes out toxins and reduces bloating.
Rose-water
Select some fresh, fragrant roses and rinse them. The fresher the roses are, the better results you will get. Pull the petals off and discard the rest of the rose. You will need enough petals to fill one cup. Place the petals in a saucepan and pour water over them. Make sure that the petals are evenly distributed, and that the water level does not come too far past the petals. Cover the pot with a lid and set the heat to low. Do not let the water come to a boil or a simmer – too much heat will ruin the colour and other properties. After about 20 minutes, you will see the petals have become paler, and the water has taken on the colour of the petals. Place a strainer over a large mason jar and pour the rose-water into it. Discard the petals and let the rose-water cool. Store in a spray bottle to easily mist the face. The rose-water will keep for about a week in the fridge. Benefits: Lightens scars, tightens pores, makes your hair shine, soothes tired eyes, prevents breakouts and helps maintain the skin's PH balance for an overall smoother, healthier skin.
Fennel water
Bring one litre water to boil in a pot. As soon as it begins to boil, add 30ml fennel seeds and remove the pot from the heat. Cover the pot with a lid and let the mixture steam and cool to room temperature. When the water has fully cooled, the fennel seed water is ready. All you have to do is transfer it to a jar that can be sealed tight, and drink it throughout the day! Do not consume more than one litre a day.
Benefits: Remedies bad breath, helps with indigestion and constipation, weight loss, purifies the blood, promotes healthy skin and aids in menstrual problems.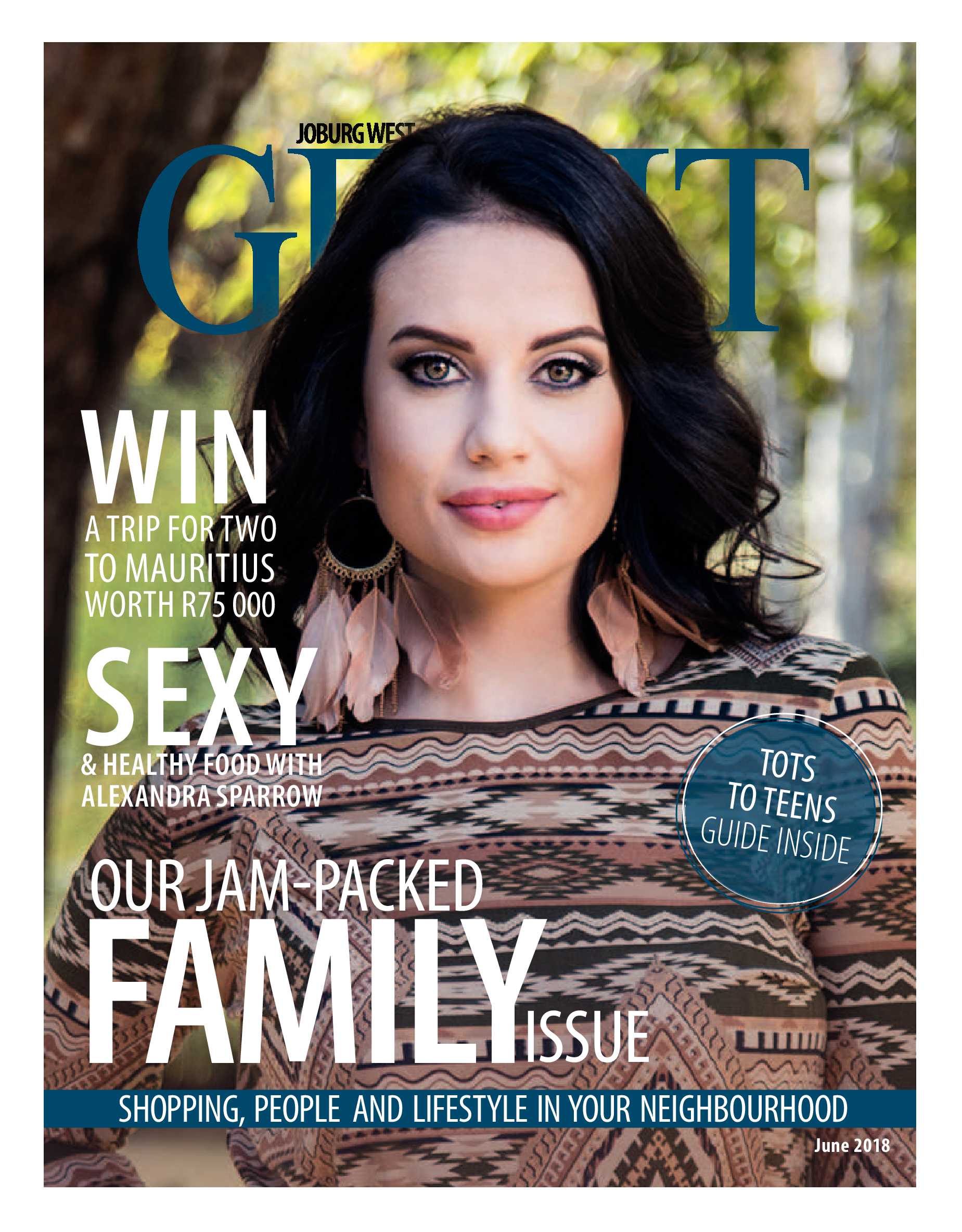 Do you suffer from lunch box inspiration fatigue?
Win one of four Yum Yum hampers consisting of Bluetooth earphones, a fruit salad shaker, gym bag, gym towel and Yum Yum products.
A pressie for the old man
Fancy winning him a duo of The Old Man's Blend wine hamper?
Introducing your favourite new biscuit treat – Ouma Lemon Cream Rusks!
Win one of four Ouma Rusks hampers consisting of yummy Three seed Rusks, Buttermilk Rusks, Lemon cream, Muesli Rusks, Plain Rusks, Oat, Raisin & Apple flavoured Rusks and Bran Rusks …
In need of a really special treat?
Win a trip for two to Mauritius worth R75 000!
Fat Bastard. No. Not dad. Obviously. The wine.
We've got an extra special hamper to give away … and like love, it's one you just can't buy. A luxurious box with Fat Bastard Golden Reserve 2017, along with Dark Chocolate Coated Almonds.
A fairy tale for modern times
Being massive fans of everything royal (especially the recent wedding between Meghan Markle and Prince Harry) we absolutely cannot wait for the release of this 124-page royal bookazine, The Royal Wedding: A People Magazine Exclusive Collector's Souvenir (R100).
Stand a chance to win a Pedigree hamper for your pup
PEDIGREE® will be giving 3 lucky readers each a chance to win a PEDIGREE® puppy pack hamper with all the essentials your little one needs to start off on the right track.
is a national brand of premium free magazines available in centres across the country.
to see other Get It magazines in the network.