Hendrick' Gin celebrates our feline friends
According to Dr Mugford, world-renowned animal behaviourist, the suspicious nature of cats is what leads to the innate fear of the mighty cucumber – the oddness and unusual persona of the green fruit makes them feel uneasy.
Dr. Mugford advises that if owners do come across any anxiousness, playing music is a great way to calm cats down, claiming that Beethoven in particular is a popular choice for cats worldwide. Cats' curiosity is second to none so if they are afraid of this glorious fruit, get them accustomed to it by putting a cucumber in a paper bag and leaving it on the floor, giving them a chance to discover the cucumber themselves and in their own time, after all, you cannot have your cats be afraid of the ultimate garnish for favourite G&T.
In celebrating the hairballs in your life, here is a pawful of facts about our feline friends this International Cat Day:
Cats have relatively few sweat glands throughout their bodies, since they're covered in fur; they sweat through their paws and around their eyes.
Cats are indifferent to sugar and other sweets, it has been reported that due to a defect in a gene that codes for part of the mammalian sweet taste receptor, cats don't have a sweet tooth.
Unusual external events, which disrupt cats routine could make a cat sickly, changes in routine pose our fury friends to dispose their food or refuse to eat completely. Like if you had to suddenly immerse them in the world of the premium brand distilleries with the Carter Head and Copper Pot Stills, they might get quite a fright!
As petrified as cats are about cucumbers they dislike water just as much. Water is known to reduce the insulating efficiency of cats and thus they prefer to not be in contact with water.
Lastly, humans are advised not to drink seawater, for one, it's not nearly as delightful as gin is, secondly its unsafe for human kidneys. However cats are capable of gulping down tons of seawater since their kidneys are able to filter out the salt.
Something to make you smile: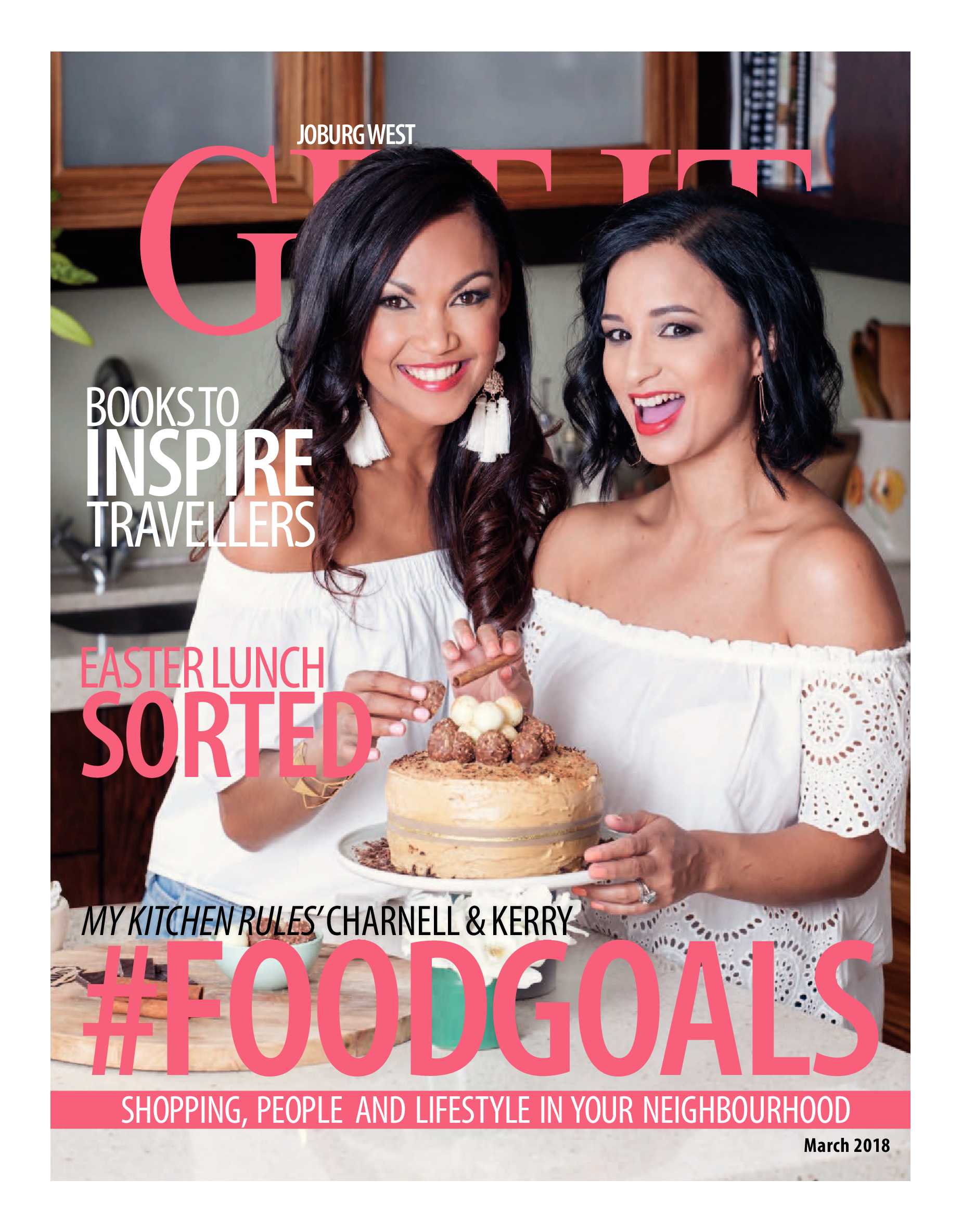 Valentine's treat: Best bubbly ever!
We've got a case of L'Ormarins Brut Classique Rosé NV to give away.
READ: Two great books for December #GetItBookClub
The perfect companions to your holiday travel plans …
is a national brand of premium free magazines available in centres across the country.
to see other Get It magazines in the network.