Key nutrients essential for a woman's health
Patrick doesn't believe women should have to suffer just by virtue of being female. Here, he explains that there are certain nutrients women need more of at different times in their menstrual cycle and in the peri- and post-menopausal phases that can help relieve or counter the symptoms of hormone-related problems such as PMS and menopause.
B is for better
Of the B Vitamins, B6 in particular plays an important role for women by helping to balance hormones. It has been shown to help alleviate depression associated with PMS and may effectively reduce anxiety in older women as well. Levels of Vitamin B6 are likely to be depleted in women taking the contraceptive pill as a result of the additional supply of oestrogen. Supplementing Vitamin B6 can help clear oestrogens from the liver to restore the balance of hormones in the body and avoid oestrogen overload.
B Vitamins – especially Vitamin B6, Folic Acid and B12 – are also important both for the production of energy and stabilising moods.
To get more Vitamin B from your diet, include wholegrains and bananas for Vitamin B6, meat, fish, dairy and eggs for B12 and green leafy vegetables for Folic Acid.
C it through 
Vitamin C is something every one of us needs, but few get enough of. And later in life, women need even more to counter oestrogen deficiency resulting from menopause. A deficiency of oestrogen has been associated with increased cardiovascular risk and can reduce the elasticity of the arteries and skin, leading to higher blood pressure and more wrinkles, respectively!
A bit of an all-rounder, Vitamin C also helps strengthen the immune system, assists in the production of collagen and bone formation, helps generate energy and acts as an antioxidant.
The best available food sources of Vitamin C are broccoli and peppers – a serving of broccoli gives twice as much Vitamin C as an orange. Next best are kiwi fruits, followed by lemons, strawberries and oranges. Watercress, cabbage and cauliflower are also good sources to stock up on.
The magic of Magnesium
This underrated nutrient works hard behind the scenes to assist in the conversion of Vitamin B6 into an active form that the body can use. Low magnesium levels are associated with poor appetite, nausea, lethargy, mood swings and muscle cramps – all symptoms of hormonal disruption. Ensuring the body has enough magnesium has been shown to reduce water retention and improve mood. Having a low magnesium level, especially pre-menstrually, may also increase the risk of headaches and migraines as well as cramps.
Magnesium has many other benefits too, including muscle relaxation, lowering blood pressure, preventing insomnia and generally calming emotions and promoting mood.
Foods high in Magnesium include dark leafy greens, nuts, seeds, fish, beans, wholegrains, avocados and bananas.
From A to Zinc
The mineral Zinc is an important factor in female hormone production and much needed pre-menstrually and post-menopause. Levels of Zinc tend to be lower in PMS sufferers, especially before a period. There are over 150 enzymes in the body dependent on Zinc, most of which play a role in balancing hormones, but most women just don't get enough of it as it is easily depleted by stress, smoking and alcohol.
Like Magnesium, Zinc has an anti-depressant effect because of its ability to boost the production of serotonin, also known as the happy hormone.
Zinc also plays a role in promoting fertility and healthy reproduction. Oysters, lamb, nuts, egg yolks, rye and oats are all rich in Zinc.
The skinny on essential fats 
Essential fats, such as Omega-3 and Omega-6 fats, help the body perform a multitude of important functions. Many people have low levels of essential fats, which help keep the brain, nerves, hormones and skin healthy. Omega-3 fats, in particular, can help balance hormones to relieve PMS symptoms and menopausal problems. Through assisting in the production of serotonin in the brain and improving the efficiency of existing serotonin in the body, essential fats have been shown to reduce anxiety, especially during PMS and menopause, and help maintain mood and motivation.
Oily fish such as mackerel, herring, sardines and salmon are rich sources of Omega-3, while nuts and seeds are rich in Omega-6.
For further information visit www.holforddirect.co.za.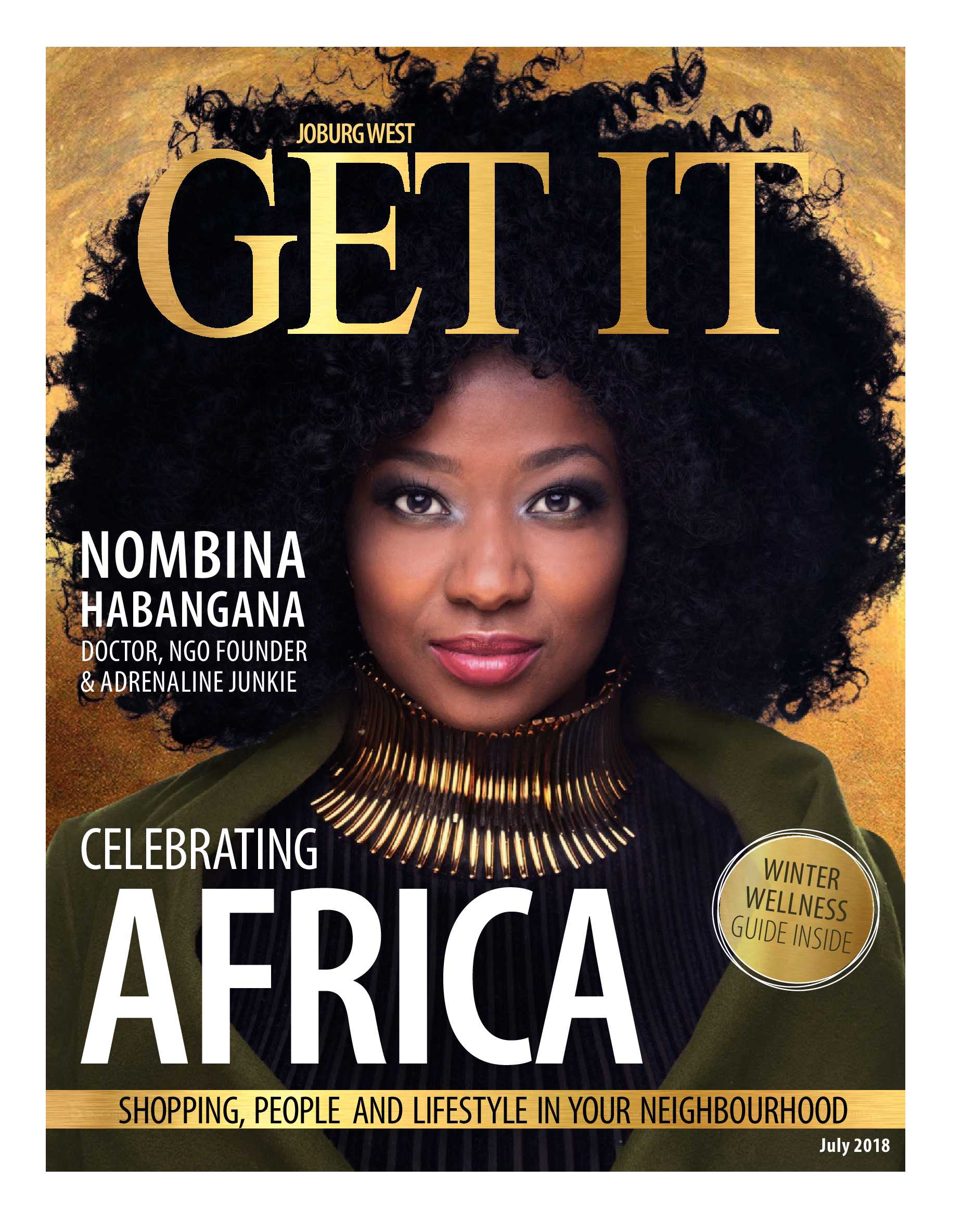 Glad to go camping
We've got a hamper of jolly useful Glad products worth R250 to give away.
This is Africa
With exquisite scenery and fantastic, five-star service, a trip to Zimbabwe's Victoria Falls Safari Club in Victoria Falls should be on everyone's bucket list. After just a few, quick flights you could be staring into the eye of one of the seven natural wonders of the world.
Bags for Africa!
We've got a stunning clutch bag to give away …
The warmest, most luxurious blankets imaginable
Our Spoil this month is a R1 500 Volpes voucher … which you can use instore or online.
Do you suffer from lunch box inspiration fatigue?
Win one of four Yum Yum hampers consisting of Bluetooth earphones, a fruit salad shaker, gym bag, gym towel and Yum Yum products.
Introducing your favourite new biscuit treat – Ouma Lemon Cream Rusks!
Win one of four Ouma Rusks hampers consisting of yummy Three seed Rusks, Buttermilk Rusks, Lemon cream, Muesli Rusks, Plain Rusks, Oat, Raisin & Apple flavoured Rusks and Bran Rusks …
is a national brand of premium free magazines available in centres across the country.
to see other Get It magazines in the network.