On the boards
Christiaan Snyman – Krugersdorp
After a successful career on German opera stages, Christiaan Snyman has returned to sunny South Africa to star in Calling Me Home. Christiaan relocated to Germany in 2009 where he was a permanent member of the Theater Koblenz Opera Chorus. Calling Me Home will be his professional debut in musical theatre.
You play Ivan – who is he, given that it's predominantly a show about women? Ivan is the big crime boss of the city where Grace finds herself. He is also the owner of the Mantis Club, the night-club where Isabella, his girlfriend, performs. He uses the club for money-laundering and as the base from which he runs his business in the 'underworld'. He is powerful, outwardly charming but menacing and volatile – with power comes the struggle to keep that power, so he is very suspicious of everyone, seeing everyone as a threat to his power. He uses people to get what he wants but his suspicions cause him to act irrationally and cause his downfall.
What message do you hope the audience will take from this musical? Calling Me Home tells the very human story of people trapped in unforeseen circumstances that life throws at them, of forced displacement, fleeing for survival, the choices they make in reaction to it, and the hope that love brings – it shows that as long as we have options, hope is not lost.
What is it about the show that resonates with you? It tells a very human and relevant story. Apart from that, I also love the challenge of playing a villain and being able to sink my teeth into the baddie role.
Have you always enjoyed musical theatre? I'm a professional opera singer and worked in Germany for almost seven years. Our Opera House did a different musical every year and that's where I fell in love with it. No two shows are ever the same. For me, it is always about the music first … It connects your heart to the story on a deep level. Alice Gillham has done a remarkably good job with her score. The music is heart-rendingly beautiful. Calling Me Home has a really talented cast and it's wonderful being a part of something totally home-grown – a truly Proudly South African production that the public should support!
Lynelle Kenned – Roodepoort
Lynelle Kenned, a classically trained soprano, is one of South African musical theatre's rising stars. Earlier this year she blew audiences away in the role of Maria in a production of the Fugard Theatre's West Side Story. She is currently a member of the South African Sopranos, and has performed, as soloist, Handel's Messiah and Bach's St Matthew Passion. She made her silver-screen debut in Twee grade van Moord. In musical theatre she has also starred in two David Kramer productions – Blood Brothers and Orpheus in Africa, and as Klara in Heidi – The Musical.
Where do you call home? I am originally from Paarl and lived in Woodstock (Cape Town) for three years. My lease expired at the end of March, after which I made the move to Joburg. Now, I live like a nomad! I can fit my entire life into my hatchback and travel around from place to place. I do short-term rentals or AirBnB stays close to whichever project I'm working on. When I'm not working, I store my car and belongings in a storage locker and travel. In June I went backpacking in Thailand, Cambodia and Vietnam, and will be going to study at a yoga school in India for three weeks over Christmas and New Year.
Tell us about Grace – the leading lady in Calling Me Home. Grace, a young woman, flees her war-torn home to find a new life among a group of migrants who, like her, have sought shelter. She falls in love with Rafael and her life becomes part of the hopes and fears of her new community, in particular of Rafael's beautiful but troubled sister Isabella, their friend Ben and the courageous Lindiwe. The community must defend itself against Ivan, a ruthless gang-lord. Tragedy strikes as evil, courage and hope battle it out and Grace ultimately discovers the true meaning of home.
What is it about the show that resonates with you? The story is universal – it's ultimately about love and redemption, spanning two continents. The characters triumph over war, displacement and loss, and discover what home means to them. I lost my mother to cancer two years ago, so I relate strongly to having to discover new meaning to life after difficulty and loss.
What do you hope the audience will take away from the musical? Calling Me Home depicts the journeys of three women who each find their own personal power. It's a love story of hope, courage, longing and compassion that will resonate with people everywhere, told through a mixture of classical music, African hybrid, jazz and traditional folksong. I hope the audience takes from it the strength of the human spirit to endure hardship and reach redemption.
Have you always enjoyed musical theatre? I have always loved singing, but it was only after seeing Show Boat in 2005 that I fell in love with storytelling through music. Opera, musical theatre, even song recitals, are about the artist pulling the audience into their world for a while, and those exchanges continue to be some of the most magical and enriching experiences of my entire life.
What's next? I'm currently a host on a kykNET show, Jý Geld, a programme that empowers women financially. December/ January will see me travelling to India; in February, I will be seen in a new Afrikaans feature film, followed by returning to West Side Story in Cape Town in March.
Diary date!
Calling Me Home runs at the Joburg Theatre from Thursday, 17 August to Sunday, 3 September. Ticket prices range from R180 to R420 and can be booked online at www.joburgtheatre.com or by calling the Box Office on 0861 670 670.
Text: Geniene Preston. Images: Oscar O'Ryan Photography.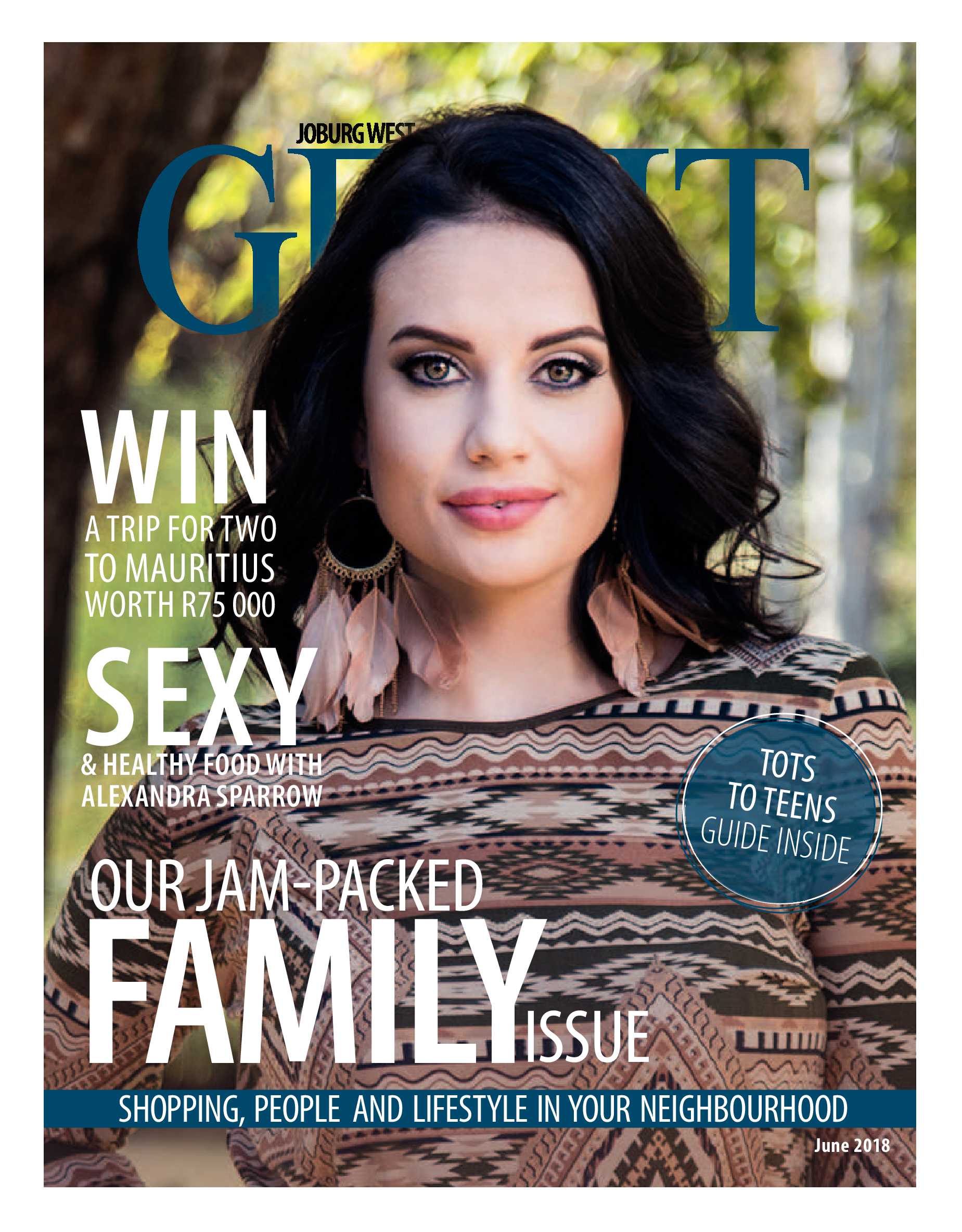 Bags for Africa!
We've got a stunning clutch bag to give away …
The warmest, most luxurious blankets imaginable
Our Spoil this month is a R1 500 Volpes voucher … which you can use instore or online.
Do you suffer from lunch box inspiration fatigue?
Win one of four Yum Yum hampers consisting of Bluetooth earphones, a fruit salad shaker, gym bag, gym towel and Yum Yum products.
A pressie for the old man
Fancy winning him a duo of The Old Man's Blend wine hamper?
Introducing your favourite new biscuit treat – Ouma Lemon Cream Rusks!
Win one of four Ouma Rusks hampers consisting of yummy Three seed Rusks, Buttermilk Rusks, Lemon cream, Muesli Rusks, Plain Rusks, Oat, Raisin & Apple flavoured Rusks and Bran Rusks …
In need of a really special treat?
Win a trip for two to Mauritius worth R75 000!
A fairy tale for modern times
Being massive fans of everything royal (especially the recent wedding between Meghan Markle and Prince Harry) we absolutely cannot wait for the release of this 124-page royal bookazine, The Royal Wedding: A People Magazine Exclusive Collector's Souvenir (R100).
is a national brand of premium free magazines available in centres across the country.
to see other Get It magazines in the network.