Ithate – love yourself!
As wife to Sylvester and mom to their four children – Gugulethu (18), Letumile (16), Thatiso (15) and Owethu (8) – an image consultant and a 2017 Mrs South Africa finalist, the very stylish Lerato's smile lights up Silverstar's Vigour and Verve restaurant, where she chats to us about her life's journey so far.
It started with numbers
'In the south-western corner of Johannesburg, known as Soweto, my story starts as a young, vibrant matriculant with a love of numbers … So it was just expected that I would follow the career of a chartered accountant! Like everything in life, I tackled it with enthusiasm, but before long I realised it was definitely not for me. Although I aced my exams and completed my BCompt degree, I had a fire in me that could not be quenched. Years later, I discovered that sales and marketing were where my passion lay, was fortunate enough to have British Tobacco realise it, and by the time I finally left the company at the end of December 2016 to start the journey of reaching my dream of becoming an image consultant, I was regional sales and marketing manager.'
Perfecting your image
'All my life I have been very passionate about people – their inner and outer beauty and what makes them shine with confidence. Within my own circle of family and close friends (whether they liked it or not!) I would make suggestions about what they should wear, how they should present themselves for interviews and then how to do their make-up. Soon, I earned the title of 'Family image consultant' (and deep down I absolutely loved it).
I eventually got to a point where I thought I was giving too much of myself to the corporate world and would prefer to split my time between my family and my own needs and wants. However, as a typical chartered accountant, I couldn't leave anything to chance, so I did an enormous amount of research before I settled on Colourworks International Image Consultant Training Academy.
Colourworks took me through a two-week image consulting training course in KwaZulu-Natal, and every day, I woke up as if it was my first! That excitement and that feeling of joy to be learning something new is something I had not experienced since I had matriculated.
They taught me that beauty comes from within and every single person is beautiful – they just have to be coaxed and nurtured to reach the point where they believe it too. We learned that some colours drain you and some drown you … and with colour analysis, you can determine which colour works with which skin tone. The second aspect was body shape analysis. Have you ever looked at an outfit and decided that it's for you? Then you wear it and it clearly doesn't fit your body shape, but because you love the look, you wear it anyway, much to the dismay of those around you. As women, we need to realise how to dress to suit our bodies and that learning about ourselves and how to achieve the best version of ourselves is a great way to empower women. Some people are stuck in the sixties with dark coloured make-up, heavy mascara and way too much blush. That changed as cosmetics changed, so I train women to blend their base and other make-up into a natural look. And together with make-up comes a great (and mostly long overdue) hairstyle. Women who are looking to be the best versions of themselves, seeking an inner and outer transformation through makeovers, should really consider detoxing their wardrobes. I toss the items they love but don't work for their body shapes, and then we go shopping … Oh, and how I love to go shopping with a client! Don't stress, we work strictly according to budget and not just blindly!'
The Mrs SA journey
'While on my image consulting course, I met a stunning and inspiring lady, Tricia Poone, who told me about the Mrs South Africa pageant. I was a bit hesitant at first, but then my logical persona stepped in and pointed out that if I entered I could help other women find their inner beauty and make them realise how worthy they are. So many, many women in our country have a fundamental lack of belief in their own value, worth and ability to achieve and I knew that this could be a way to reach them. Once again, I did my research on Mrs South Africa and found that it's not a beauty pageant – it's a tool for empowering women.
I immediately felt empowered and that it was time to take charge. I got so excited as the concept resonated so much with my newly formed company – Ithate Image Consultants. 'Ithate' is a Sotho word, meaning to love yourself. I just had to enter and that was the start of my next journey. After meeting one of the mentors and having a photo shoot, I applied and before I knew it, I was selected as a Top 100 finalist. The Top 100 workshop was difficult, as we knew we were all competing against each other and despite having all those confident, beautiful women in the same room with me, and as much as I enjoyed it, I was happy when it was over. The journey progressed to the judging week, where we had four judges and five minutes to answer questions. My discussion with them was about the need women have to find their passion, to be driven and self-empowered, and that your image helps to complete the circle of empowerment. One of the questions asked was how I felt about a woman becoming the country's president. And let me tell you, I let rip …
Women are way more powerful and influential than we think. We raise children and groom them in the way we think best. We mould them and instill principles. That's a very powerful position and if we are able to raise successful people and run households and businesses while juggling careers, there is no reason why we couldn't run the country successfully!
After the interview and the judging panel's deliberations, the Top 25 were announced, and I was totally surprised to find myself in that number. I'm so excited about sharing the stage with some of South Africa's finest women on 17 November, when the winners will be announced! Whatever happens, I will forever be friends with my fellow contestants who continue to support each other in business and in friendship.'
Aims and aspirations
'I would love for my business to grow and my children to be happy, successful people and do what they enjoy, rather than what society expects them to be. I aim to be an inspiration to others so that they too can feel the happiness that starts from within. My aspirations are for people to find their inner selves as I found mine. Your greater self has been waiting your whole life, don't make her wait any longer – that's what I aspire to.
Snippets:
Favourite food: Grilled kingklip with lemon butter sauce, mashed potatoes and grilled veggies.
If you were selected to go to the Moon and you could only take three items with you, what would they be? Lemon water, a phone and my Bible.
The most important thing you will teach your children? Faith in God.
What would you tell your 16-year-old self? Believe in yourself – you're worthy – and have more self-confidence. I missed out on a lot of opportunities because I didn't believe in myself.
What would you spend your last R200 on? On ingredients to cook a lovely meal for my family.
Your go-to escape place: The lovely coffee shop at Alice Art Gallery.
Favourite colour? It used to be black, but I'm so in love with royal blue now.
To vote for Lerato SMS #SABC3 Lerato Moyo to 35959 (R3/sms – free SMSes do not apply).
Details: Like Ithate Image Consulting on Facebook or email lerato@ithate.co.za.
Main image courtesy of Brendan Croft – studio@brendancroft.co.za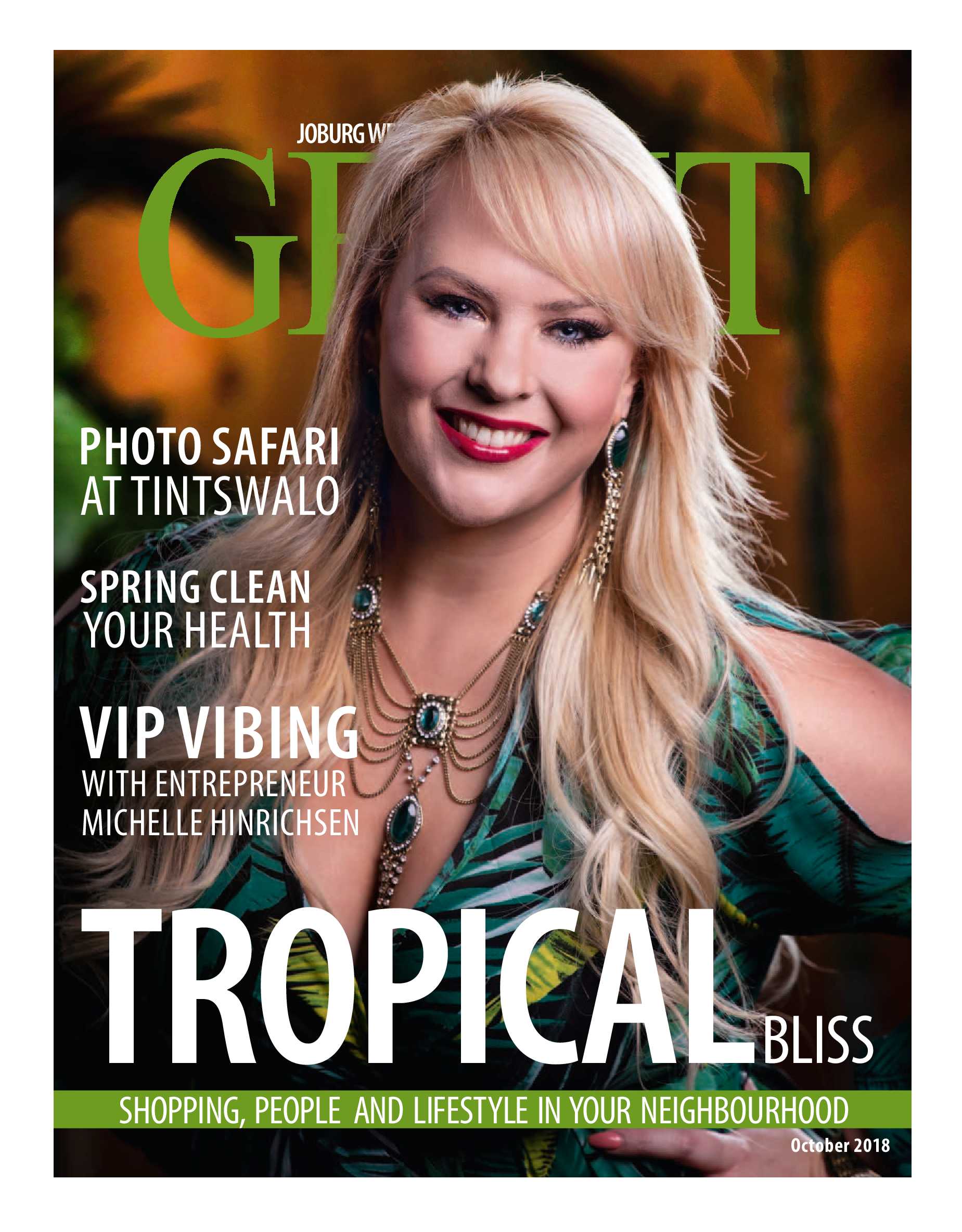 is a national brand of premium free magazines available in centres across the country.
to see other Get It magazines in the network.