Diabetic care from top to toe
Vitabiotics Diabetone Capsules, R130.00 (30 capsules), Available: Clicks, Dis-Chem and leading pharmacies www.vitabiotics.co.za
Diabetone is truly a first of its kind research based formula, and is supported by original published nutritional research. Diabetone has been specially formulated with a comprehensive spectrum of nutrients to help safeguard your daily requirements, with particular emphasis on those of special relevance to people with diabetes. Managing your food choices and eating habits can have a direct influence on your overall wellbeing.
A carefully balanced expert formula
Diabetone® has been specially formulated with 21 nutrients to help safeguard your daily requirements. These nutrients include chromium which contributes to the maintenance of normal blood glucose levels, vitamin B6 which contributes to normal protein and glycogen metabolism, plus thiamin ( Vitamin B1) which contributes to normal functioning of the nervous system. The specialist formula also provides zinc which contributes to normal macronutrient metabolism. Metabolism is the chemical process by which the body breaks down the carbohydrates , fats and proteins in the food that we eat so that the energy released can be distributed to the body's cells.
Food Supplement
Diabetone® is a vitamin and mineral supplement for those who wish to safeguard their daily diet with key vitamins and minerals. It is not a treatment for diabetes or metabolic control , but intended to help maintain overall health and wellbeing. It does not contain any added sugar, drugs or hormones. Should be used under the guidance of your pharmacist, physician or healthcare professional.                        
Recharge Your Feet, R88, stockist details: Dis-Chem, Clicks, leading pharmacies and health shops nationwide, www.rechargeyourlife.co.za

As a diabetic, foot care is of the utmost importance. Poor circulation in the feet and legs is one of the problems facing diabetics, and is characterized by leg pain and leg cramps. If this is not attended to, the result can be chronic ulcers, numbness and in severe cases gangrene, which can necessitate amputation of the affected limb.
Recharge Your Feet is the only Herbal Foot Cream that is specially formulated for Diabetic Feet. It contains herbal extracts and active ingredients that naturally help to alleviate the symptoms associated with diabetic feet; poor circulation, numbness and tingling, changes in skin temperature, swelling and changes in skin colour. 

How to take care of your feet:  
Exercise is important to enhance circulation
If possible raise your feet when you are sitting down
Check your feet every day for swelling, abrasions, red spots
Check your feet for 'cold areas' (a sign of poor circulation)
Check your feet for 'hot areas' (a sign of infection)
Make sure your "foot hygiene" is of a high standard
Dry your feet well after bathing, showering or swimming
Apply a good natural cream to the feet every day
Wear comfortable shoes that do not pinch the feet or toes
Keep toenails trimmed and file sharp edges
Recharge naturally assists with:
Poor circulation
Fungal infections
Cracked heels
Dry skin
Swelling in legs
Restless legs
Varicose veins or spider veins.
Minor cuts or burns
What makes Recharge Your Feet unique?
Recharge your Feet is a Herbal Foot Cream that uses a natural vegetable oil base instead of a petroleum one. This not only allows the skin to breathe, but it also allows the active ingredients to be absorbed effectively.
Active ingredients:
Recharge Your Feet is a natural herbal cream and does NOT contain alcohol, parabens, petrochemicals, animal products and synthetic fragrances.
The active ingredients in Recharge Your Feet include herbs, essential oils and vitamin A, E & B5 in a completely natural cream base.  These essential oils allow the skin to breathe and do not affect the normal functioning of the skin. As a result the cream is easily absorbed and is more effective than mineral oil based creams and you use less of natural creams per application.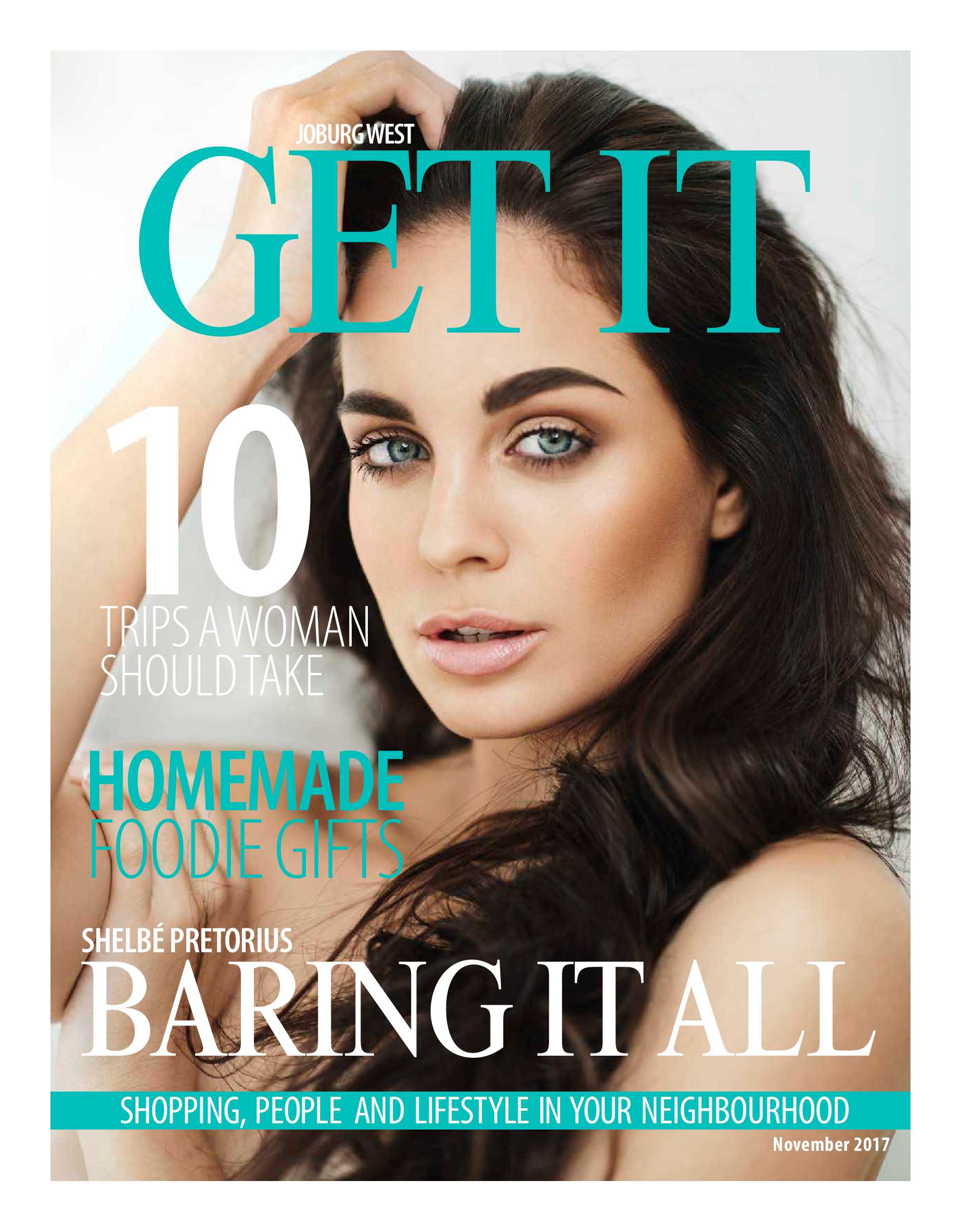 Celebrate the special moments in life with Nomination
We've got a Nomination bracelet, with two special precious links to get your life story started, to give away …
Summer days + total protection = safe fun in the sun
So we love our skin. We love summer. And we love our readers … which is why we're giving away a full set of SVR Sun Secure product range to one lucky reader!
This month we're getting our smoothie on!
We're giving away a Nutribullet plus 10 Blendid smoothie packs, so you can get blending too!
is a national brand of premium free magazines available in centres across the country.
to see other Get It magazines in the network.