Discover a lekker place
After the hysterical comments by family and friends regarding Wanita's new country life in 'KoekSisterFontein', the reality set in … what was she going to do for an income? 'Once you have stepped over your 17th snake with shopping bags in your arms, and stood on your second amphibian in the dark in your continuously-being-renovated-farmhouse, your deathly fear of creepy crawlies and geese that run faster than the Road Runner slowly but surely subsides. Feeding your two new calves every morning at 6am and then being head-butted in the groin a couple of times really sobers you up to the farming gold mine lifestyle that you have just invested in!'
When you are 21, you have such giddy visions for your life and your future – just like the movies … To this end, Wanita started working in the most exquisite shop full of trinkets, bibelots, gewgaws, gimcracks and tchotchkes, with a white rose garden where they served high teas in silver tea sets and tourists descended upon the store by the dozen each day. Yup, Western Cane Trading was quite the tourist hot spot. 'My tourism journey kicked off when I was tasked with handling a television interview, and I can proudly say that I became quite the tourism authority for the area, making it a destination rather than a drive-through.'
After the birth of her twins (Alexandra and Matt) in 1996, she took the brave step of starting the first tourist information office in Magaliesburg. With the help of a friend and the guidance of other women entrepreneurs in the tourism industry, the information office grew from having only 18 tourism establishments to having hundreds!
'I started the Magalies Meander with the generous help of Mount Grace, Bill Harrop and a couple of other local tourism superheroes. Our little information office inspired local tourist attractions to add on, build, restore and renovate to the point where they had almost no accommodation during weekends. It was during these early years that I learnt that you are your brand and people trust you', said Wanita of the start of a brand that would grow to be what is now known as #LekkerPlaces. The whirlwind of the tourism industry quickly grew to include conferencing. MagaliesInfo, Magaliesburg Reservations and Information and Conference in the Country became a well-known success story for the destination. 'Here I was, a country bumpkin booking conferences in the entire Magaliesburg area and then countrywide, which is probably what kept me sane.'
Wanita's passion and love for what was now her tourism life just grew more and more intense each day. Her then six-year-old daughter could soon review, assess and assist most venues whenever they were on holiday, just like her mother! In 2005, she approached the Automobile Association, which approved full rights to use their 30-year-old Magaliesburg Map, which covered the area from Rustenburg all the way to Cullinan, and Magaliesburg Maps was born. Wanita's been producing and publishing the now well-known, accurate, to scale and highly sought after Cradle of Humankind & Surrounds Tourist Map since 2007. Tourism constantly evolves and changes and is becoming more holistic. Wanita's vision was to incorporate smaller tourism associations to build one strong destination.
'We are lekker people selling lekker places for lekker experiences and for very lekker reasons!'
'My new partner, Zelko Marinovic – internet creative, designer and ADHD genius, breathed new life into what was now Tourism Maps, (previously known as Magaliesberg Maps) with our new government partners, The Cradle of Humankind Tourism Authority, which was to be our front-cover brand alignment advertiser for the next eight years.' Tourism Maps, in the hands of Wanita and Zelko, was the first local company to enter into a private-public partnership with government at the 2010 Durban Indaba.
They proudly went on to publish and produce maps for The West Rand Township Tourism Map, The Gauteng Conference Map, The Dinokeng Tourist Map and a few other small maps.
In 2014 Wanita was appointed to the Cradle Tourism Company as general manager and this spurred her on to change their focus to branding, social media and route tourism. The partnership between Zelko and Wanita as Tourism Maps, made a decision to 'release ourselves from the flock of sheep in the tourism and business industry which was copying and pasting our business, and knew we had to re-brand after 22 years.'
The branding exercise was fun and they took the decision to tell it like it is. 'We were lekker people selling lekker places for lekker experiences and for very lekker reasons! September 2016 saw the idea launch on a Bill Harrops Original Balloon safari flight, when a British flight attendant asked quietly, 'What the heck does lekker mean'? The 12 other passengers on the excursion spent the rest of the journey explaining to her what lekker meant and by the time everyone said goodbye that morning, she was saying lekker to every good thing she was experiencing.
My heart was warm, I was giddy and we were thrilled. We were on to something lekker. Since I have exposed the word and our new brand, #LekkerPlaces, doing venue inspirations wherever we go, I see more and more people using the phrase and many more South African phrases everywhere I look and go … Sell yourself for what you are, speak the truth, uplift others and just be lekker!' This journey of discovery, sharing every lekker experience with all our lekker places with the most incredibly lekker South African people is beyond lekker. The world needs to know just how lekker this area as a destination is. For Wanita, the entrepreneur, tourism guru and online social media marketing adventurer, being a mom come first and she is ready to set up her new marketing, information and booking office on the same property as For Goodness Sake (based at Avianto Village) where her ever-so-talented daughter, Alexandra, is the new executive chef.
Details: Visit www.lekkerplaces.co.za to share in the excitement.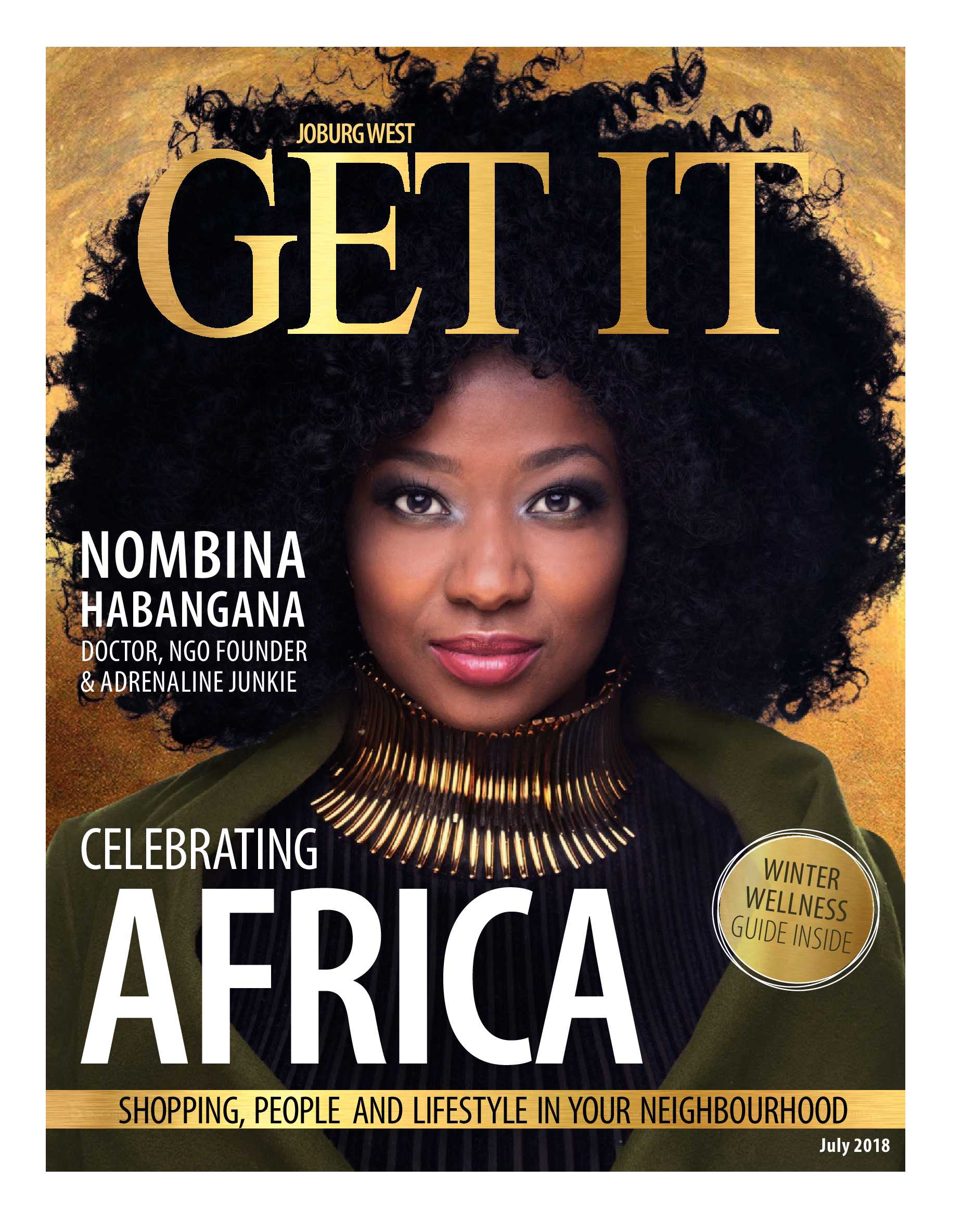 Glad to go camping
We've got a hamper of jolly useful Glad products worth R250 to give away.
This is Africa
With exquisite scenery and fantastic, five-star service, a trip to Zimbabwe's Victoria Falls Safari Club in Victoria Falls should be on everyone's bucket list. After just a few, quick flights you could be staring into the eye of one of the seven natural wonders of the world.
Bags for Africa!
We've got a stunning clutch bag to give away …
The warmest, most luxurious blankets imaginable
Our Spoil this month is a R1 500 Volpes voucher … which you can use instore or online.
Do you suffer from lunch box inspiration fatigue?
Win one of four Yum Yum hampers consisting of Bluetooth earphones, a fruit salad shaker, gym bag, gym towel and Yum Yum products.
Introducing your favourite new biscuit treat – Ouma Lemon Cream Rusks!
Win one of four Ouma Rusks hampers consisting of yummy Three seed Rusks, Buttermilk Rusks, Lemon cream, Muesli Rusks, Plain Rusks, Oat, Raisin & Apple flavoured Rusks and Bran Rusks …
is a national brand of premium free magazines available in centres across the country.
to see other Get It magazines in the network.