Fight diabetes with these 10 healthy foods
In type 1 diabetes, the body does not produce insulin, which is needed to get glucose from the bloodstream into the cells of the body.  In type 2 diabetes, your body does not use insulin properly.  Your pancreas will make extra insulin to make up for it but over time it's unable to keep up and can't make enough insulin to keep your blood glucose at normal levels.
Early detection and treatment of diabetes can decrease the risk of developing the complications that come with it.  Eating well-balanced meals is an important part of managing diabetes as well as taking better care of yourself.  Regular physical activity is also very important for people living with diabetes.  Being able to balance what you eat and your physical activity is key to managing diabetes.
It is very important to know that your glucose levels are normal and to be aware of the symptoms of diabetes such as: frequent urination, increased thirst, fatigue, hunger and blurred vision.
Gert Coetzee, Pharmacist and Diet pioneer who founded The Diet Everyone Talks About, gives us a summary of foods that can help fight diabetes when added to your diet.
Apples:  These should be at the core of your diet because they offer so many health advantages.  Apples are high in fibre content which fills you up, blunts blood-sugar swings and battles bad cholesterol.
Beans:  The soluble fibre in all types of beans puts a lid on high blood sugar.  Beans are rich in protein so they can stand in for meat in main dishes.  Always rinse canned beans before using them.
Berries:  Berries are full of fibre and antioxidants.  The red and blue varieties also contain natural plant compounds called anthocyanins.  Scientists believe that berries may help lower blood sugar by boosting insulin production.
Broccoli:  Broccoli is filling and full of antioxidants which include a day's worth of vitamin C in one serving).  This vegetable is also rich in chromium which plays an important role in long term blood sugar control.
Chicken:  This can be a high-fat disaster or perfectly healthy, depending on the how it's processed and the cut.  Breast meat is always lower in fat than dark meat such as drumsticks.
Fish:  One of the deadliest complications of diabetes is heart disease and eating fish just once a week can reduce your risk by 40 %, according to a Harvard School of Public Health study.  The fatty acids in fish reduce inflammation in the body's major contributor to coronary disease as well as insulin resistance and diabetes.
Milk & Yoghurt:  These are both rich in protein and calcium which studies show may help people lose weight.  Diets that include dairy may fight insulin resistance which is a core problem behind diabetes.
Nuts:  Nuts are 'slow burning' foods that are friendly to blood sugar.  Nuts contain a lot of fat but it's that healthy monounsaturated kind.
Oats:  Oats is good for you because it's filled with soluble fibre which forms a paste when mixed with water.  This paste works as a barrier between the digestive enzymes in your stomach and the starch molecules in your meal.  This means that it takes longer for your body to convert the carbs you've eaten into blood sugar.
Peanut Butter:  The monounsaturated fats in peanut butter help control blood sugar.  One study found that eating peanut butter dampens the appetite for up to 2 hours longer than a low-fibre, high-carb snack. ₁
For more information about The Diet Everyone Talks About, and where it is offered in your area:
Tel:  (016) 362 4890,  diet-info@the-diet.co.za;  http://www.the-diet.co.za/;        https://www.facebook.com/pg/thediet.co.za/about/?tab=overview;  @dietsa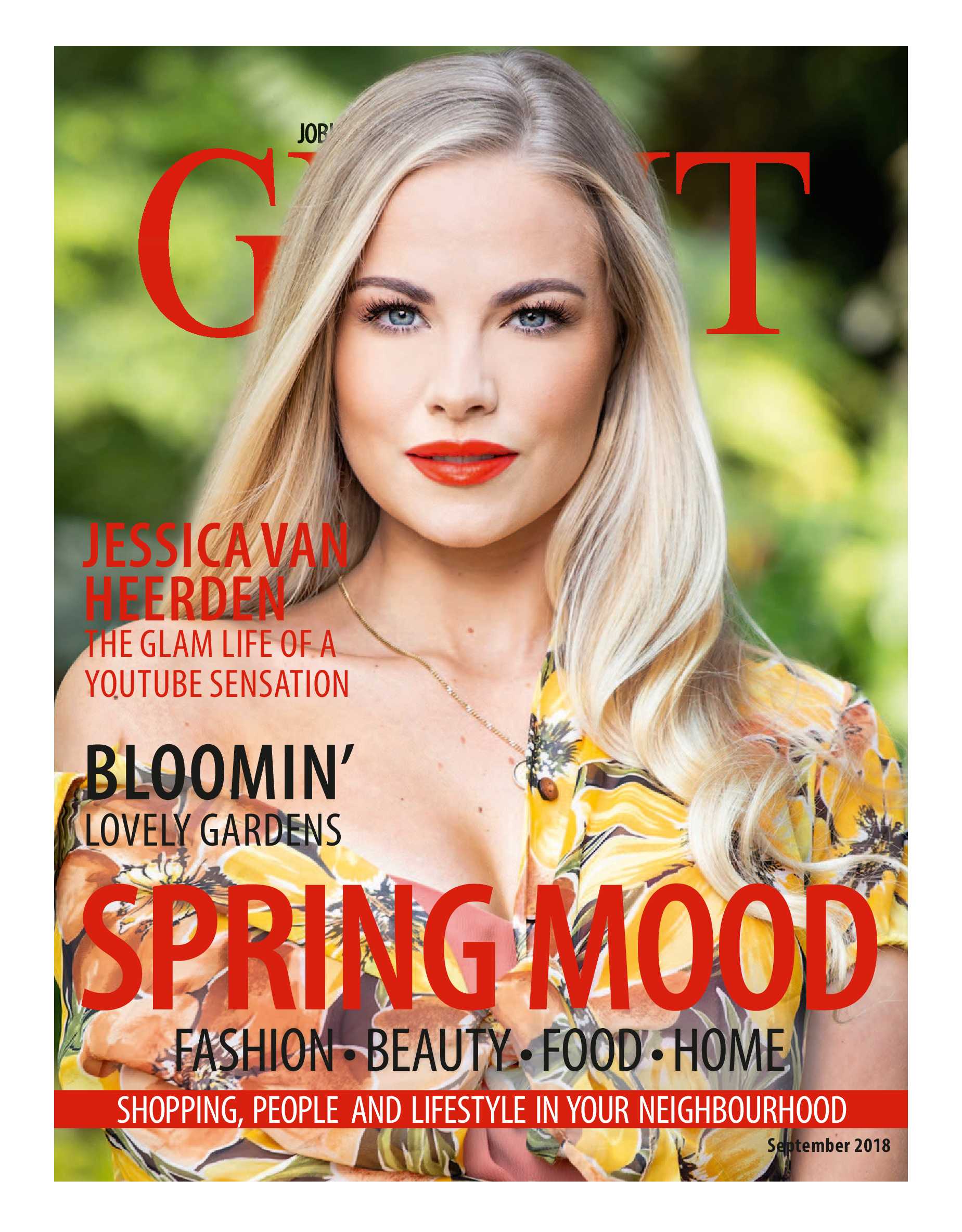 Welcome summer with an extraordinary rosé
We're giving one incredibly lucky reader a case of Jean Roi Cap Provincial Rosé.
Something new on your braai this Heritage Day
Everyone wants to celebrate Heritage Day no matter what their food preference is, and braais are certainly not for meat eaters alone. Add this Pouyoukas recipe of spicy lentil burgers to your braai as an extra option.
Happy birthday FAT bastard … we're giving out gifts to celebrate
We're celebrating FAT bastard's 21st birthday … with a gift of a magnum of Shiraz. Here are 21 reasons why Mr.b loves about FAT bastard.
Spring Spoil
We're celebrating the arrival of spring with a sundowner picnic …
is a national brand of premium free magazines available in centres across the country.
to see other Get It magazines in the network.