Homemade foodie gifts
Red onion and Merlot marmalade by Daleen Terblanche
This lovely condiment is like a sweet chutney. It's a handy item to have in the fridge and works extremely well in all sorts of dishes – such as canapés. It is also great in sandwiches and wraps, served as a pizza topping, or even stirred through some instant veggie gravy to give it an extra-special twist.
Ingredients:
1kg red onions
75ml dairy-free margarine
75ml castor sugar
8 sprigs fresh thyme
500ml merlot
150ml red wine vinegar
30ml balsamic vinegar
Method:
Peel the onions and slice them as finely as possible.
Heat the margarine in a large saucepan or heavy-bottomed pan, then add the onions and sugar, then strip the leaves from the thyme, adding them to the pan as you go.
Season well with salt and black pepper. Cook over a low heat for about half an hour, until the onions are completely soft.
Add the red wine and both vinegars, then continue to cook for a further 20 minutes until the mixture has turned thick and syrupy.
Remove from the heat, then when the mixture has cooled, spoon into clean, sterilised jars.
The marmalade will keep in the fridge for up to three months.
Sugar cookie truffles by Karen Rossouw
It's the perfect recipe to try when you have leftover cookies!
Ingredients:
12 sugar cookies (about 5 to 7,5cm in diameter)
45ml cream cheese, room temperature
500ml white chocolate for melting (or candy melts)
Sprinkles/ coconut for decoration
Method:
Place sugar cookies in a food processor and process until cookies turn into fine crumbs. Add cream cheese and process again until well combined and mixture can be pressed into a ball – about one to two minutes.
Shape cookies into balls about 3cm in diameter. Place on a cookie sheet lined with parchment paper and place in the freezer for 15 minutes or the refrigerator for one hour.
Melt white chocolate in a medium bowl over simmering water.
Remove the cookie balls from refrigerator. Using a spoon or two forks, dip and roll chilled cookie balls, one at a time, in coating. Return to lined cookie sheet and immediately top with sprinkles/ coconut Repeat process for remaining cookie balls. Store in an airtight container in the fridge for up to a week.
Note: If the sugar cookie truffle dough is not firm enough, add another tablespoon of cream cheese.
Salted caramel popcorn by Lynette Webb
Every year I love making our neighbours homemade baked goods and delivering them to celebrate Christmas. This year I decided on salted caramel popcorn. It is so delicious (and easy to make).
Ingredients:
125ml popcorn kernels, popped
250ml salted butter
250ml light brown sugar
78ml honey or golden syrup
10ml sea salt
Method:
Preheat oven to 170°C. Line a large baking sheet with parchment paper or a silicone mat.
Set aside.
Pour popped popcorn into a large serving bowl.
In a small saucepan, melt butter, brown sugar, honey/ golden syrup and 5ml salt together over medium heat.
Bring to boil. Boil for four minutes without stirring. Pour caramel mixture over popcorn and stir to coat evenly.
Pour popcorn into lined pan, sprinkle remaining salt on top and place in oven.
Bake for 30 minutes, stirring every 10 minutes.
Allow popcorn to cool on a parchment- lined surface.
Berry spiced gin by the Get It team
Ingredients:
375g frozen mixed berries
1 cinnamon stick
2,5cm root ginger, thickly sliced
4 whole cloves
1 lemon, halved
1 orange, halved
300ml castor sugar
750ml – 1 litre gin
Method:
Put the frozen berries, cinnamon, ginger, cloves, lemon and orange into a pan with 300ml water. Bring to a simmer for five minutes, crushing the fruit with the back of a wooden spoon. Take off heat and leave to cool.
Make a sugar syrup by putting the sugar in a pan with 450ml water. Bring to the boil, bubble for five minutes then cool. In a large bowl, stir together the berry mixture, sugar syrup and gin. Cover with cling film. Put in a cool dark place for a week, stirring occasionally.
After one week the gin will have infused. Carefully strain through a sieve lined with kitchen paper. Then use a funnel to decant the liquid into two decorative sterilised glass bottles. The spiced gin will keep in a cool, dark place for up to three months.
Label the bottle with a drink-by date and put each bottle of gin into a gift box with two shot glasses.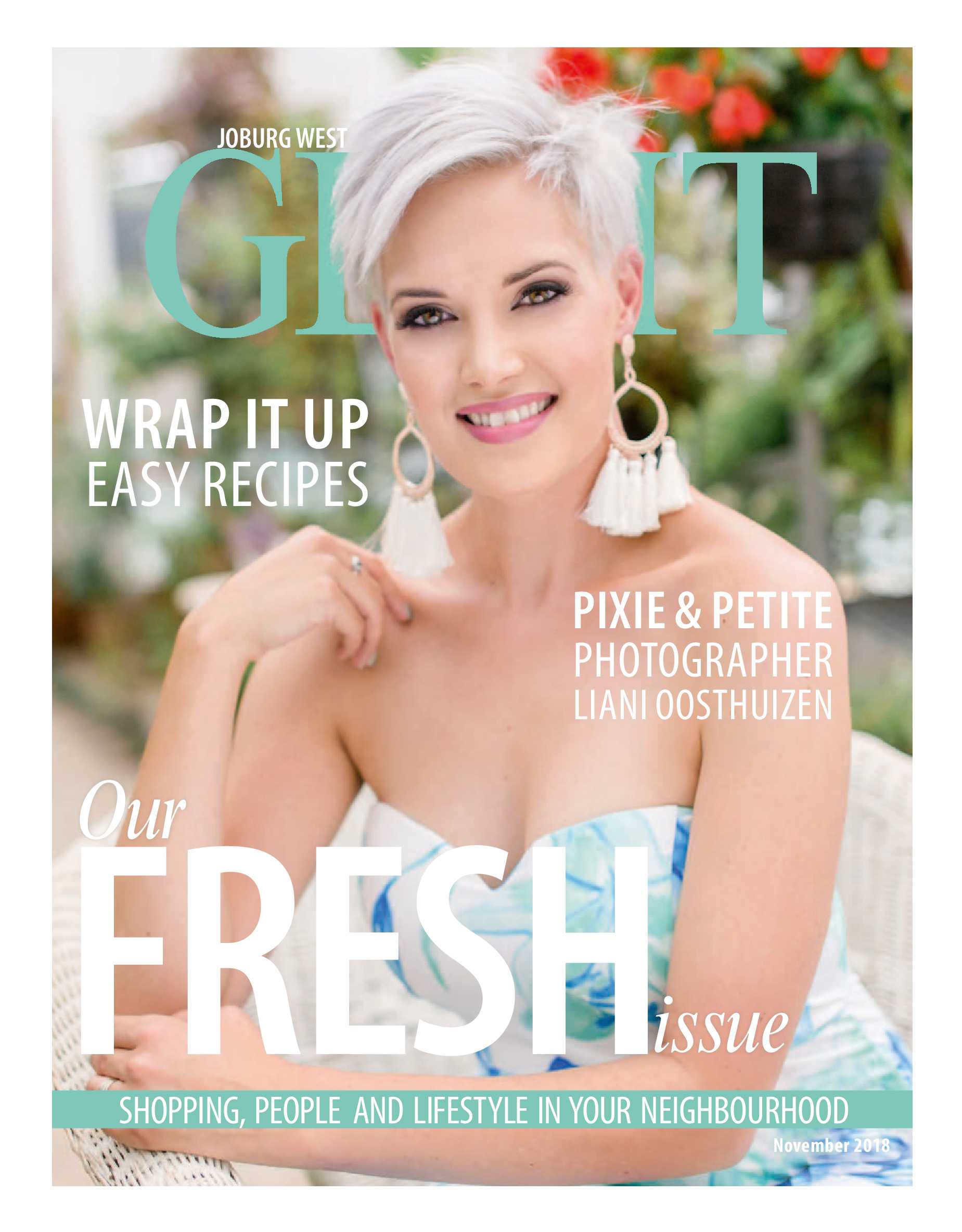 Going down!
Win an exciting family getaway worth more than R22 000!
Summer spoil
We're giving you a chance to shine all through summer by winning an ICE watch!
Win with M&M's and Skittles this Halloween
We've partnered with M&M's and Skittles to give away two hampers consisting of M&M's, Skittles and movie vouchers valued at R650.
is a national brand of premium free magazines available in centres across the country.
to see other Get It magazines in the network.