Festive flowering
We're planting…
Pentas lanceolata Glitterati is the perfect plant for adding some festive bling! The heads of star-patterned flowers shimmer, especially at night. This easy to care for perennial is heat and humidity tolerant, grows in full sun and just needs regular watering. The flowers attract butterflies, bees and nectar-loving birds. They grow to between 30 and 55cm high with an almost equal spread.
Garden tasks:
• Keep the soil cool and moist for longer by mulching. Use pine needles, peanut shells, bark chips or macadamia nutshells.
• Move container plants out of the direct sun. Place them on saucers to catch the water so that they only need watering once a week.
• Cut the lawn and water well just before going away. Don't cut it too short otherwise the roots dry out too quickly.
• Mulch veggie beds, and screen beds with a temporary cover of shade cloth (80 per cent) to protect them from harsh sun.
• Water the garden deeply once a week, in the morning or late afternoon.
This beautiful bird print kneeling mat from Kneelo protects knees in style, with an eye-catching design that won't be hard to find in the shed! The ultra-cushioned kneeling pad uses memory foam technology to provide ultimate support during long weeding and planting sessions. A cut-out handle allows easy moving around your plot, and can be used to hang it up when you've finished working. Available from Yuppiechef.com for R499.
Rosy tip: if you are going away on holiday, pinch off the tips of young shoots and buds; this reduces the need for water and will delay flowering until you return.
Busy bees
If you have a garden already and would like to start creating a bee-friendly haven, then doing so isn't as complicated as you may think. Garden Master offers a few tips which will assist you in your quest to positively impact the environment:
• Choose plants that attract bees: These plants include the likes of basil, sage, thyme, lavender, watermelons, cucumbers and pumpkin.
• Group the same plants together: If you have the space, try to plant at least one square metre of the same type of plant together.
• Pick plants with long blooming cycles: This will keep the bees coming back.
• Let your plants flower: Leave the flowers on your plants, this will allow the honeybees to get the pollen and nectar they need.
• Fresh water source: Any shallow water source will do; a bird bath, a waterfall, a pool or even newly watered potted plants are good for bees.
• Weeds: Flowering weeds are very important food sources for bees.
Mozzie-fighting plants …
With the summer heat comes the inevitable swarm of mosquitoes ready to bite. Sure, there are plenty of spray-on or electronic mozzie-repellents out there, but they're full of harmful chemicals and can aggravate asthma and allergies. For a more natural approach to protecting your family from those annoying little bugs, there are some brilliant, fragrant plants that naturally repel pests like mozzies. Make sure to plant a whole bunch of these and keep them in pots around your windows: marigold, citronella, basil, thyme, lemon balm, lavender, rosemary and mint.
Patio plants …
Succulents and cacti are the ultimate, drought-tolerant garden plants and they are just as indestructible as indoor houseplants. Besides being super-easy to care for they are decorative too, with contrasting shapes, colours and textures. Why not put together a collection of cacti and succulents, in individual pots, as a Christmas table arrangement? When guests leave, each could take one home as a gift. All cacti and succulents need is good light (the sunniest spot is best), and very little water. Let plants dry out before watering. What kills is over-watering (they rot) and they don't like sitting under a mantle of dust. Details: Visit www.plantimex.co.za.
Get those grubby gardening fingers clean with this gardeners soap from www.tanyavisser.com for only R99.
DIY festive wreath: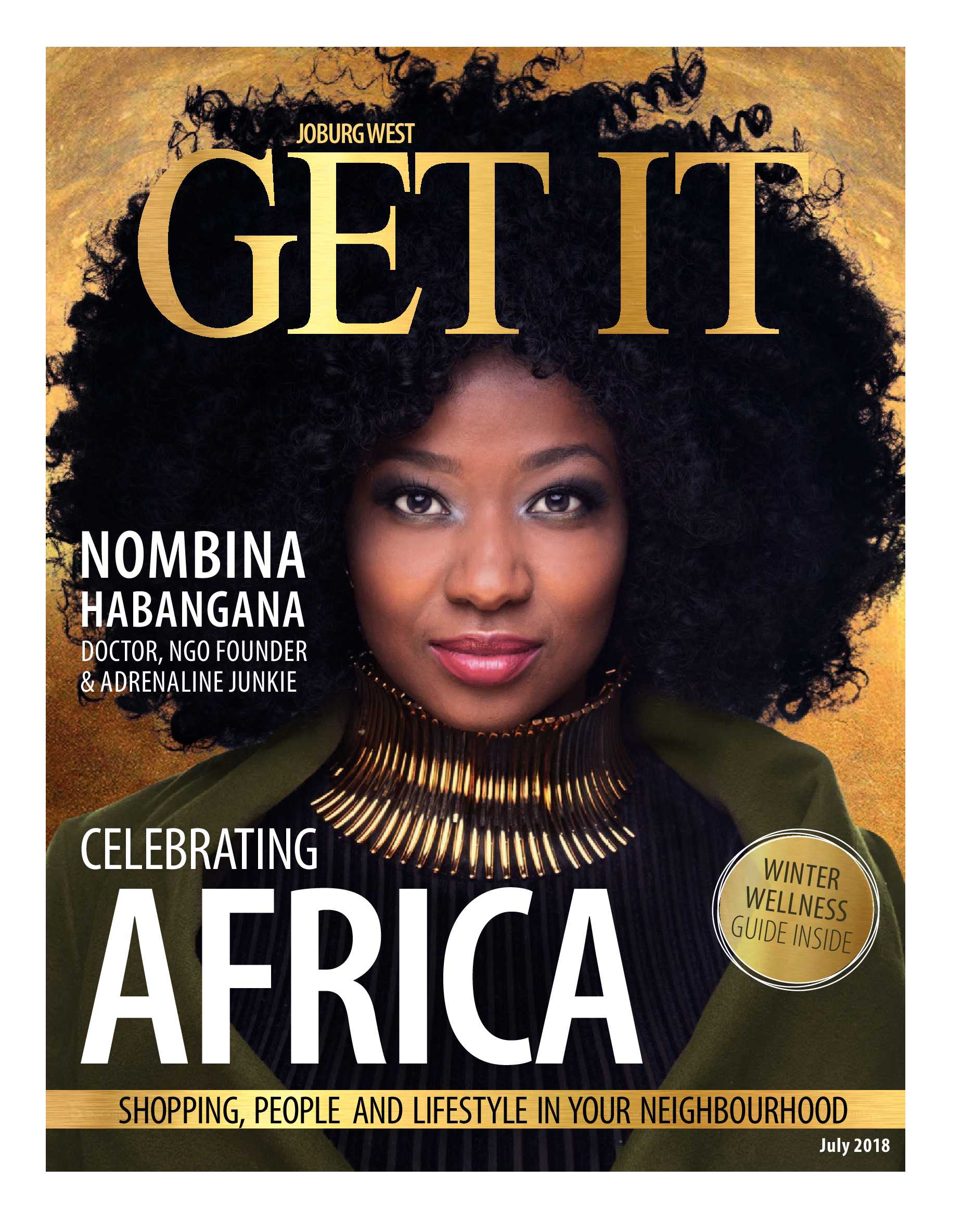 Glad to go camping
We've got a hamper of jolly useful Glad products worth R250 to give away.
This is Africa
With exquisite scenery and fantastic, five-star service, a trip to Zimbabwe's Victoria Falls Safari Club in Victoria Falls should be on everyone's bucket list. After just a few, quick flights you could be staring into the eye of one of the seven natural wonders of the world.
Bags for Africa!
We've got a stunning clutch bag to give away …
The warmest, most luxurious blankets imaginable
Our Spoil this month is a R1 500 Volpes voucher … which you can use instore or online.
Do you suffer from lunch box inspiration fatigue?
Win one of four Yum Yum hampers consisting of Bluetooth earphones, a fruit salad shaker, gym bag, gym towel and Yum Yum products.
Introducing your favourite new biscuit treat – Ouma Lemon Cream Rusks!
Win one of four Ouma Rusks hampers consisting of yummy Three seed Rusks, Buttermilk Rusks, Lemon cream, Muesli Rusks, Plain Rusks, Oat, Raisin & Apple flavoured Rusks and Bran Rusks …
is a national brand of premium free magazines available in centres across the country.
to see other Get It magazines in the network.