Does detoxing make you healthier? Say goodbye to the myths.
A detox diet is a plan that aims to improve your body's natural processes by changing the food you eat and your usual behaviour patterns. Detoxing the body has been shown to be effective for starting a new diet program, a new exercise program or just a good idea to do at strategic times throughout the year.
A detox diet is not scientifically proven to be effective, but they are recommended by natural healthcare practitioners to treat a number of symptoms, from fatigue to headaches.
We can do this by trying to remove toxins from our bodies. Toxins refer to substances that we over-consume, thus anything can become toxic if we have it in excess in our bodies.
A detox diet is not indicated for weight loss, as drastically cutting kilojoules can be extremely harmful. When you are not giving yourself a natural amount of kilojoules, fats, carbohydrates and protein, your body's metabolism takes that as a sign that it might not get the nutrients naturally. Then it starts to store it instead of releasing it, so you may find yourself in a worse condition later on.
Thus be wary of any plan that recommends you to stop eating completely to cleanse your system. Any fluid or "cleansing" diet can only be used for the short term and not recommended for use over long term, without the advice of a healthcare professional.
The best way to begin is by visiting a healthcare professional to discuss your plan and any other symptoms you might be experiencing. You might think that you have toxins but you may have something completely different and then further tests can help you determine the outcome and you can do your lifestyle changes accordingly.
Some 'detox' tips:
* Take a daily prebiotic and probiotic to help restore the balance of good bacteria in the colon.
* Increase your water intake to flush out toxins and prevent constipation.
* Cut out caffeine, alcohol and smoking and try to minimise your intake of sugar, salt, wheat, dairy, meat and processed foods for a few days.
* Consume more herbal teas (like green tea) for healing energy and antioxidant power.
* Drink 1-2 glasses of raw vegetable juice daily. This is to introduce live enzymes into your body to help enhance and nourish your cells. You can accomplish your daily veggie quota by juicing your vegetables. The nutrients in the veggies are also preserved, because you are drinking them raw. Veggie juice also boosts the immune system and helps to eliminate sugar cravings.
* Eat a diet of only natural, non-processed foods, always asking yourself the question, "Is this from a tree or a factory?" Stick to as many raw food options as possible.
* Include a shake or a smoothie once a day made up of superfoods (these include tuna, eggs, beans, cocoa, brazil nuts, garlic, yoghurt, citrus, bananas, berries)  – ingredients with amazing immune boosting and anti-ageing properties.
* Choose organic foods over regular foods to prevent ingesting hormones, insecticides, pesticides and antibiotics that are often found in mass-produced.
* Add daily exercise to your eating plan.
Here are some healthier substitutes for common products that could assist with your eating plan: 
| | |
| --- | --- |
| Item | Substitute |
| Sugar, fructose, sweetener | Xylitol |
| Breads/ pastas | Rye bread, brown/basmati rice, potatoes, corn, legumes, barley |
| Red meat | Chicken, fish, legumes, nuts, soya |
| Chocolate, cake, brownies, biscuits | Carob truffles |
| Alcohol | Red wine only (140 ml a day) |
| Concentrated fruit juice | Fresh fruit and vegetable juice |
| Refined cereals/ Porridges | Raw organic oats/ high fibrecereal, (such as All-Bran flakes and homemade granola) |
| Milk | Rice milk or soya milk |
| Spices | Fresh herbs, chillies, garlic and ginger |
| Cooked vegetables | Raw vegetables |
| Sunflower, canola oil | Raw olive oil/ coconut oil |
| Sweets | Goji berries, fruit, raw dates |
| Butter/margarine | Hummus/ fresh guacamole/ seed butter nut butter |
| Tea/ coffee | Green tea/ rooibos tea/ herbal tea |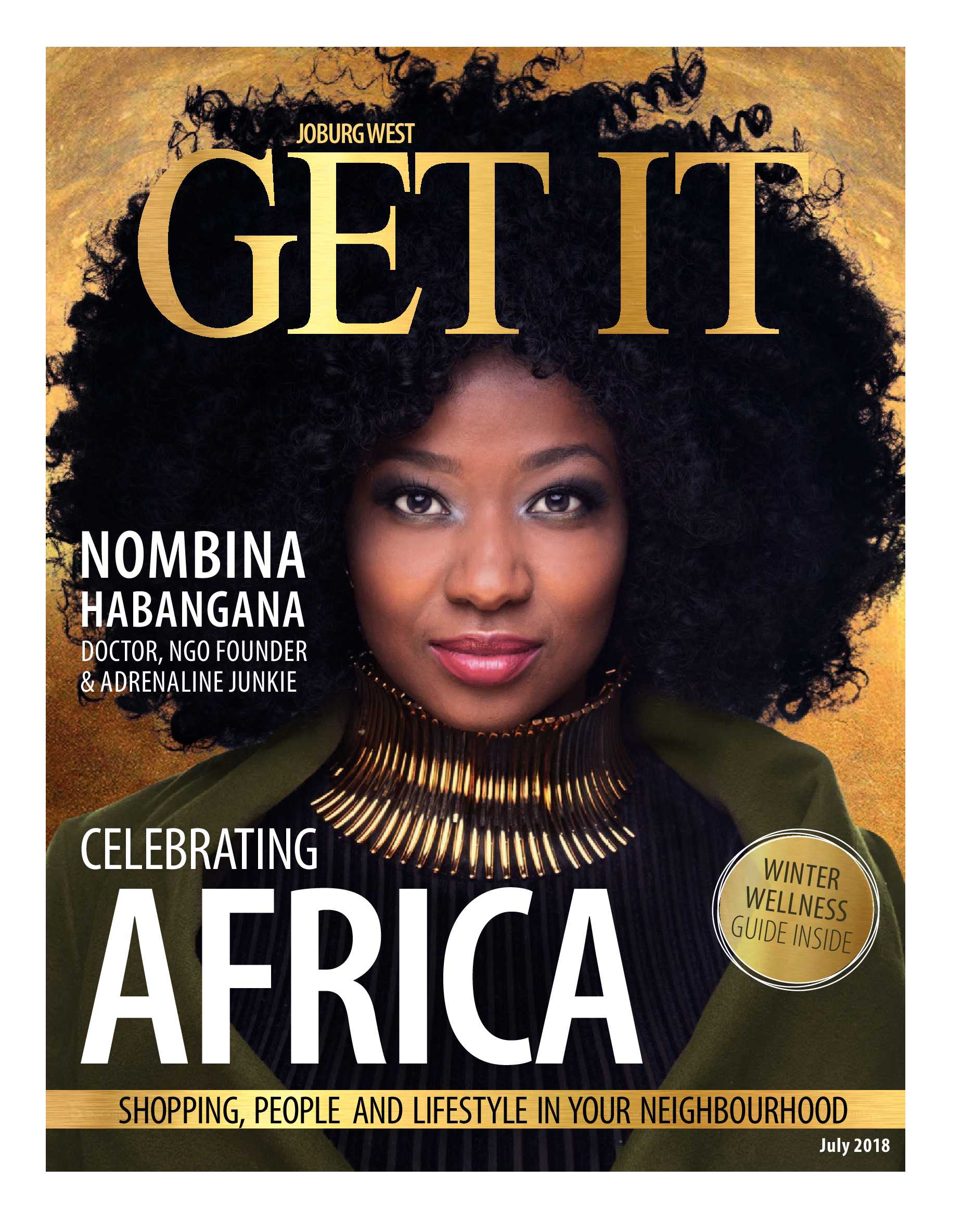 Glad to go camping
We've got a hamper of jolly useful Glad products worth R250 to give away.
This is Africa
With exquisite scenery and fantastic, five-star service, a trip to Zimbabwe's Victoria Falls Safari Club in Victoria Falls should be on everyone's bucket list. After just a few, quick flights you could be staring into the eye of one of the seven natural wonders of the world.
Bags for Africa!
We've got a stunning clutch bag to give away …
The warmest, most luxurious blankets imaginable
Our Spoil this month is a R1 500 Volpes voucher … which you can use instore or online.
Do you suffer from lunch box inspiration fatigue?
Win one of four Yum Yum hampers consisting of Bluetooth earphones, a fruit salad shaker, gym bag, gym towel and Yum Yum products.
Introducing your favourite new biscuit treat – Ouma Lemon Cream Rusks!
Win one of four Ouma Rusks hampers consisting of yummy Three seed Rusks, Buttermilk Rusks, Lemon cream, Muesli Rusks, Plain Rusks, Oat, Raisin & Apple flavoured Rusks and Bran Rusks …
is a national brand of premium free magazines available in centres across the country.
to see other Get It magazines in the network.