10 fun things to do on a hot summer's day
It is summertime, and what better way to celebrate our sunny South African weather than to get busy outdoors?
Consider these fun-filled activities to do on a hot summer's day in Joburg:
1. Make popsicles
Gummybear Sprite popsicles
These are the quickest, two-ingredient popsicles you will ever find. If you have limited resources at home, use cupcake trays, small, plastic cups or ice racks to make your popsicles.
You'll need:
– A container for your popsicles like a popsicle mold, a cupcake tray, plastic cups or ice racks
– A bottle of Sprite (It depends on how much popsicles your planning to make)
– A bag of yummy Jelly Babies
– A few plastic or wooden lollypop sticks
Fill your mold with a few Jelly Babies where after you'll fill it with Sprite. Put your mold in the freezer for an appropriate amount of time. When your popsicles are fairly frozen, take your sticks, and press them into your popsicles. Wait another hour or so until you take them out of the freezer.
Enjoy the easiest, low-budget, homemade popsicles for summer.
2. Fly a kite
Pretoria is not generally known for windy summer months, but if you happen to catch a windy day outside, get busy with a kite, and invite your friends to make it a group activity.
Delta, diamond and dragon-shaped kites work best for light to medium winds and a box or stickless parafoil kite will work best in strong winds.
3. Camp in a tent in your backyard
This is something fun to do when you have small kids. Going on a real camping trip can be time-consuming and a lot to organise, especially with small children. If you can't get away to a camping site over the holidays, consider shacking up in a tent in your own backyard.
Make the 'backyard camping expedition' a whole lot of fun with a real camp side fire to roast Marshmallows, tell ghost stories and spend some quality time with friends and family.
Break away from all the technology and electrical appliances in your house by making the 'backyard camping expedition' something you'll talk about for a while.
Be sure to stay safe outside and also take along a bottle of insect and mosquito repellent.
4. Plant a tree or some flowers
Summer is the perfect time to get some gardening done. If you're not one for getting your hands dirty with soil, treat yourself to proper gardening attire like gardening gloves.
There are different nurseries around Pretoria where you can purchase the most beautiful fruit trees, interesting plants and many more.
Get your friends or family to join in by decorating your garden and enjoying a few cold ones under a tree afterwards.
5. Make your own veggie garden
If you don't see the use in planting flowers or trees in your garden, consider creating your own vegetable and fruits garden. It is incredibly easy to pop into the nearest nursery and buy the seeds.
All the growing instruction are listed on the pack, and in a few short weeks, you'll enjoy fruits and veggies, grown completely naturally, from your own garden.
Not only is this a very healthy shift to make, but you'll also save hundreds of rands in groceries.
6. Tie-dye a shirt
This is such a fun activity to do, both adults and kids can have loads of fun creating their own patterns and colours.
This can be a messy activity, especially with young children around. Be sure to use shirts that are either old, or you have no other use for.
If you're not familiar with tie-dying, be sure to watch videos or tutorials on the process on the internet.
7. Give your dog a bath
Having some extra time on your hand during the holiday is the perfect opportunity to tend to your furry friend's grooming needs.
If you have a very big dog, consider taking him or her to the doggy parlour, but if your dogs are like most, treat them by giving them a lovely bubble bath outside and let them run around and enjoy the excitement.
Chances are your dog will be even dirtier after he or she runs around the yard.
8. Take pictures of nature
Maybe you're not one for photography, or maybe you just don't know you have a hidden talent waiting to be discovered.
Either way, summer is the best time to get to know your camera and also your photo editing skills.
Take a walk in a park, or in a safe street to take some pictures of what you find beautiful. If you really want to take it up a notch, consider driving to a place where you've never been before in places around Pretoria.
You'll enjoy the outing and you'll have loads of fun looking back at what you captured.
9. Go on a picnic
We have stunning sceneries that include the Botanical Gardens, a string of dog- and child-friendly parks.
Going for a picnic in Pretoria is fairly cheap, and incredibly enjoyable with our weather. Don't waste time, get out there and have a picnic with some family and friends.
10. Have a braai with friends
Last but definitely not least is the perfect, South African braai by a pool.
This is what makes us proudly South African. Having a few friends and family members over to enjoy a fun-filled day in the sun with delicious food, ice cold beverages and happy people in and around the pool.
This is surely one thing you have to do during the summer months.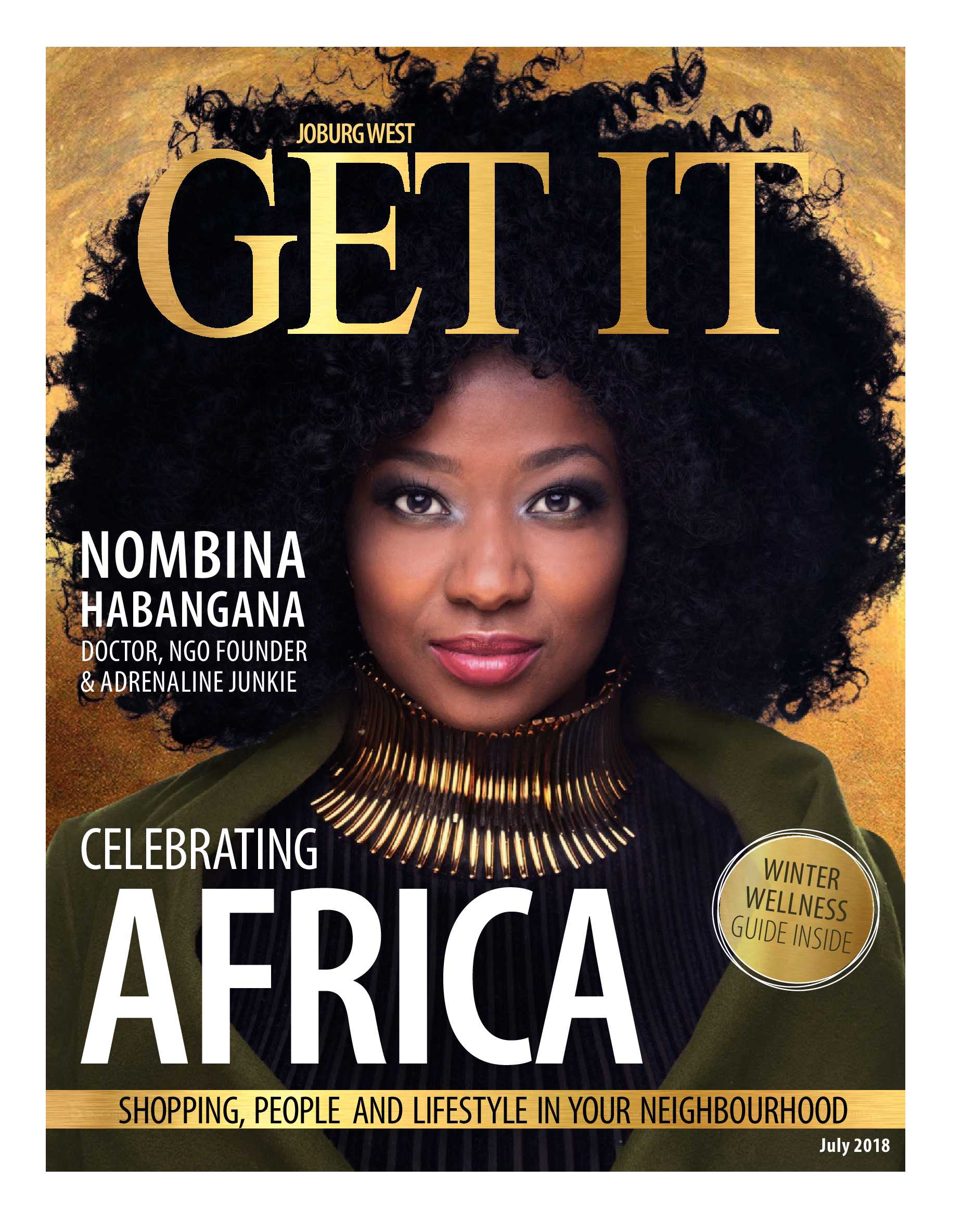 Glad to go camping
We've got a hamper of jolly useful Glad products worth R250 to give away.
This is Africa
With exquisite scenery and fantastic, five-star service, a trip to Zimbabwe's Victoria Falls Safari Club in Victoria Falls should be on everyone's bucket list. After just a few, quick flights you could be staring into the eye of one of the seven natural wonders of the world.
Bags for Africa!
We've got a stunning clutch bag to give away …
The warmest, most luxurious blankets imaginable
Our Spoil this month is a R1 500 Volpes voucher … which you can use instore or online.
Do you suffer from lunch box inspiration fatigue?
Win one of four Yum Yum hampers consisting of Bluetooth earphones, a fruit salad shaker, gym bag, gym towel and Yum Yum products.
Introducing your favourite new biscuit treat – Ouma Lemon Cream Rusks!
Win one of four Ouma Rusks hampers consisting of yummy Three seed Rusks, Buttermilk Rusks, Lemon cream, Muesli Rusks, Plain Rusks, Oat, Raisin & Apple flavoured Rusks and Bran Rusks …
is a national brand of premium free magazines available in centres across the country.
to see other Get It magazines in the network.