The dos and don'ts with upholstery
If you are looking for a sofa that is both comfortable and a showstopper, then one covered in fabric is the perfect option. Although many people admire the beauty and comfort of fabric upholstery, it is often thought of as not being as durable or hardwearing as leather for example.
However, Claire Gibson from leading furniture manufacturer, La-Z-Boy, says that with the right approach and level of care, fabric upholstery can be kept in excellent condition: "With the right care, fabric upholstery can look good for many years, and it can be as durable as any other upholstery options."
Invest in a fabric treatment
If you are investing in a luxury fabric sofa, then investing in fabric treatment is a must, as it goes a long way to ensuring that your sofa will maintain its good looks for years to come. The treatments help make the fabric stain-resistant, and much easier to clean than fabric that hasn't been treated. You can get your sofa treated before it is delivered, or you can opt to invest in upholstery fabric that has already been treated, such as iClean™ fabric from La-Z-Boy for example.
Claire explains: "High-performance iClean fabrics are perfect for homes with children, pets and everyday life. This innovative technology surrounds each fibre, creating a barrier of protection that repels spills before they turn into stains. iClean fabrics keep your furniture looking beautiful while giving you peace of mind. It is available on most La-Z-Boy seating, so you can feel comfortable with your furniture, and even life's little mishaps when they happen."
Clean your fabric sofa regularly
It is highly advisable to give your sofa a really good clean on a regular basis, advises Claire: "The fibres in the upholstery collect dirt particles and keep them hidden below the surface of the fabric. Over time, these particles will not only discolour the fabric, but they rub against the fabric's threads, which will end up wearing the fabric down."
She says the following three steps will help maintain your fabric upholstery in tip-top condition:
Vacuum your sofa: Vacuum your sofa at least once a week in order to draw out all the loose dust and dirt from both under and above the surface. Use a soft brush attachment on your vacuum cleaner and gentle movements to avoid damaging the fabric in any way.
Wipe away any marks: After vacuuming, wipe away any grime or light marks with a damp cloth.
Perform a deep cleanse: Once a month, use a fabric-friendly cleaning product to perform a deep cleanse. Apply it to the fabric with a minimum amount of water (without soaking the fabric) and leave it to work its magic. Leave it to dry naturally before sitting on it, as this will prevent any creases from forming.
General care
Claire says that aside from cleaning, there are a few other things that can be done to maintain the beauty of your fabric sofa – these include:
Avoid heat damage
Exposing fabric to UV-rays from direct sunlight will eventually make it fade and become brittle. This not only applies to the sun, however – it is advisable to also keep your fabric sofa away from radiators, fireplaces, hot pipes and heaters, which will also cause the fabric to dry out and become warped. The best place to position your sofa is in a shady spot, away from any radiant heat source.
Plump your cushions
It is important to service your cushions to ensure that they keep their shape and provide the best comfort possible. Plump out the seat, arms and back cushions as often as possible.
Treating spills and stains: No matter how careful you are, accidents still happen, but Claire says that this doesn't have to be the ruin to your fabric sofa: "When spills happen, which they will, the most important thing is to act quickly so that it doesn't stain. The longer the spill stays on the fabric, the more difficult it will become to remove. The first thing you need to do is to gently mop up any excess liquid from the surface of the fabric with a clean cloth or paper towel. Never wipe – always dab, and work from the outside edge inwards to prevent it from spreading. If it is solid, then carefully scoop it up with a spoon."
There are various "treatments" that are specific to specific substances – here is a rundown of some of them:
Alcoholic drinks: Dab with an absorbent cloth to remove as much excess liquid as possible. Then sponge the area sparingly with a mixture of warm water and surgical spirits in equal parts.
Black coffee: Mix alcohol and white vinegar in equal parts, and soak a lint-free cloth in the solution. Then lightly dab the stained area before pressing gently with an absorbent cloth.
Blood: Remove any excess blood by blotting with a damp sponge, then gently dab the area using undiluted vinegar, followed by cold water.
Butter, grease or sauces: First, scrape the area in question with a spoon or knife to remove any excess oil. Then soak a lint-free cloth in a white spirit and gently dab the affected area.
Chocolate, egg or milk: Dab around the edge of the stain and work your way inwards with a cloth soaked in a white spirit. Then repeat the action with a cloth soaked in diluted vinegar.
Fruit, fruit juice or red wine: Immediately dab the stain with a 3:1 mixture of surgical spirits or rubbing alcohol and water.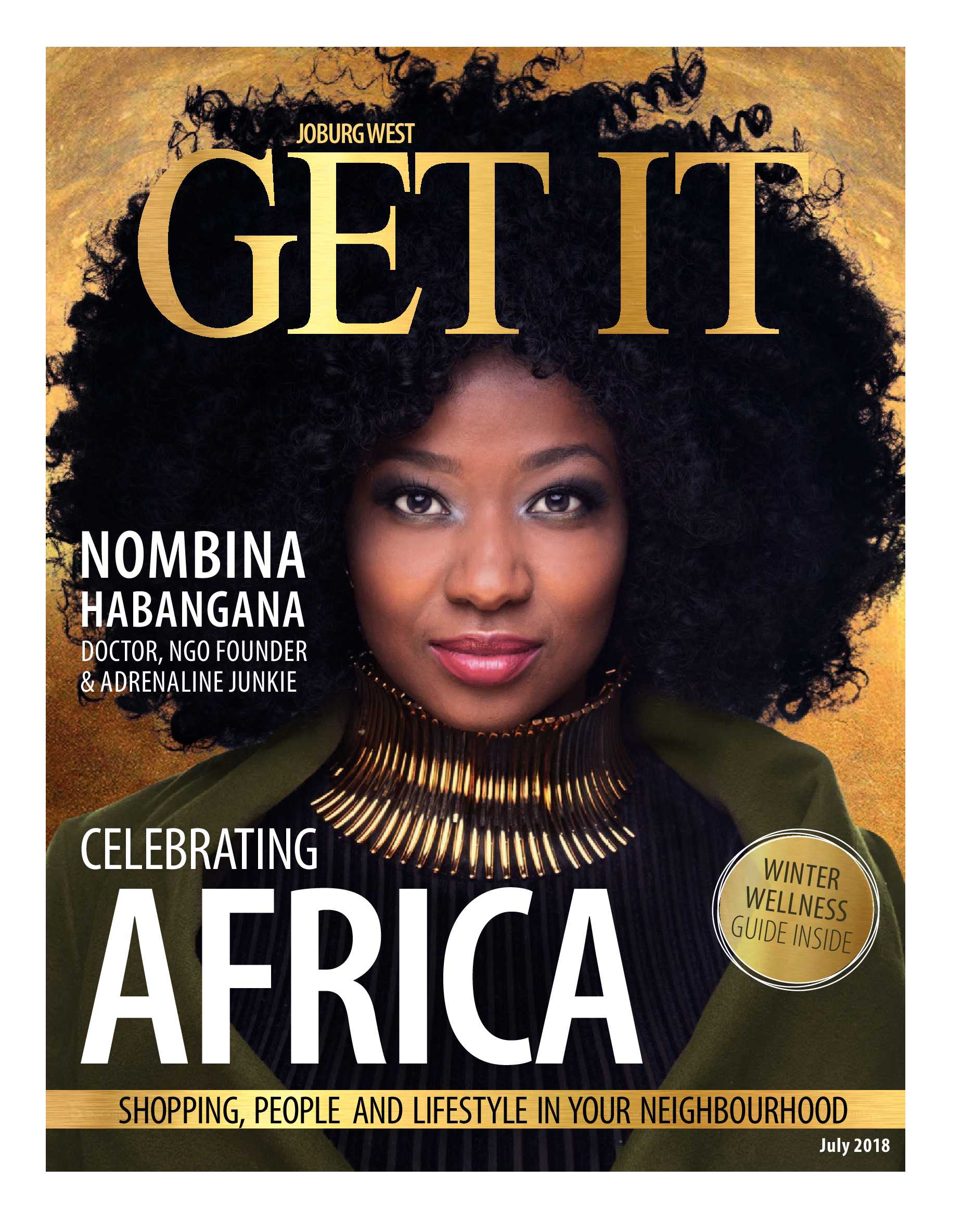 Glad to go camping
We've got a hamper of jolly useful Glad products worth R250 to give away.
This is Africa
With exquisite scenery and fantastic, five-star service, a trip to Zimbabwe's Victoria Falls Safari Club in Victoria Falls should be on everyone's bucket list. After just a few, quick flights you could be staring into the eye of one of the seven natural wonders of the world.
Bags for Africa!
We've got a stunning clutch bag to give away …
The warmest, most luxurious blankets imaginable
Our Spoil this month is a R1 500 Volpes voucher … which you can use instore or online.
Do you suffer from lunch box inspiration fatigue?
Win one of four Yum Yum hampers consisting of Bluetooth earphones, a fruit salad shaker, gym bag, gym towel and Yum Yum products.
Introducing your favourite new biscuit treat – Ouma Lemon Cream Rusks!
Win one of four Ouma Rusks hampers consisting of yummy Three seed Rusks, Buttermilk Rusks, Lemon cream, Muesli Rusks, Plain Rusks, Oat, Raisin & Apple flavoured Rusks and Bran Rusks …
is a national brand of premium free magazines available in centres across the country.
to see other Get It magazines in the network.