8 Facts about ingrown hair
Understanding why and how they occur is half the battle won. Here are 8 facts about ingrown hair, brought to you by FINO Cosmetics:
They can occur anywhere
Ingrown hair can occur anywhere on the body, but they are most likely to appear in areas where the hair is curly or coarse, such as underarms, legs and facial hair.
They can be caused by various forms of hair removal
It used to be thought that waxing was the main culprit, but other forms of hair removal, including shaving and depilatory hair removal methods are equally guilty! Hair removal in general is a major cause of ingrown hair, which is why it's important to take caution every time you shave, wax or depilate, and also in between.
Your clothing may be to blame
Love your skin-tight tights? Experts believe that the friction cause by skin-tight clothing may lead to ingrown hair (sorry ladies!). This rings true especially for synthetic fabrics like nylon and polyester.
They tend to be more common on darker skin tones and people with curly hair
Just about anyone can (and often will) get ingrown hair, but research has shown that it's more common among people with darker skin tones. Though science doesn't have an exact explanation for this just yet, it is commonly thought that people with darker skins are more prone to them because they are more likely to have curly hair (and curly hair is more likely to become ingrown).
They could be caused by dead skin cells
Sometimes, when dead skin cells are not removed from the skin by means of exfoliation, they can clog up a hair follicle, causing the hair inside to grow sideways. Regular exfoliation will help prevent the build-up of these dry and dead skin cells.
Dry skin increases the risk of ingrown hair
When you shave over very dry skin, it can encourage more dryness or thickening of the upper layers of skin in the shaved area. This means that more dead skin cells clog up pores, resulting in more ingrown hairs! Use moisturising products daily to ensure your skin stays soft and hydrated.
They can become infected
Most ingrown hairs are harmless and will heal by themselves (assisted by a bit of TLC), but if picked and tampered with too much, they can result in nasty and painful infections.
They are not inevitable
Just because ingrown hair is common, it doesn't mean it's a given. Avoid painful ingrown hair, redness, sensitivity and razor burn by applying FINO Soothe daily. Designed for men and women, it's safe to use all over your body including bikini line and face ,and is dermatologically tested as non-irritant.
FINO Soothe WOMAN is a synergistic blend of vitamin A and fruit enzymes that gently exfoliates, purifies and revitalises skin, while helping to improve elasticity. It is easily absorbed and will not stain clothing, plus you can use it anywhere on the body (including bikini line and eyebrows) after any form of hair removal.
This unique soothing balm helps reduce ingrown hair, while assisting in calming and moisturising tender skin. It contributes to the relief of dry, itchy skin and other post hair removal irritations. It is suitable for all skin types and can be used on sensitive skin. R69.95 at Clicks and Dis-Chem
FINO Soothe MAN helps combat ingrown hair, razor bumps and burn after shaving. It also relieves irritation and redness while reducing itchiness associated with new hair growth. A synergistic blend of vitamin A and fruit enzymes exfoliate, moisturise and purify the skin, preventing infections.
With continued use, the skin's elasticity is improved and the skin's condition revitalised. It can be applied straight after shaving, and every day thereafter to ensure you reap all the benefits.  Dermatologically tested. R69.95 at Clicks and Dis-Chem
FINO MAN Bump Control reliably reduces the appearance of razor bumps with results visible in 72 hours. This handy pump bottle contains a blend of natural Tea tree oil, astringents and moisturisers that leave skin feeling smooth, looking good and healthy! The serum is easy to apply and can be used on the beard area and head after wet or dry shaving. R70.00 at Clicks and Dis-Chem
Suitable for the face and the beard, the FINO Man Face Wash gently cleanses to remove daily impurities. It promotes soft, supple and moisturised skin, yet does not skimp on its cleansing abilities. The formulation also helps protect against ingrown hair and bumps. The wash contains active natural essential oils such as sandalwood, vetiver and bergamot, which nourish the skin and beard. It is soap-free so it doesn't strip the skin of its natural moisture. Skin is left feeling clean and refreshed! Can be used on the face as well as the beard. R70.00 at Clicks and Dis-Chem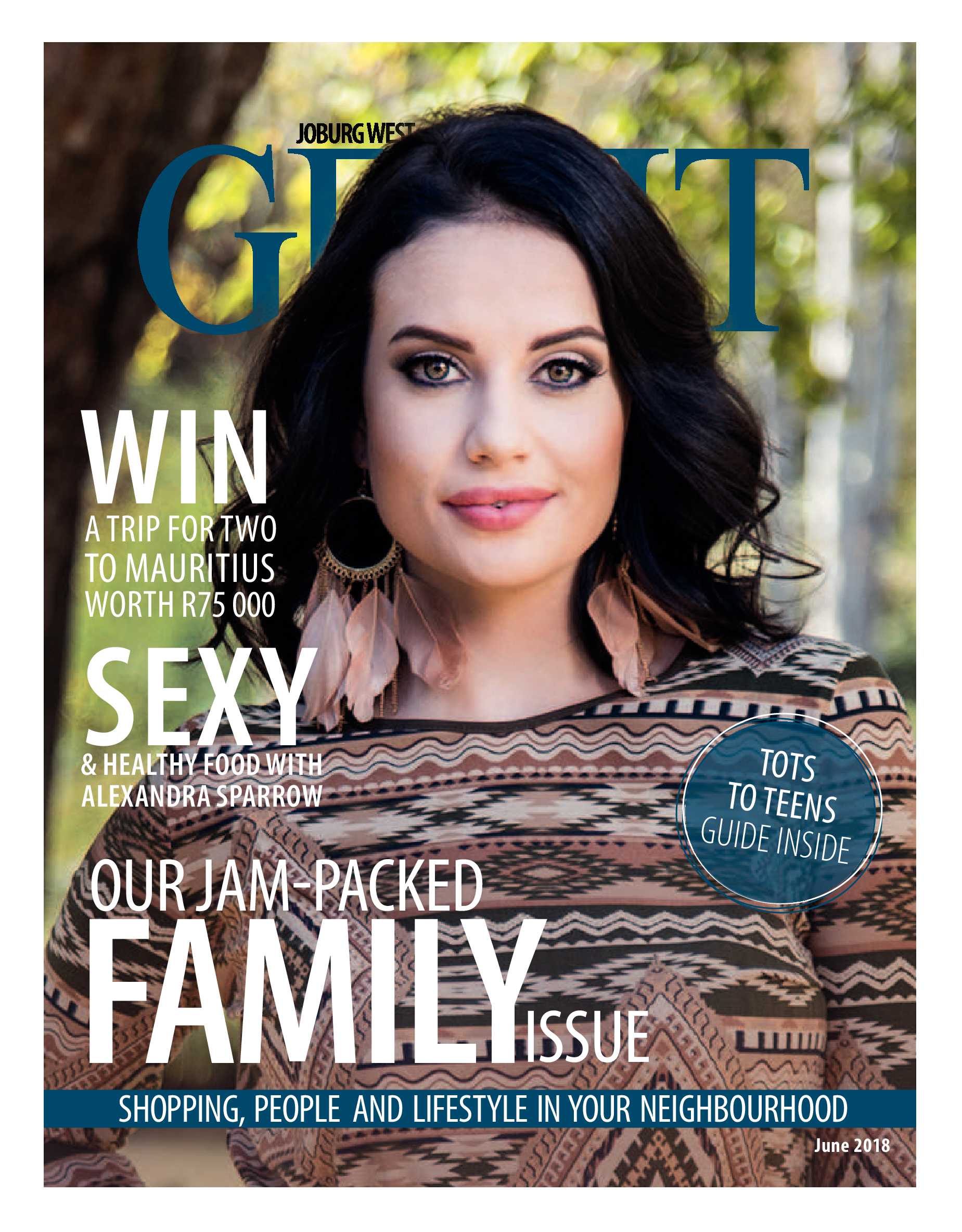 Do you suffer from lunch box inspiration fatigue?
Win one of four Yum Yum hampers consisting of Bluetooth earphones, a fruit salad shaker, gym bag, gym towel and Yum Yum products.
A pressie for the old man
Fancy winning him a duo of The Old Man's Blend wine hamper?
Introducing your favourite new biscuit treat – Ouma Lemon Cream Rusks!
Win one of four Ouma Rusks hampers consisting of yummy Three seed Rusks, Buttermilk Rusks, Lemon cream, Muesli Rusks, Plain Rusks, Oat, Raisin & Apple flavoured Rusks and Bran Rusks …
In need of a really special treat?
Win a trip for two to Mauritius worth R75 000!
Fat Bastard. No. Not dad. Obviously. The wine.
We've got an extra special hamper to give away … and like love, it's one you just can't buy. A luxurious box with Fat Bastard Golden Reserve 2017, along with Dark Chocolate Coated Almonds.
A fairy tale for modern times
Being massive fans of everything royal (especially the recent wedding between Meghan Markle and Prince Harry) we absolutely cannot wait for the release of this 124-page royal bookazine, The Royal Wedding: A People Magazine Exclusive Collector's Souvenir (R100).
Stand a chance to win a Pedigree hamper for your pup
PEDIGREE® will be giving 3 lucky readers each a chance to win a PEDIGREE® puppy pack hamper with all the essentials your little one needs to start off on the right track.
is a national brand of premium free magazines available in centres across the country.
to see other Get It magazines in the network.