Lover of life
Recently becoming the managing director at Brand Addicts has being a massive highlight for me! Brand Addicts was originally named Wondernail. In order to open up doors to more than just nails, we decided to rebrand. Eventually, we will look into hair and perhaps even body and skincare … When it comes to women and beauty, I firmly believe we have our finger on the pulse.
Besides the day to day, my role as partner also means building relationships with bloggers, magazines, posting on social media etc, meeting with the companies that manufacture for us, and choosing bottles, labels etc. Two of our brands are locally made.
I worked for Twincare International for over 12 years, running brands like Artdeco, Guinot and Paul Mitchell. At the age of 19 I started out as a receptionist. I fell in love with the beauty industry and worked my way up from there.
I couldn't resist applying for a position to run the highly loved and renowned nailcare brand, OPI. Here I fulfilled the role of National Sales and Marketing Manager.
The greatest driving force behind our success is my passion! I am so passionate about the nail and beauty industry that I have been working in it for just over 16 years. I love nothing more than giving my clients excellent service.
Brand Addicts currently supplies six brands to over 600 salons and spas across South Africa. Brands under the company banner include big names in the nail industry, like Kinetics, Wondernail, Backscratchers, Trugel, EZflow and DK. The interaction with all my clients and seeing how they fall in love with our brands are probably the best parts of my job!
If I wasn't working in this industry, I would have definitely done something in the line of fashion – I am addicted to clothes!
I got married when I was just 19 years old. I've been married to the most amazing husband for 16 years. I am originally from Zimbabwe, moved to Joburg in January 2002 and got married in February 2002 – and since then, we've been on our own. In 2008, our daughter, Kendra (now a passionate 10-year-old horse rider) was born, and six years later we welcomed our miracle child, Ryden (who is now all of four years old). He's a real Dennis the Menace!
I'm passionate, loyal and honest! I smile (A LOT!). I'm full of energy, love making people laugh and live every day as if it is my last.
I would say my best trait is my ability to see life as an ever-changing adventure with a positive spin. My worst trait would be my lack of patience.
Something not many people know about me is that I was held up in an armed robbery with one of my staff members. We were attacked and stabbed. As a result of the shock of this event, I developed diabetes – which I was unaware of until I was battling to fall pregnant and had four miscarriages.
We went to a fertility specialist who picked up my diabetes, and the fact that I only have half a thyroid gland, which also prevented me from keeping the babies. We were told I could not have another child, but God blessed us with Ryden.
I wish the legacy I leave will be me being true to who I am. I really want my children to be proud of me, I want to be the best role model for them. I want them to know we were born to be real, not perfect.
Jodie in a jiffy:
What are you completely bored with in life right now? Looking for good healthy food to eat. Being a diabetic, I have to watch what I eat constantly.
Best compliment you've ever received? Being nominated for the most influential woman in business award by CEO Magazine.
One habit you wish you could break … being obsessed with the amount of sugar food contains.
What makes you laugh, no matter what? The Ellen show. On my bucket list is actually going to watch her show live.
Most adventurous thing you've done? Probably having my kids' names tattooed on my wrists.
If you could raid one woman's closet, whose would it be? Kourtney Kardashian's – I just love her style.
I spend the most money on … my nails. Your nails are a reflection of you!
Favourite fashion trend of all time? I am loving the off-the-shoulder vibe
Last hobby you picked up? Going mountain biking with the kids.
My top six must-haves!
1. DK Body Wax. This is an all-in-one body wax that you can use all over.
2. Kinetics SPF 8 Hand Cream. Every woman should have a hand cream in her bag. This one has a sun protection factor of eight – we all know our hands age first.
3. Mac Lipstick. I have two lipsticks I use every month, Hue and Snob. I mix the colours together, and you will never see me without lipstick!
4. Perfume. I am a perfume addict, at the moment I am in love with the new Ellie Saab – The Girl of Now.
5. Mary Cohr. I love this brand because it is all natural and vegan. I would have to say my best product is the Ecobiology foam cleanser!
6. Wondernail Cuticle Oil. This is a must-have in every woman's handbag.
Text: Chemélle Barnard. Photographer: Kerry De Bruyn.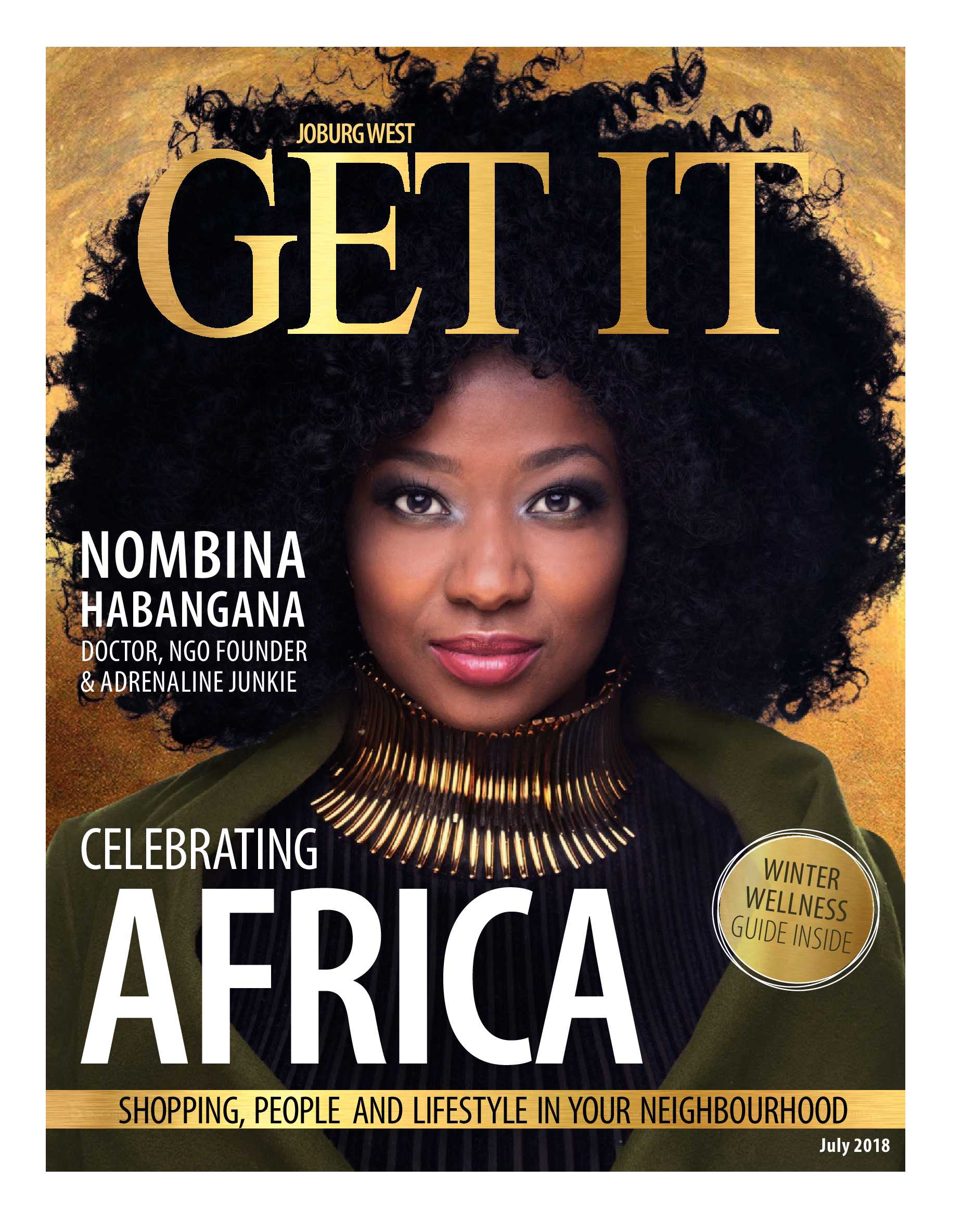 Glad to go camping
We've got a hamper of jolly useful Glad products worth R250 to give away.
This is Africa
With exquisite scenery and fantastic, five-star service, a trip to Zimbabwe's Victoria Falls Safari Club in Victoria Falls should be on everyone's bucket list. After just a few, quick flights you could be staring into the eye of one of the seven natural wonders of the world.
Bags for Africa!
We've got a stunning clutch bag to give away …
The warmest, most luxurious blankets imaginable
Our Spoil this month is a R1 500 Volpes voucher … which you can use instore or online.
Do you suffer from lunch box inspiration fatigue?
Win one of four Yum Yum hampers consisting of Bluetooth earphones, a fruit salad shaker, gym bag, gym towel and Yum Yum products.
Introducing your favourite new biscuit treat – Ouma Lemon Cream Rusks!
Win one of four Ouma Rusks hampers consisting of yummy Three seed Rusks, Buttermilk Rusks, Lemon cream, Muesli Rusks, Plain Rusks, Oat, Raisin & Apple flavoured Rusks and Bran Rusks …
is a national brand of premium free magazines available in centres across the country.
to see other Get It magazines in the network.