Act, farm, repeat!
This will be Zak's third time on Binnelanders. He's the character that the viewers love to hate. Zak plays the part of Dr Roux's ex-husband, Eben, but is still madly in love with her. Due to his never-dying love for Annalize, he makes stupid mistakes that land him in trouble. He's not necessarily a bad person, but rather someone that will do anything for love.
What I love most about this role is the fact that the viewers can't decide if they love Eben or hate him. He's the cause of a lot of drama at Binneland, but still audiences understand his actions, although they are wrong. Somehow he manages to gain his audience's sympathy (for the most part). That being said, some viewers take their soapies very seriously … I was walking in Key West one day and got slapped in the face by a woman. She thought I was Eben, not Zak, and said I needed to be taught a lesson!
We share the same determination. Both Eben and I are individuals that will go out of our way to make something work, or to get what we want. The major difference being that I wouldn't go to the extreme lengths that Eben will, by breaking the law …
If I could have any other role in Binnelanders I suppose it would have to be Dr Annalize Roux. I know that she plays my ex-wife and is also seen as the villain, but I feel her character has so many layers. And as an actor, playing those roles is always a lot more exciting and challenging.
For the most part, I usually play 'bad' or 'dark' roles – to me it's incredibly exciting. I feel that this kind of role usually has a lot more depth and layers.  I believe we all have a good and bad side. We have been conditioned to believe that to delve into our 'bad' side is wrong, but for me as an actor it is my job to understand the psyche of the individuals that I need to portray. I have to dig deep into my own dark side in order to portray my characters believably. For me, playing the villain will always be a challenge, but I will never say 'no' to these roles.
The preparation for each role is definitely different. The character and genre will guide how you will approach the role. It also has a lot to do with your relationship with your fellow actors and the team that you are working with. You have to be flexible to your environment and the people, and that will shape how you will prepare.
I have been blessed to have worked with the some of the most talented people in our industry, in theatre, TV and film. Two specific people have made a significant impact on me (thus far). The first,  Quintin Krog, he was my director for the film Ballade vir 'n Enkeling, and the film Thys en Trix.
He has such an understanding as a director for you as an actor, and makes you really relax on set. He is also very good at giving you the freedom as a performer to bring suggestions to the table, but still has a strong vision to guide you to the final concept. The second would have to be Cindy Swanepoel who plays Dr Roux in Binnelanders. Not only is she an incredible actress but also one of my best friends.
Some of my best personal experiences in the industry have included producing my first short film, Die Kuur in 2017 for KykNET's Silwerskerm Festival. I entered my concept, and out of hundreds of entries, only 20 were approved to be turned into short films, mine being one of them. It was a roller-coaster ride from the beginning to the end, and a very proud moment.
I've always wanted to be a performer. When I was five years old, my pre-primary teacher asked me what I would like to be when I grow up, and my answer was "a circus man" … I've always wanted to be an entertainer.
I find it so flippen' difficult to choose between films, soapies and the stage. Each industry has something else to offer. Soapies are the most difficult genre, and film can look a lot more glamorous than it actually is. And theatre doesn't always pay. But if I have to choose, I would say, stage. I started out in theatre as a kid, building my career through theatre with a lot of blood, sweat and tears.
There is a sense of ownership with the piece and your character, whereas with a film or soapie, you might only come in for a couple of days or weeks and will only see the results when it's on the big or small screen.
I know this is a sin as an actor, but I don't own a TV. If I do watch something, I will stream it on my laptop. Some Showmax for local content or Netflix for international stuff. Currently I am watching a series called Sense 8, and of course Binnelanders.
Life is exciting and busy at the moment. I own the theatre company PIT Productions, which specialises in Educational Theatre. I am currently directing a piece called Hoopvol for the Grade 12 IEB schools which will travel nationally from May until June. I will also be at the Grahamstown Festival in July with three theatre productions. One of them will be Reza de Wet's masterpiece African Gothic. Otherwise you can see me on the big screen from 22 June in the upcoming action comedy Thys en Trix with Bouwer Bosch and Leandi du Randt.
We have a farm just outside Randfontein where we farm with donkeys and dwarf goats. We have 72 donkeys permanently on our farm and approximately 85 goats. We sell the goats as pets and specialise in breeding spotted blue-eyed donkeys. We also sell donkey milk (for individuals who have dairy allergies), donkey milk soap, day and night cream, hand cream and hand wash. (Check out donkeysanddwarfgoatssa.net)
It's safe to say I come from a very arty family. My dad was in a band when he was younger. My mother is an art teacher, my eldest brother is an animator, my middle brother is an artist and a cousin is a musician. My aunt is a poet and my grandmother was an author of romantic novels.
 This month marks the 3 000th episode of Binnelanders! Be sure to tune in from Monday, 14 May to Friday, 18 May to catch all the nail-biting action!
In short with Zak:
Besides donkey farming and acting, I enjoy … travelling. I went to Spain last year and recently Canada.
Any hidden talents … I am pretty good in the kitchen.
A reality show you'd take part in … Strictly Come Dancing
My weekends are spent … As a farmer, at auctions. Otherwise, having people over at the farm and having a braai
One thing you'll never do … Go to a snake park.
First thing you'll buy if you won the lottery … A massive fridge.
Favourite West Rand restaurant … The Rabbit Hole in Krugersdorp
Your most prized possession … a dishwasher.
At a party, we would most likely find you … feeding the other guests Tequila!
I'd still like to work with … locally, Lizz Meiring; internationally, director Tim Burton.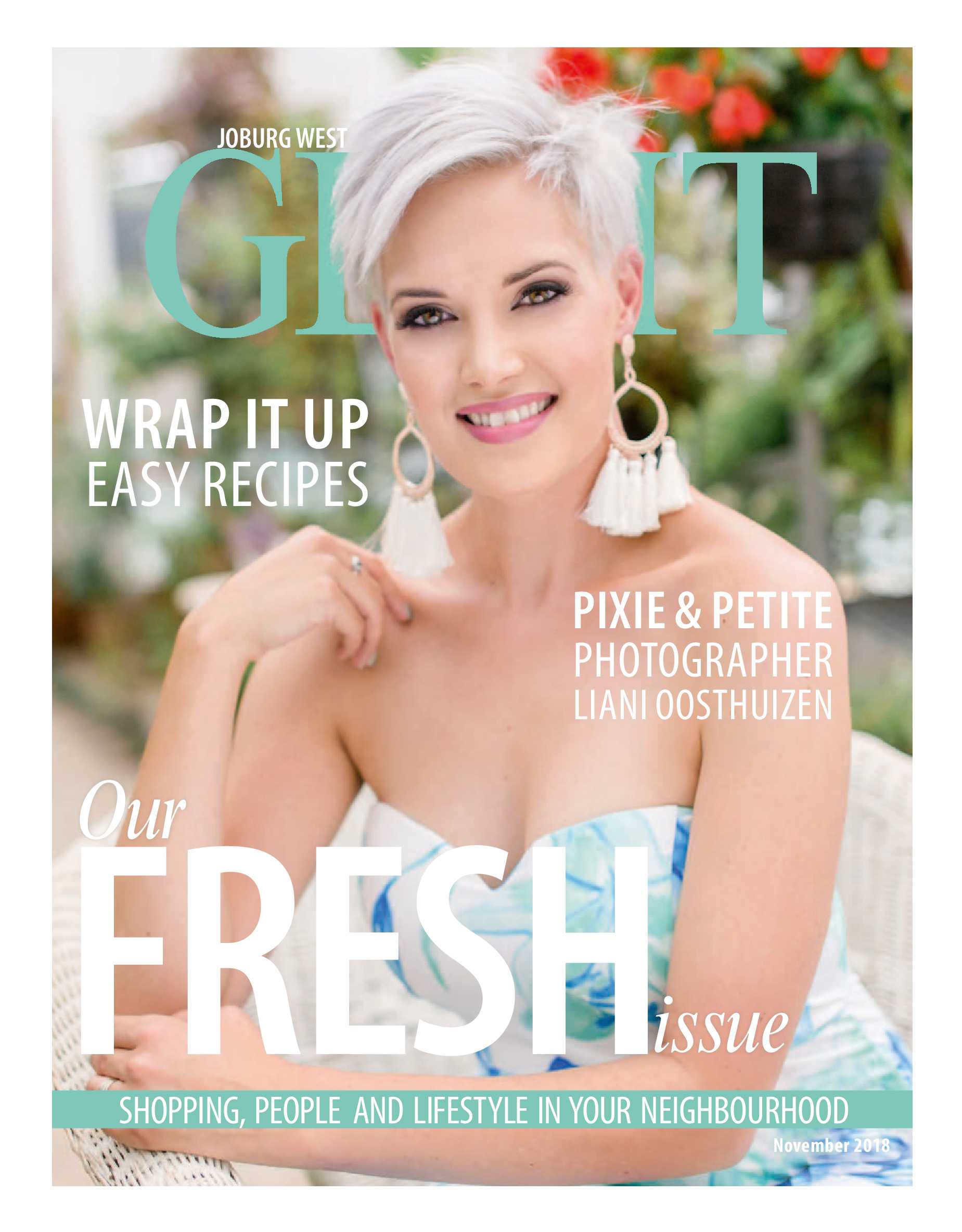 Going down!
Win an exciting family getaway worth more than R22 000!
Summer spoil
We're giving you a chance to shine all through summer by winning an ICE watch!
Win with M&M's and Skittles this Halloween
We've partnered with M&M's and Skittles to give away two hampers consisting of M&M's, Skittles and movie vouchers valued at R650.
is a national brand of premium free magazines available in centres across the country.
to see other Get It magazines in the network.