Fatherhood & rugby
I always look forward to playing against the Crusaders. For years now they have been the team that has set the tone for Super Rugby. We are always assured of a challenging game when we play them.
My personal aim for the remainder of this season is to have one of the best scrum performances I've had and also (something we often forget), to simply enjoy the game.
In one of the matches, my pants tore and I was wearing bright green underwear on the day. Needless to say, since then I always check the colour of my underwear on game day. Other than that was when I had an argument with an opponent after a scrum and I may have slipped in a swear word. I apologise for that.
Growing up, my all-time favourite player was my father. Although he didn't play professionally, he was always an exceptional player in my eyes. He is also the reason I became interested in rugby. I grew up automatically loving and appreciating the game thanks to my dad's keen interest in rugby.
My greatest rugby match memory as an amateur is back in 2010, as an U/21 player, being called up to play in the Vodacom Cup. Only when we were on the bus did I realise that I was going to start the game. We played against the Griffons that day.
My proudest rugby moment of all time is every time I am fortunate enough to run onto the field wearing the green and gold. My work is an absolute privilege!
My post-rugby game rituals include taking it easy and spending time with my family.
I believe sport is very important in South Africa. I think it unites us as a country. It also builds character and provides one with balance in life. Nelson Mandela said the following: 'Sport has the power to change the world. It has the power to inspire, the power to unite people in a way that little else does. It speaks to youth in a language they understand. Sport can create hope where there was once only despair. It is more powerful than governments in breaking down racial barriers. It laughs in the face of all types of discrimination. Sport is the game of lovers.'
The South African Cabinet should include a Minister of … Sports Tax, to assist us to receive better benefits.
My wife, Zonica Dreyer, is my high school sweetheart. We met in high school (at Hoërskool Monument). She was in Grade 10 and I was in Grade 12. We started dating then and never stopped. She is a psychologist by profession. On 5 December this year we will have been married for three years.
Becoming a dad is probably the greatest gift I have ever received. My son, Anru, who is eight months old, has changed my life in so many ways. He is so full of life and such a pleasure to be around. He's a big boy, everyone says he takes after me, but don't let my wife hear that.
My greatest wish in life is to see my children grow up well and make a success of whatever they do, no matter what it may be, as long as they finish what they start to the best of their ability …
My wife always says I could have been a good chef. My signature dish would be anything with meat in it. I also make the best 'krummel' pap. Besides cooking, my other interests include 4×4 driving and hunting. I am busy building up a 1983 Toyota Stout 4×4 in my spare time too.
If I won the lottery, I would probably send my wife to do a wine course or two and buy her a wine farm, as it is one of her biggest dreams. I'd also buy a Land Cruiser while I'm at it.
The biggest misconception about me is that I am rude. I'm actually a shy and friendly guy, but people who don't know me always think that I am rude because I don't speak a lot.
The greatest fear I've had to overcome to get where I am in my career is the fear of a serious injury. I think after every injury one is cautious about getting back on the field. It's always a mental battle to overcome.
8 Quick questions:
1. If you could be another teammate for a week who would it be? Elton Jantjies, he always drives good quality cars!
2. Who is the funniest teammate? Jacques van Rooyen. If you ever need a MC at your wedding, Jacques is the man.
3. What's your nickname? Dreyer.
4. What is the one thing you'll never do? Become a vegetarian.
5. A reality show or competition show I would take part in …
Top Gear.
6. If I was not in this industry I would probably be … farming or in the construction industry.
7. Favourite band or musician? Anything classic and old school. I like Def Leppard.
8. If you could attend any sporting event in the world, what would it be? Hong Kong Sevens and the Dakar rally.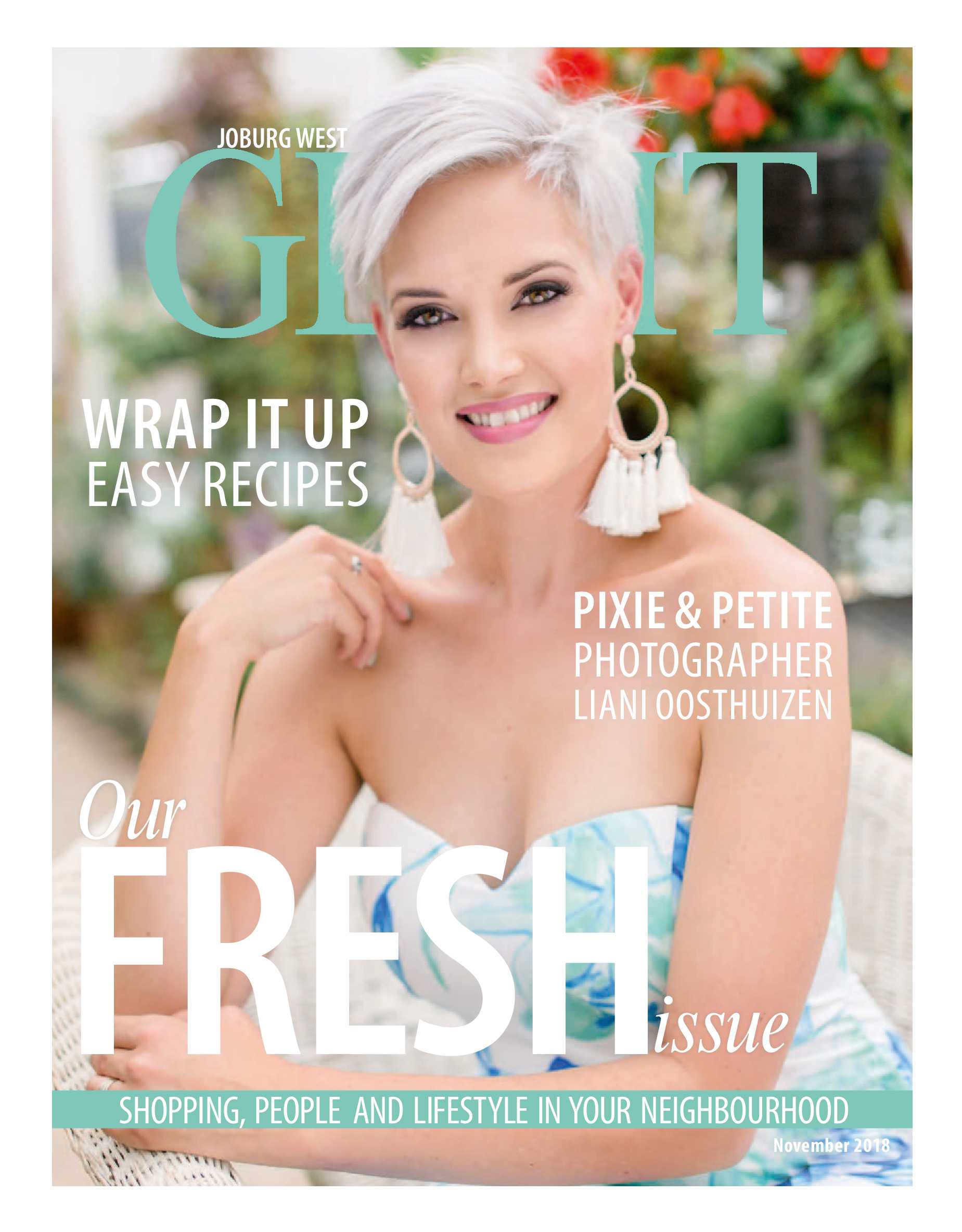 Going down!
Win an exciting family getaway worth more than R22 000!
Summer spoil
We're giving you a chance to shine all through summer by winning an ICE watch!
Win with M&M's and Skittles this Halloween
We've partnered with M&M's and Skittles to give away two hampers consisting of M&M's, Skittles and movie vouchers valued at R650.
is a national brand of premium free magazines available in centres across the country.
to see other Get It magazines in the network.