Leon Gropp releases first single
"BAKENLIG is about returning to that which anchors your life. It can be applied in different contexts, but in this case, it represents a physical place that you value. All of us, however, also have emotional and spiritual 'beacons'," says Leon about this alternative track, which introduces his singing talent to the country. "I co-wrote the song with Jattie de Beer. Our past (history) falls within a specific context, which shapes our thoughts and thought patterns to a large extent. To return to that place, that anchor or beacon (whether physical or spiritual), is important in order for us to move forward." 
This song is brand new and the first of many to be released from the new material that he started writing after the release off his debut album, Rooidag.  Be sure to keep an eye on digital platforms and make sure you purchase it.
A music video for BAKENLIG, which will be filmed by Fritz de Jager of Bottomside Studios, is also on the cards. "With the song, I deliberately tried to create something that is 'comfortable' to listen to, while still being poetic. I hope that people will be touched on an intellectual and emotional level when listening to my music," he says.
Leon has been mad about music since a very young age and has, for as long as he can remember, been part of various choirs and singing groups. However, he was only introduced to the guitar in his matric year, and he was immediately smitten. The Pretorian officially entered the professional world of music as part of the men's group Hi-5, which toured the country and even performed with Nataniël at the Royal Albert Hall in London. In 2007 he became part of the guitar duo CH2, which has been performing at major festivals and raking in the awards – including Vonk, SAMA and Ghoema awards for Best instrumental album – over the past decade. He recently decided to take the leap and focus on his solo singing career.
When he is not on stage, he is involved in a programme that assists staff at major corporations to cope with change. Along with change management expert Jaco Boëttger, he travels the country and the world to inspire people in the workplace. He is also a husband and father and loves spending time with his family.
If you ask him about his favourite music, he says: "I am a sucker for a good harmony. So, any music to which you can effortlessly harmonise is beautiful to me. There is a wealth of local artists that influence and inspire me daily, including Joshua na die Reën, Elvis Blue, Coenie de Villiers, Loki Rothman, and the list goes on." Internationally, artists such as Sting, Coldplay, U2 and others have a strong influence on his musical style.
Leon Gropp will now most certainly also become famous for his beautiful voice, soulful music, meaningful lyrics, unique compositions and social stage personality. BAKENLIG is a beautiful song with a riveting melody and stays with you long after you've heard it. It not only cements Leon's existing reputation as an exceptional musician but also sets the tone for the exciting musical future as a vocalist that awaits him.
Buy the song here:
https://play.google.com/store/music/album?id=Bnc6kiosyjaxp4xt4kmmn253ggm
https://itunes.apple.com/us/album/bakenlig-single/1391404084

SOCIAL MEDIA LINKS
Facebook: https://www.facebook.com/leongropp
Twitter: @leongropp
Instagram: @leongropp
YouTube: https://www.youtube.com/user/leongropp
Web: www.leongropp.com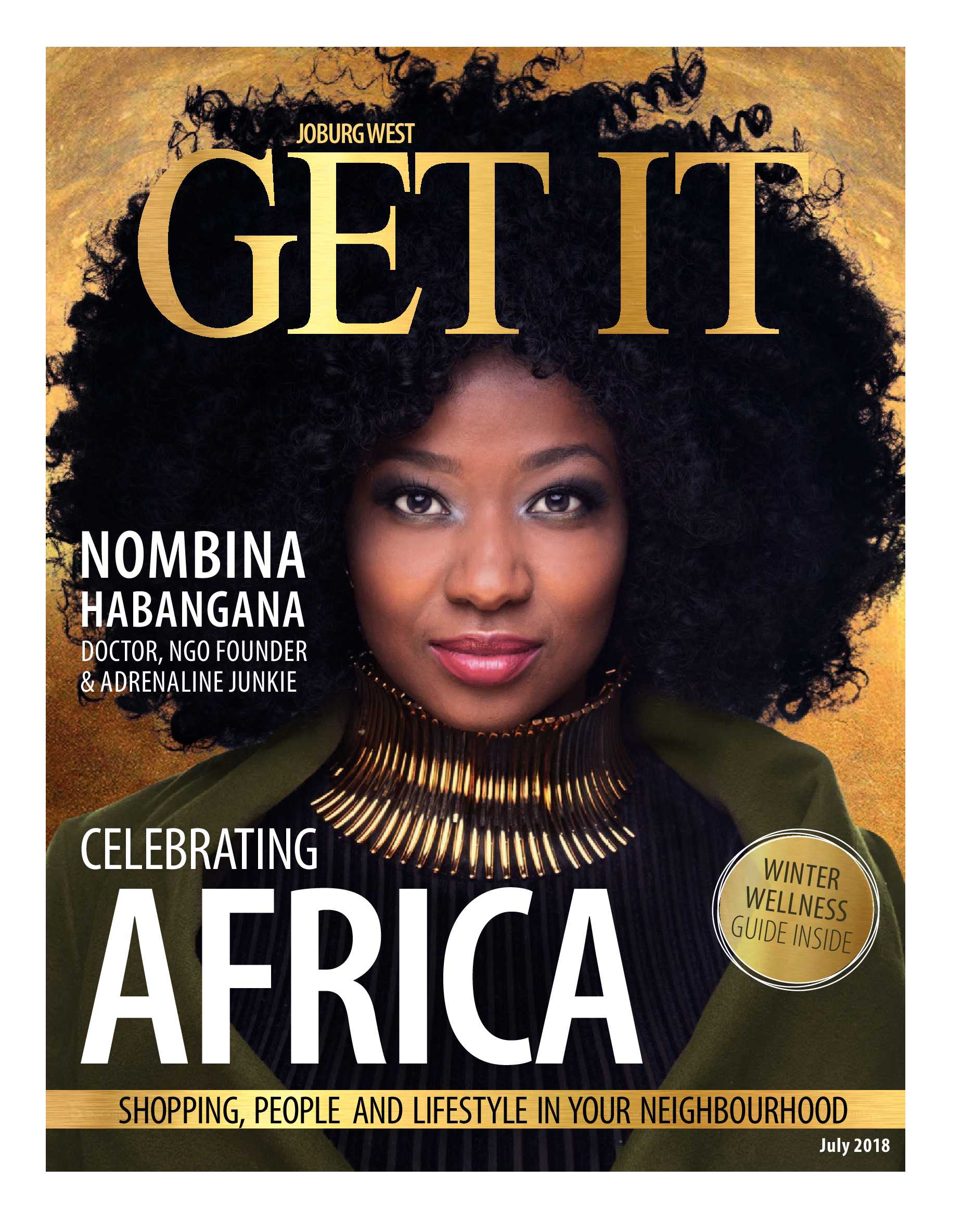 Bye, bye, cellulite!
We're giving away a Body Shape Cellulite cream to the value of R690 to one reader.
Chocolate biscuits … and a luxury breakaway
This month Cadbury is giving away a dozen overnight travel bags, crammed with Cadbury biscuit hampers and … woo hoo … for one extra-lucky reader, a R25 000 travel voucher so she gets to select her very own breakaway. Plus the winner will receive a pair of American Tourister Bon Air suitcases, worth R3 398.
is a national brand of premium free magazines available in centres across the country.
to see other Get It magazines in the network.