Bags for Africa!
What made you decide to go into the business of creating handbags and accessories?
Handbags (and shoes) have always been a great passion of mine. I find it very difficult to pass one by without buying it. I have a dream board that I pin photos on – helping me see the things I like and admire, and, honestly, want to own. I never dreamed that I would be designing them someday though … this is definitely a dream come true for me.
When did you start?
In 2015. I started manufacturing for two international brands, and then last year started designing my own range.
What would you say was your biggest 'rookie' mistake when starting out?
Probably thinking that making a quality handbag would be as simple as taking my design, cutting out the leather and completing it in a flash. Quality bags are constructed. They must be carefully designed and tested. It's pretty complex.
What was your biggest fear when starting this business?
I feared customers would not like my designs and materials. I often asked myself, 'Will someone use this?'
Why specifically leather?
Our factory specialises in leather for the export brand we manufacture; the versatility of leather; the range of hides available; and the lasting qualities of leather. And, no matter how good imported PLU bags are, women everywhere still want a leather bag.
Where is your leather from? And what leather is it?
We use mostly South African leather, a by-product of the food industry. Every now and again we use a little Italian leather, and some of the metallics from Brazil. Everything, of course, must pass our quality requirements.
What inspires your work?
Practical fashion; how women access and organise their bags. How they match them to their outfits and occasions. My mind is always working, observing. I'm at my most creative in the evenings. I can easily visualise something new.
What work were you doing prior to making handbags?
I worked for my father at the Creative Displays Group. We supplied display equipment to the Edcon Group. This has given me a solid background in merchandising.
How long does it take to make a bag?
It can take anything from two hours to a day and a half if one person is working on it. We start off with a pattern, which is key to the bag, and that can take a while. Once I see the pattern, I can see if the size and shape are correct, then we go to the sampling stage. So the first handbag normally takes the longest – until we are on the right track. Once we have the sample right, we can go into production. I currently have eight staff members, however I am very hands-on throughout the process.
Do you have a personal favourite from your current collection?
I love them all, but if I had to choose, it would be a Melina clutch feather for the evening, a crossover for everyday use and the back-pack for weekends. I can't help myself, I change my handbags.
Your bags were formerly named Indie Rose – why the name change?
Putting my name on the bags at first seemed a bit too personal. Perhaps it was my fear of failing. Indie Rose didn't seem to work for our customers but when I used Cathy Bouwer, people began to ask whether that was the exclusive range, and said they'd heard the name. I felt it was the right time to step into my own name and be confident. Also, Marc Bouwer, the fashion designer who lives in New York, is my brother-in-law, so I guess I felt the name would work. And I have my sister-in-law Nina Bouwer working with me, so the Bouwer name it is!
Which handbag trends are you following and which is your favourite?
I am not following any trends as the designs are mine. And if it works for me, I think it will work for other women. Clutch bags are a favourite and very 'in' for celebrities, and I love them. So we work with many variations in size, materials and colours. Right now I am in love with my silver leather Melina, which I use in three sizes.
What are some challenges you face?
The supply chain of materials, such as my hardware. Each item looks different, so the supply is essential. Also, none of our handbags are machine-made, so lots of loving hands make each bag.
What's next for the brand?
We would like to get the brand into as many retail stores as possible, countrywide, and internationally. We also have a fabric range coming out soon – it's a fun and funky range that I am very excited about.
What is your ultimate goal?
To see many happy women carrying Cathy Bouwer bags. I hope they love them so much that they start collecting.
In short with Cathy:
Cathy Bouwer is … a woman moulded by her many life experiences. As hard as many were, she is content with who and where she is.
You have four children … Yes. They're aged 19, 16, 10 and 6 – three sons and one daughter, in that order.
My talent besides creating accessories is … raising my family as a single mom.
The reason I'm so passionate about accessories … they finish off any outfit and make a statement about who you are.
When I'm stressed I … don't sleep.
The best advice I ever got … My father told me, 'Always have a good friend that you can trust, to talk to, so it doesn't eat you up inside'.
The last thing I Googled was … Perseus, the yacht my son is working on.
If my days had one extra hour I'd ... need many more hours.
On a typical Sunday night I … jump into my track suit and watch a movie on Netflix.
I'm dying to splurge on … a vacation overseas.
The last book I read was … 50 Shades.
I'm happiest when … I am redecorating my house, or cleaning cupboards.
My guilty pleasure is … cappuccinos.
Get her bags at Have and To Hold situated at the The Verandah Bistro or at Madelaine's Clothing at Ana Paula's Coffee Shop or like them on Facebook Cathy Bouwer Bags.
WIN!! Win an exquisite rose gold Melina clutch made from rose gold Nguni leather (27x21cm), with a shoulder strap to the value of R1 750. To enter, click here.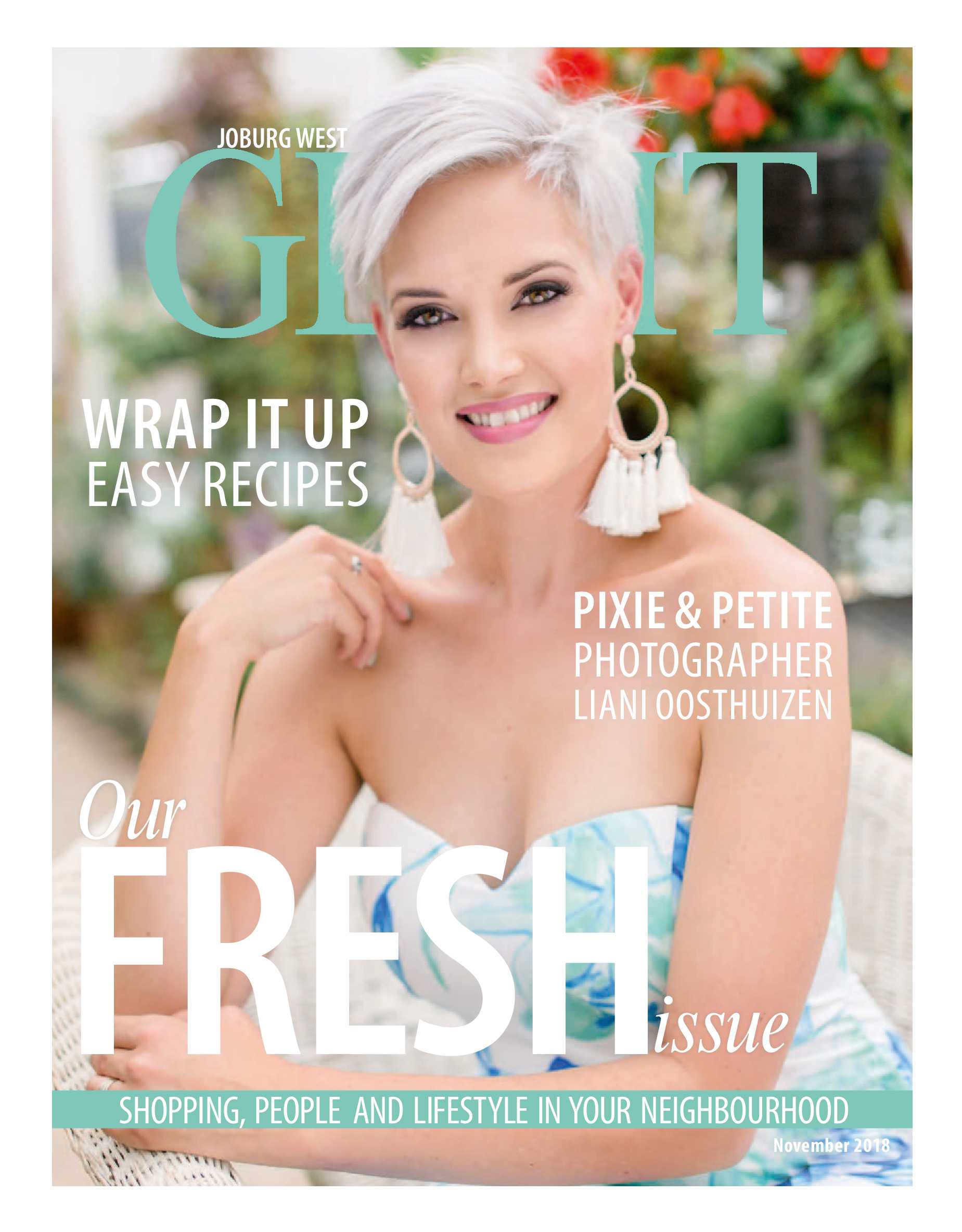 is a national brand of premium free magazines available in centres across the country.
to see other Get It magazines in the network.