Vegan, Vegetarian, Pescatarian – Come Dine with Me South Africa has it all
The contestants on the latest season of BBC's Come Dine With Me South Africa were faced with another style Pescatarian – for those not in the know that's essentially a diet choice that includes fish but no meat.
For episode 4 contestant, sports director, Saranne Hudson, her Pescatarian tastes became a hot topic forcing the other contestants to adapt their menus and, in some instances, their views. In subsequent episodes when fish was on the menu, contestants were often grilled about whether the fish they served was listed on the Southern African Sustainable Seafood Initiative (SASSI) red list and those that weren't sure had a lot of explaining to do!
With over 312 million kg of seafood consumed each year, of which 50% is sourced from our local waters, it's important to recognise how sustainable fishing can help save our oceans. This topic was covered extensively in BBC Earths, Blue Planet II an exquisite look at ocean life, sharing the astonishing discoveries that have been made over the last few years.
For those who want to try their hand at a Pescatarian green list fish friendly dish – why not recreate Saranne's Kingklip with Peanut, Chilli and Coconut crusting accompanied by a plum ginger sauce (recipe below). And while your guests are blown away by your menu prowess keep the critics at bay with SASSI's handy app that allows you to check the sustainability of your seafood choice in real time.
If you have a leaning towards vegetarian cooking then episode 9's Nadine Naidoo suggests trying out some of her favourite tasty dishes such as potato or bean curry, ratatouille, vegetarian lasagne and cheese onion pies with shortcrust pastry. For some simple vegetarian recipe, inspiration see below for Nadine's quick and easy tips.
For more delicious recipe ideas and entertaining tips watch the series repeat of Come Dine with Me South Africa, on BBC LIFESTYLE (DSTV channel 174), Tuesdays at 9pm.
Follow BBC Lifestyle on https://www.bbcsouthafrica.com/channels/lifestyle/ @BBCLifestyleSA on Facebook and Instagram. 

RECIPE INSPIRATION:
Kingklip with Peanut, Chilli and Coconut crusting – Serves 4

Ingredients:
6 x Kingklip filets (200g)
½ cup flour for dusting
1 teaspoon salt
1 teaspoon black pepper
Oil for deep frying
Method:
Dry fish with paper towel, mix spices and flour together in plastic bag.
Toss fish in spices until well coated, shake off excess.
Brush well with melted butter and lemon juice – just enough to coat and bake at 180C till cooked.
CRUST:
1 cup peanuts coarsely crushed
1 tablespoon brown sugar
6 tablespoons of shredded coconut
½ teaspoon of minced chilli
½ teaspoon garlic crushed
1 teaspoon ginger crushed
3 tablespoon olive oil
Mix all ingredients together, except oil, and pan fry till golden brown.  Set aside.
PLUM GINGER SAUCE:
½ cup plum jam with 1 teaspoon chilli
2 teaspoon lemon rind
2 tablespoons grated ginger
2 tablespoons coriander chopped
160ml apple cider
1 tablespoon Marmite
½ cup lemon juice
½ teaspoon crushed garlic
4 tablespoons dark brown sugar
Combine all the ingredients, except the herbs, bring to the boil and simmer for eight minutes until sauce slightly thickens and reduces (heat up before serving).
QUICK VEGETARIAN DISHES:
Spicy Rice:
2 cups rice
1 punnet mushrooms
1 punnet baby marrows
1 onion
4 cloves of garlic
100g butter
Spice for rice
Method – Prepare rice. In a separate pot fry onion in butter until soft. Add garlic, mushrooms, baby marrows and cook until soft. Add rice and sprinkle with spice for rice. Enjoy with your favourite curry or as is.
Lentil Soup:
2 cups lentils
2 cups coarsely cut carrots
2 cups coarsely cut celery
1 can whole tomatoes in tomato sauce
1 onion
2 spoons of garlic
3 cups of vegetable stock
Method – Fry onions in some oil. Add carrots, garlic, celery to combine with onions. Add the can of tomatoes, lentils and vegetable stock. Cook for about 40 minutes until lentils are soft and serve.
Vegetarian Stir Fry:
1 tablespoon of sesame oil
2 tablespoons of garlic
1 Head of broccoli
1 head of cauliflower
Half cabbage
1 punnet of cut mushrooms
1 packet of fine green beans
1 bunch of spinach
Soy sauce
2 tablespoons of siracha
1 handful of cashews
3 cakes of egg noodles
Method – Cut all veggies and combine. In a hot wok add garlic followed quickly by the veggies. Add the soy and sriracha. Stir fry veggies till crisp. In a separate pot boil water, add egg noodles and cook for 5 minutes. Remove from water and add content straight into wok – combining all ingredients, enjoy steaming hot.
Mushroom Burgers:

Burger Buns
1 punnet medium size mushroom
1 head of lettuce
3 tomatoes
1 cucumber
Method – Fry mushrooms – place on bun with lettuce, tomato and cucumber. Enjoy your burger.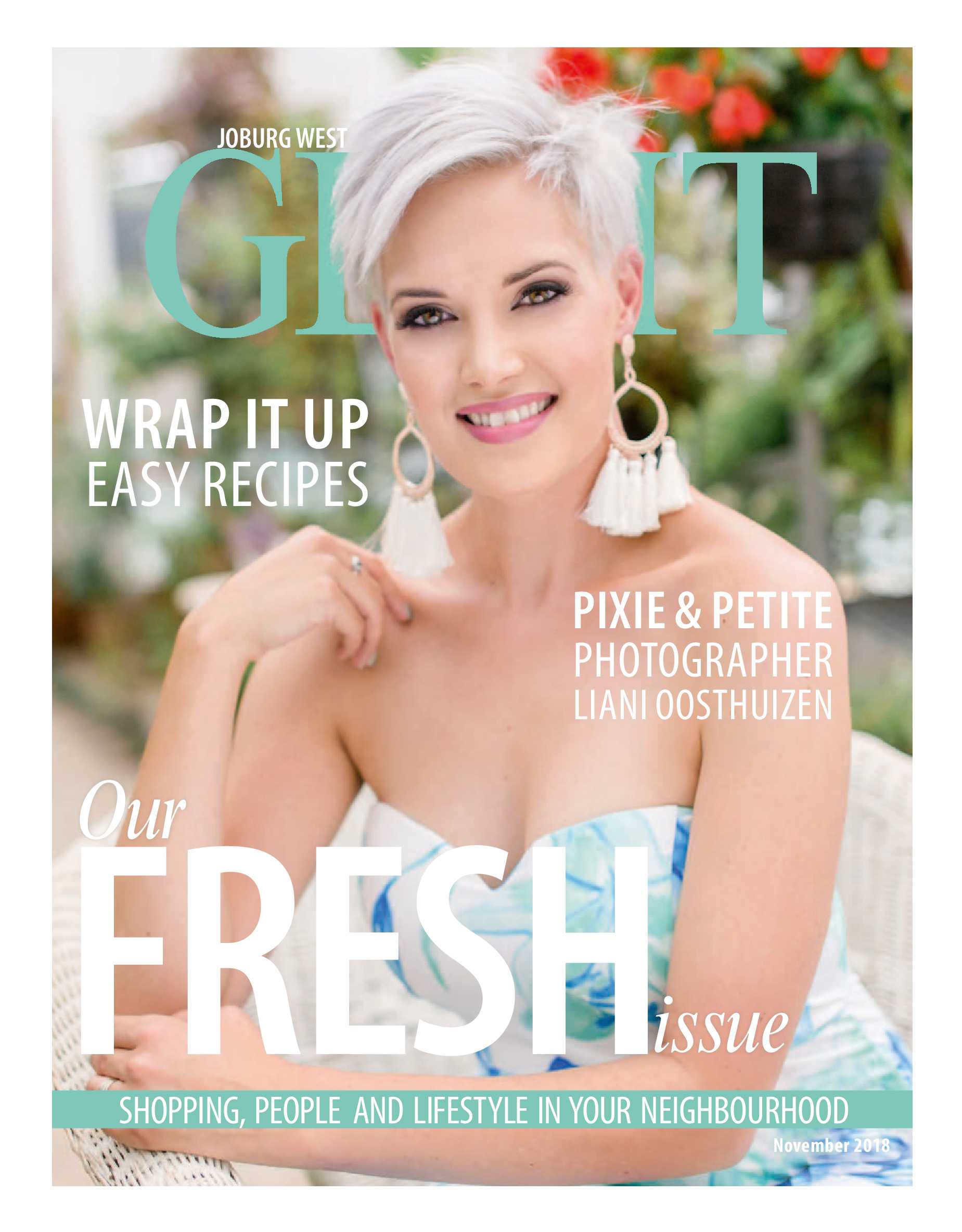 Going down!
Win an exciting family getaway worth more than R22 000!
Summer spoil
We're giving you a chance to shine all through summer by winning an ICE watch!
Win with M&M's and Skittles this Halloween
We've partnered with M&M's and Skittles to give away two hampers consisting of M&M's, Skittles and movie vouchers valued at R650.
is a national brand of premium free magazines available in centres across the country.
to see other Get It magazines in the network.