Illuminating decor tips from lighting experts
As a way to switch audiences on to the exciting installation planned for the exhibition, Eli Kalmi, owner of K. Light Import, has provided some enlightening tips for décor and design.
Get to know your lighting types
"Regardless of the trend, there are three basic types of lighting that will feature in the home – ambient, task and accent lighting," explained Kalmi. "It's important to determine which lighting you need first, before considering the various options."
1. Ambient (or general) lighting provides an area with overall illumination, radiating a comfortable level of brightness without glare, allowing you to see clearly and walk about safely. It can be achieved using chandeliers, ceiling or wall-mounted fittings, as well as recessed or track lights. Having a central source of ambient light in all rooms is fundamental to a good lighting plan.
2. Task lighting helps you perform specific tasks such as reading and grooming or preparing and cooking food. This is offered through recessed and track lighting; pendant lighting; under-cabinet lighting; as well as by free-standing floor and desk lamps. In the kitchen,, the light over your work area is most important and the best options are pendant, or cluster of pendants, hanging above an island, counter or table. The pendant is best-fixed overhead so as to avoid any blockage of light.
3. Accent lighting adds focus to a specific area or point in a room. It is used to draw the eye to houseplants, paintings, sculptures, or any other decorative object. It can also be used to highlight the texture of a brick or stone wall, as well as landscaping elements such as at the base of a large tree.  Accent lighting is usually provided by recessed, spot and track lighting or wall-mounted picture lights.
The best choice for bathroom lighting
Correct lighting throughout the home is optimal, but the one room where homeowners often get the lighting incorrect is the bathroom. There are a few different types of light which can be used to enhance the bathroom atmosphere.
Natural light is always the preferred option, but the addition of different types of light fittings can also play an important role in the outcome of the appearance and the feel of a bathroom. Always remember to ensure your fittings are moisture proof.
Task lighting is important near the mirror as this is needed for up-close functions such as applying make-up and shaving. Avoid adding a light to the ceiling above a mirror, including recessed ceiling lights, as this light throws the light on your forehead and nose, but shadows your full reflection. Rather use a pair of sconces mounted at eye level on either side of the mirror, or on the wall above the mirror, to provide a shadow-less illumination.
To learn more lighting tips, and discuss the best lighting plan for your home with the experts, visit the Lighting Elements – brought to you by K.Light featuring at Decorex Joburg. In addition to this stunning installation, there are a number of exciting features to experience, including:
·   Rhythm Eatery + Bar by Seatworks
·   She Shed Project
·   Design and Textile Elements
·   Natural Elements – brought to you by Neolith
·   The Tasting Room Wine Bar furnished by Yard Seventeen
·   #withlovefromdecorex Feature brought to you by @home
·   EGO Garden of the Future, brought to you by Smith Power Equipment
·  The ISCA Bathroom Trends Project
·   Plascon Concept Stand and Mono Colour Café
·   Win-a-Kitchen Competition by Curves & Bevels
·   Design House Brought to You by Builders
·   SA Craft Collective
·   The Coffee Cup by Illy
·   @home Trend Home presented by Decorex
·   Terrazzo Diner + Bar
·   Thru the Chair Project by Inscape Design College
Get a taste of all this #rhythmoflife action taking place at the 25th edition of Decorex Joburg. Visitors will have access to all the exhibition features as well as the collocated exhibitions – the International Sourcing Fair and 100% Design South Africa. Decorex Joburg has further enhanced the visitor experience with the introduction of Necta, a mobile app that consolidates all event information including exhibitor details, specials, and competitions. Download the Necta app now, available on all Android or iOS devices, to discover all the products and services on offer at the exhibition.
DECOREX JOBURG
8 – 12 August 2018
10am – 6pm daily
Gallagher Convention Centre
Public holiday: Thursday 9 August
Trade-focused days: 8 and 10 August
Ticket Prices:      Adults – R 120
                           Student/Pensioners – R 100
                           Kids U12 – R20
                           Trade – R 100
                           Exhibitor – R 100
For more information, email decorexinfo@reedexpoafrica.co.za
Visit: www.decorex.co.za  
(Images credit: K. Light)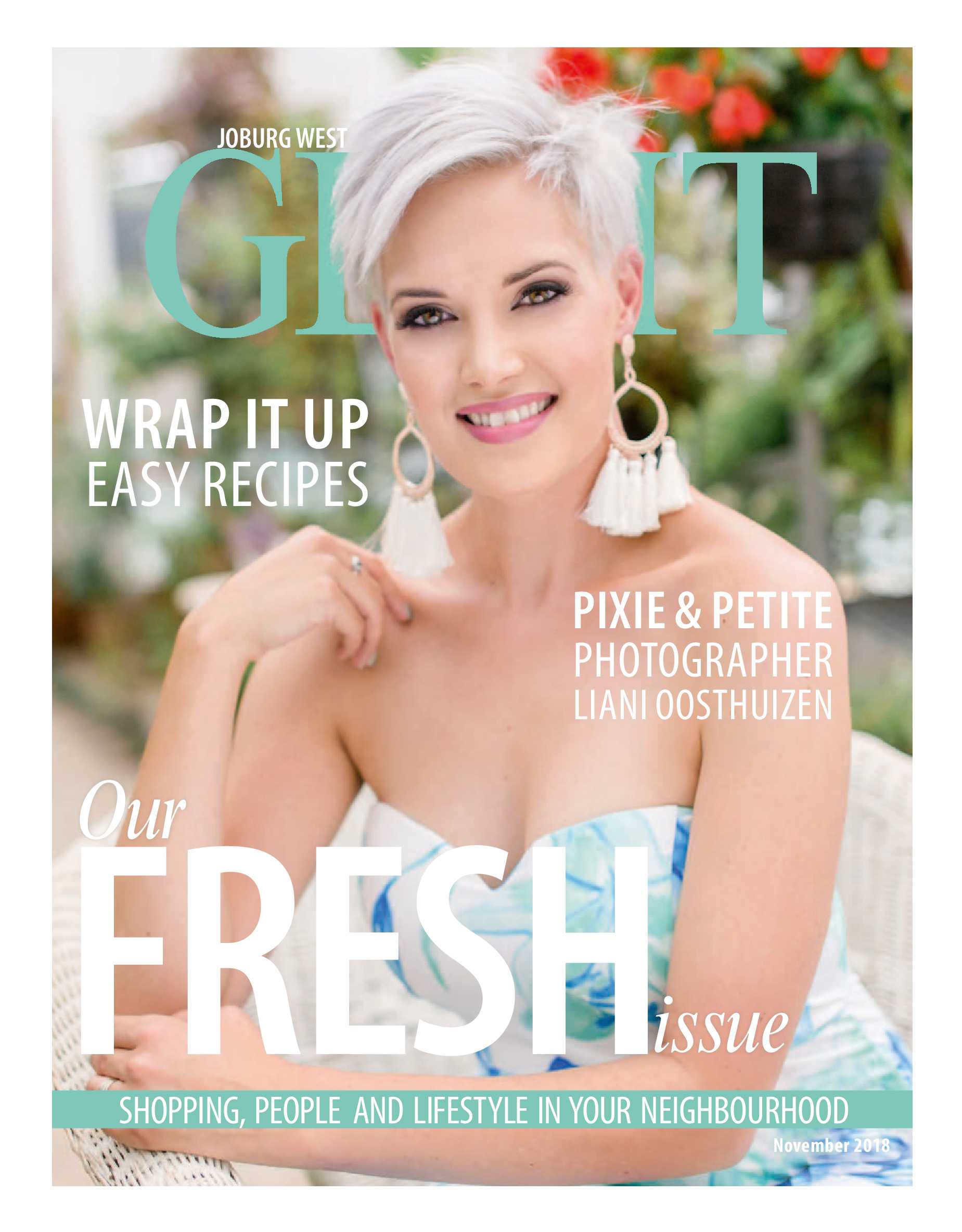 Going down!
Win an exciting family getaway worth more than R22 000!
Summer spoil
We're giving you a chance to shine all through summer by winning an ICE watch!
Win with M&M's and Skittles this Halloween
We've partnered with M&M's and Skittles to give away two hampers consisting of M&M's, Skittles and movie vouchers valued at R650.
is a national brand of premium free magazines available in centres across the country.
to see other Get It magazines in the network.