Get your skin wedding-ready with Lamelle
This might mean that it will become dryer, or oilier. You might become more sensitive to products or your skin could break out in pimples. Add to this the stress of the change in your routine. You can be sure you will not be eating properly so as to fit into your dress – and not sleeping because you are up all hours preparing table decorations, seating plans and getting ahead of your office duties so you can take leave for your honeymoon. This is before considering the fact that you are not likely to be drinking enough water and there is a good chance that your alcohol intake has gone up – either attributable to all the pre-wedding celebrations or to cope with your stress or both.
In most cases this combination of factors can be a recipe for a skin disaster and the treatment needs an integrated approach to be successful.
Start with the basics because the countdown of a month is not that long:
Get enough sleep – eight hours a night – and make sure it's good quality sleep.
Eat at least one healthy, vegetable filled meal a day or drink a veggie smoothie. Don't stop taking your supplements, especially good anti-oxidants like Ovelle D3.
Drink plenty of water. Follow each alcoholic drink with a glass of water or sparkling water with a lemon slice and be sure to drink lots of water to re-hydrate the next day.
Use your broad spectrum sunscreen daily.
DO's
The odd breakout:
Congestion, breakouts and pimply skin may also be exacerbated by the stress that you are experiencing. Make sure you keep a spot treatment with you at all times to beat those stubborn spots, Clarity Active Control, from Lamelle, is the perfect spot treatment to combat pimples and reduce scarring. Four weeks before your wedding date book and a Beta Plus peel.

This very light, lipid soluble peel penetrates the pores and will remove congestion without discomfort as the peel does the work for you. If you suffer from active breakouts, this treatment can be repeated two weeks later. Do not, however, do it closer to your wedding day. Your skin needs to have recovered fully and this might need 14 days.
Exfoliate:
If you have never before used an exfoliator, now is the time to begin in earnest.  What you want to do is to remove excess dry skin so opt for non-abrasive exfoliators. This will ensure glowing dewy skin for your make-up artist to use as her canvas. Cathepzyme, from Lamelle, is used every second or third day. This enzymatic exfoliator contains ingredients that are naturally found in skin. It's gentle enough not to cause any downtime but is effective enough to smooth out that beautiful canvas ready for your wedding make up. You could even use it the morning of your wedding day.
Fix dry skin:
If your skin is suffering from dryness, which might be exacerbated by the stress associated with your big day, you still have enough time to fix it a month before your wedding day. The Lamelle Serra range is designed to fix the lipids in your skin without making skin oily. Combine the daily treatment with the Corrective Hydrating HA plus serum and the odd Hydrating mask for plump and well hydrated skin.
Photo aged skin:
Lamelle has a newly formulated peel treatment that works from the bottom up and from the top down. This peel is called the Retistore peel and is a combination of a Beta Hydroxy hybrid and Retinoid based layers. If your skin has a few lines and rough texture your will do well with this treatment – four weeks prior to your wedding date. The first week you will experience a light flaking. This is light enough for you to continue to wear make-up so no funny stares at your bachelorette. A week later your skin will feel plumped and hydrated and this improvement will continue for another two weeks. Combine this with the enzymatic exfoliation to maintain the results for as long as possible. You will look like you have had a holiday when you leave for honeymoon.
DON'T
Do not change your products range:
With a month before your wedding you can add new products to add punch or treat specific challenges but don't change your products at this point. If you are planning to change your skin care range do this more than three months prior to your wedding.

Do not change your hormones:
Changing your contraceptive can cause breakouts and also induce pigmentation irregularities which might be difficult to resolve within a month. (Your reproductive status is more important than your skin though, but do try to plan it and if you must – then do so three months before your wedding.)
Do not start a new skin regime with treatments:
Starting a peel or treatment regime within a month of your wedding is also not a good idea. Adding al light peel or doing one facial to boost results is not bad idea but always keep it a week or two away from your wedding date. Your skin might respond negatively to a treatment, especially if your skin is not familiar with the ingredients. Your skin therapist will need time to fix this.
For further information on prepping your skin ahead of your wedding day – visit www.lamelle.co.za or find us on Facebook, and Instagram.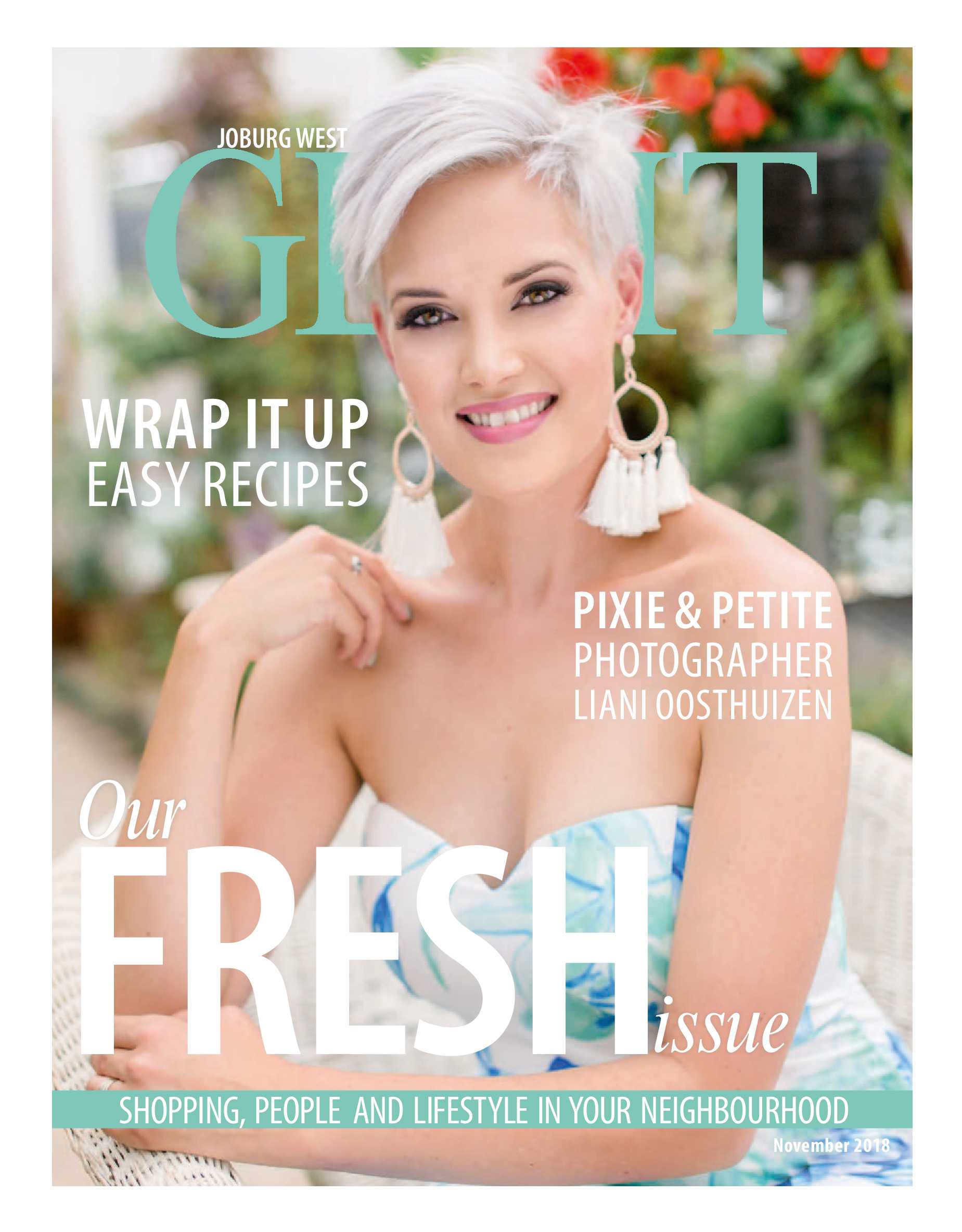 Going down!
Win an exciting family getaway worth more than R22 000!
Summer spoil
We're giving you a chance to shine all through summer by winning an ICE watch!
Win with M&M's and Skittles this Halloween
We've partnered with M&M's and Skittles to give away two hampers consisting of M&M's, Skittles and movie vouchers valued at R650.
is a national brand of premium free magazines available in centres across the country.
to see other Get It magazines in the network.