Get that summer glow
Designed and created by two mums in Australia who wanted to combine tanning and skin-nourishing ingredients to boost their skin confidence and make them feel fantastic about themselves at the same time, SkinnyTan was made by real people for real people.
It is a uniquely formulated self-tanning brand which has overcome all historical barriers and delivers a natural looking, streak free and beautifully smelling tan every time. SkinnyTan utilises a naturally derived tanning agent and lots of moisturising ingredients to deliver the ultimate flawless colour every time.
WHAT IS SO SPECIAL ABOUT SKINNYTAN?
SkinnyTan is a vegan-friendly, cruelty-free tanning range which utilises up to 99% naturally derived ingredients to deliver a flawless, streaks free, natural coloured, coconut smelling tan every time. Packed with naturally moisturising ingredients, SkinnyTan has overcome the barriers of the tanners of old to deliver a result so flawless and easy to achieve anyone can do it.
SkinnyTan utilises the power of naturally derived ingredients to deliver a beautiful naturally coloured tan every time. Packed with Aloe Vera, nut oils and a naturally derived tanning agent, the developed colour works with your skin to adapt. Always streak free and smelling of our classic coconut and vanilla scent, no one will know your tan isn't real.
JUST SOME OF WHAT THEY HAVE TO OFFER …
7 DAY TANNER
R299.95 – Available in Natural or Dark.
A beautiful, natural looking tanning cream. This Skinny Tan best seller is easy to use and applies with a guide colour to give an instant glow (also helps you see where you've applied the cream and where you've missed!).
The subtle shade of bronze develops over 6-8 hours and the guide colour washes off to reveal a streak-free tan that is guaranteed to complement every skin tone.
TAN & TONE OIL
R399.95
…is the natural, hydrating, quick and easy way to a streak-free tan that looks so natural no-one will ever know you are faking it. No orange, no streaking and no skin drying chemicals.
SkinnyTan™ Tan & Tone Oil applies smoothly in seconds with a silky finish and an instant bronze glow that then develops to a long lasting natural colour.
MOUSSE
R399.95 -Available in Natural or Dark.
SkinnyTan™ Mousse combines not one but two green based certified natural tanning agents plus organic coconut for a delicious scent, organic Aloe Vera
to help moisturise and of course the most popular cellulite active caffeine from naturally sourced Guarana Berries. SkinnyTan™ Mousse applies so easily sinking all the SkinnyTan™ goodness into your skin in a light fluffy mousse formula with a guide colour for amazing results. A longer lasting tan develops in just hours to a deeper natural looking tan! Suitable for face and body.
GRADUAL TANNER
R249.95
A beautiful white body buttercream with lower levels of a natural tanning active so you can layer up each day until you reach the perfect depth of tan. Combined with the smoothing oils and skin conditioning Guarana Berries.
PRE-TAN PRIMER
R179.95
The perfect way to prep your skin before you tan. Remove any dry or dead skin cells with this crushed walnut shell primer. Help achieve a perfect finish to your tan.
* Note you should always prime a few hours before you tan, not immediately before.
AFTERGLOW  GLOSS
R199.95
A beautiful sophisticated hydrating and moisturising gloss to create that Red Carpet looks with no gimmicky glitter whilst extending the life of your tan.
INSTANT TANNER
R179.95
The perfect body makeup for those who want to appear bronzed, NOW! Apply in seconds for an instant tan and wash off after your night out. This product contains no active tanners so it will not give you a lasting tan and should be used like makeup suitable for both face and body. Zero commitment, zero fuss, maximum effect! The perfect product for dazzling and even ethnic skin types.
EXFOLIATING MITT & DUAL TANNING MITT
R149.95 & R129.95 respectively!
DUAL: A luxury true velvet double sided super soft tanning mitt that will help you achieve an even and streak-free tan. You can easily wash it in warm water or machine to reuse. It will also protect your hands against those nasty stains!
EXFOLIATING: Perfect Tanning starts with Perfect Skin. Use the orange side of this dual mitt for gentle exfoliation to remove dead, dull skin cells and create a smooth surface to apply tan onto. Use the orange side for pro-level dermabrasion tough enough to remove excess tanning from palms, ankles, knees or elbows.
T I P # 1
EXFOLIATE  FIRST
The better your canvas is to start with – the better your tan will be! That's why prepping your skin first is so important. Use SkinnyTanTM Pre- Tan Primer, a luxurious scrub that will help remove dull, dead and older skin cells. This creates a smoother surface to apply tanner to and because the new cells won't shed so fast your tan will last longer. Prep the skin at least a few hours before applying a tanner.
T I P # 2
LOOK FOR MORE NATURAL INGREDIENTS
The ordinary chemical DHA in most self-tanners can sometimes be drying to the skin and have an over-powering fake tan smell. At SkinnyTanTM we have processed which reduces the "fake tan smell". Instead, our products are scented with delicious coconut due to the organic coconut oil enriched in the formulations.
T I P # 3
PROLONG YOUR COLOUR
To make sure your tan lasts as long as possible, you need to keep the skin hydrated. Drink lots of water and apply the hydrating SkinnyTanTM After Glow Gloss daily, to keep skin nourished and moisturised.
Facebook:   skinnytansa       Twitter:  @SkinnyTanSA      Instagram:  skinnytan_sa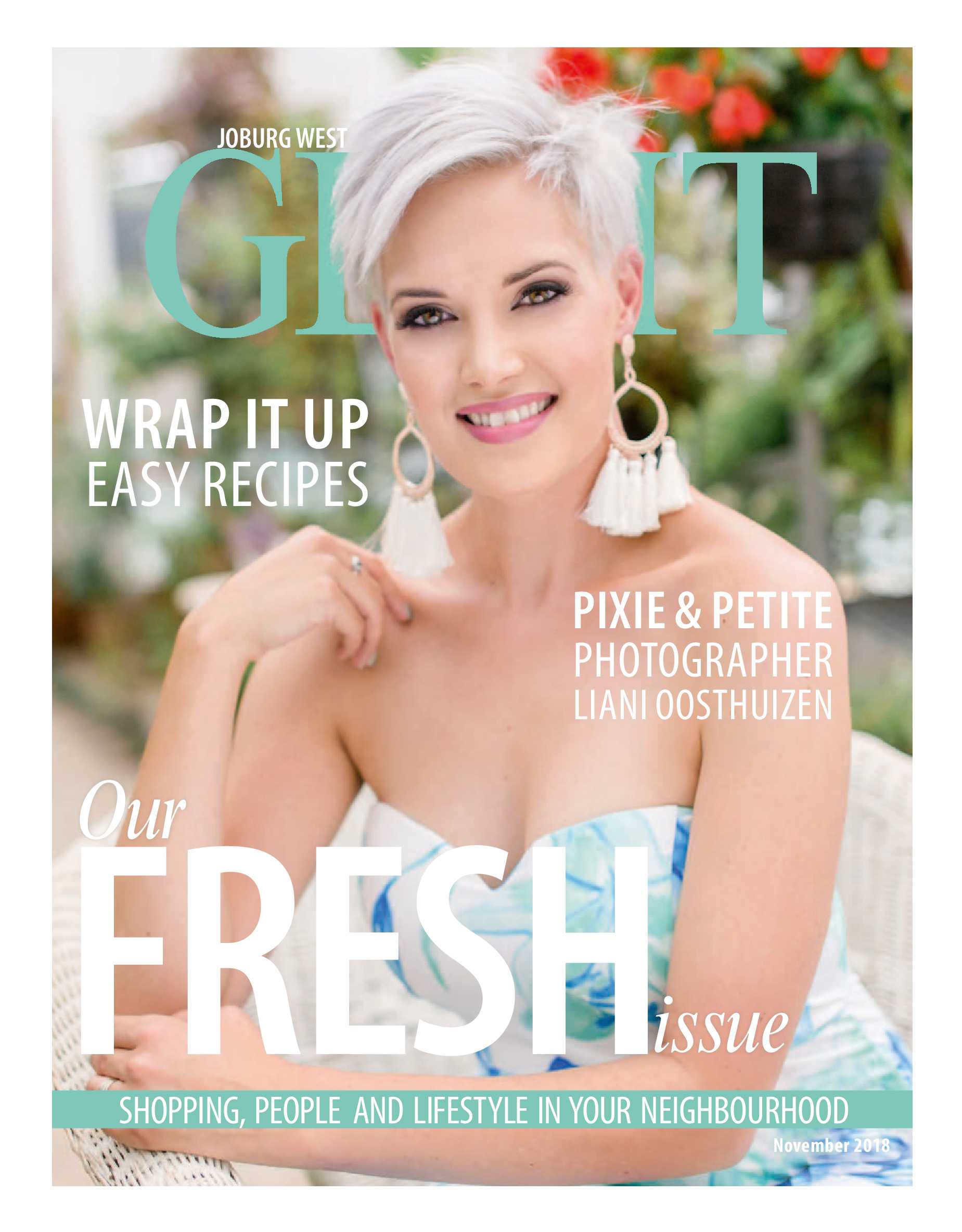 Going down!
Win an exciting family getaway worth more than R22 000!
Summer spoil
We're giving you a chance to shine all through summer by winning an ICE watch!
Win with M&M's and Skittles this Halloween
We've partnered with M&M's and Skittles to give away two hampers consisting of M&M's, Skittles and movie vouchers valued at R650.
is a national brand of premium free magazines available in centres across the country.
to see other Get It magazines in the network.