Life ONLINE
It's 10am, and while most of us are frantically hustling through our working day, Jessica van Heerden is most likely still in her pyjamas – she enjoys sleeping in. She's not ill, nor is she in the privileged position of not having to work (yet). What she's having for breakfast, what she will be wearing and exactly how she does her make-up will soon be up for the world to see …
She's part of a new kind of Hollywood: YouTube! Along with vlogging (video blogging) and creating beauty tutorials for her weekly uploads, Jessica also owns a marketing and promotions company. Seems her BComm marketing management degree has come in handy – both in her company and with her channel. Did we mention she's only 25? But primarily, she's a YouTuber, or 'a social media influencer' as the young ones might say.
'I grew up with a passion for beauty and believe I've always had a natural gift or ability to do hair and make-up. Since I was always being asked how I do my make-up or what hair and skincare products I use, I decided to create videos on YouTube.'
Although kicking off more than three years ago, she has only been posting consistently for the past year. Starting off with make-up tutorials and a hair tutorial here and there, her channel, Jessica van Heerden, has grown to 24 552 subscribers and 2 668 690 video views.
About 40 per cent of her following consists of South Africans, with the rest made up by followers from the States, UK, Germany, Australia and the Netherlands. Certainly a decent following, considering YouTube is still in a relatively juvenile phase in South African marketing.
Worldwide however, advertisers are estimated to pay over US $5 billion a year to various YouTube creators and influencers. This sees many YouTubers earning eight-figure salaries from their channel's advertising revenue and sponsored videos.
'My channel focuses on the total package of being a woman – having a positive mind-set, beautiful skin, a healthy body, learning about hair, make-up and fashion, and sharing my everyday life, plus achieving my best aesthetic with my vlogs. I've always loved watching other people's vlogs, and sharing my life with my followers is something I enjoy just as much as creating tutorials.'
But before everyone starts typing their resignation letters to start a YouTube channel, it's important to know that it really isn't as simple as it sounds. Despite editing that takes forever, and the constant battle of coming up with new, competitive content while still remaining loyal to yourself and followers, YouTube is also a fast-growing platform – meaning more people are doing the same as you, so it really does take some serious business sense and thought.
You also don't earn money right off the bat – there are many factors involved before you are able to generate an income.
'I love that YouTube has given people from all over the world a platform to connect with one another. I find myself travelling the world without leaving the country, learning without signing up for a course and getting to know people I've never met in person.'
Jessica said she believes maintaining relevance requires listening to your audience and staying on top of your videos that do well and creating more of them. Staying consistent and interacting with your subscribers is also very important.
'Aesthetically pleasing videos are my absolute favourite! What I like to watch depends entirely on my mood – if I lack motivation, I love watching Sam Ozkural. If I want to watch beautiful travel, lifestyle and beauty videos, I watch Annie Jaffrey, but in general, nothing beats a good make-up tutorial, vlog or clothing haul in my opinion.'
Jessica grew up in Krugersdorp and later moved to Roodepoort. As a young teen her love for the beauty world saw her compete in pageants, and was crowned Miss Roodepoort. But don't let her exquisite appearance fool you, this girly girl grew up with three brothers, so playing rough and getting dirty were very much a part of her childhood – only, she did it wearing pink!
As her followers and subscribers will know, she's been with her boyfriend Bren (Brendon) for the past seven years, but unlike the very confident Jess, being in front of the camera certainly isn't his comfort zone. 'He supports my passion, but he's more of a private person.
'Although it's 2018 and we have things like Snapchat and Instagram stories, people find filming yourself very odd. I always get stared at in public or asked 'Why are you filming that?' or 'What are you filming this for?' Thankfully, living with a camera in my face seems pretty normal to me now, but in the beginning it did pose some challenges to get used to.
The first make-up tutorial I came across was a Carli Bybel video back in 2014. I became obsessed with watching them and knew from that moment that I wanted to do the same thing. I couldn't find any South African girls following in Carli's footsteps, which motivated me to start right away. In all honesty, starting a YouTube channel really doesn't require much in terms of technology. I began filming with my cellphone. It really is a learning journey as you go along. I am still learning new things daily.
'I believe in working hard and doing what you love, because as soon as you do that, you will find yourself spending less time seeking opportunities and more time responding to opportunities that seek you.'
Instagram: @Jessica_vanheerden
Jessica's channel: Jessica van Heerden
Facts about Jess:
1. I don't drink coffee but I'm obsessed with iced coffee.
2. I cannot stand it when people interrupt my peace and quiet
3. I was born with pitch-black hair – now it's blonde.
4. I cannot swallow Panado tablets.
5. I spend roughly 10 minutes on skincare every night.
6. I love lemons.
7. I wear a size 3 shoe.
8. My favourite season is Winter.
9. I' m only 157cm's tall.
10. I love Thai food.
Text: Chemélle Barnard.
Photographer: Jaco Bothma, www.empirephotography.co.za.
Venue: Garden World.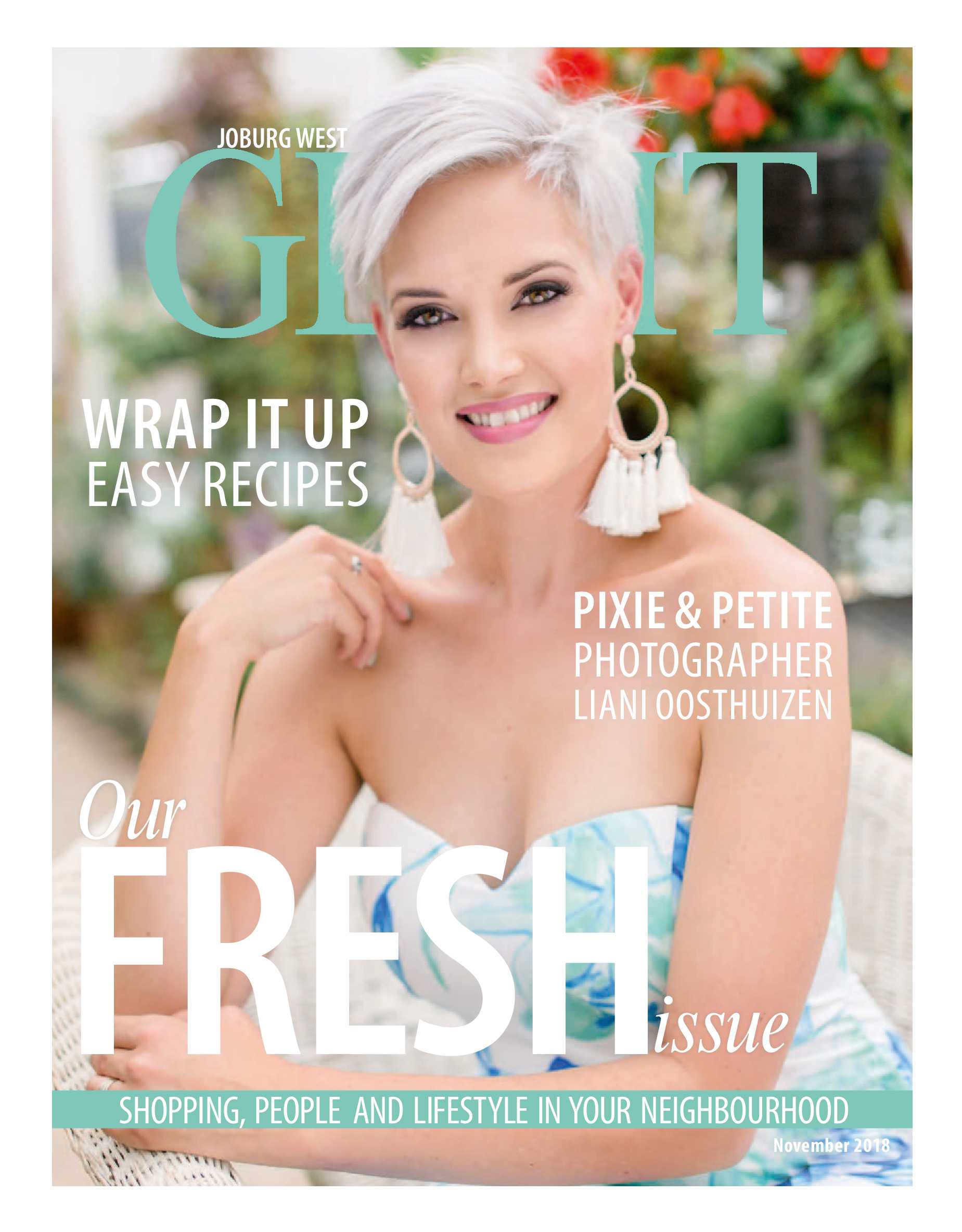 Going down!
Win an exciting family getaway worth more than R22 000!
Summer spoil
We're giving you a chance to shine all through summer by winning an ICE watch!
Win with M&M's and Skittles this Halloween
We've partnered with M&M's and Skittles to give away two hampers consisting of M&M's, Skittles and movie vouchers valued at R650.
is a national brand of premium free magazines available in centres across the country.
to see other Get It magazines in the network.