Art is key
Ballade vir 'n Enkeling was the first feature we ever worked on. This truly set the wheels in motion for us and opened many more doors for other films.
Some of our clients, specifically under the KeyArt division of Fathom Media include Stroomop, Ellen Pakkies, Thys en Trix, Vir Altyd, Vir die Voëls, Uitvlugt, My Father's War, Beurtkrag, Blackie Swart, ADAM, Charlize Berg, Die Heuwels Fantasties, Joshua na die Reën and many others. Fathom Media itself deals primarily with corporate clients and companies.
I started Fathom Media in 2008, at which point we primarily focused on corporates and small businesses. Being a musician myself, I naturally picked up the odd design job here and there. Soon the 'here and there' became more frequent and the artists and projects became bigger and more frequent. This indicated the necessity to specialise, and in 2015 the KeyArt Services division that would focus on providing design and marketing solutions to the local and international entertainment industry was established.
Our involvement in productions can vary immensely. Our skilled team specialises in different fields, from pre-production through to post-production. Our services are tailored to each project. We start with storyboarding, conceptual design, art direction, photography (stills, props and BTS), poster design, marketing material design, and editing. Recently, we edited our first international feature film. This is such an exciting process as we get to walk a long path with the cast, crew and production teams working so hard to bring these amazing films to the public.
I think the biggest challenge for us as creatives is the large amount of travelling required! All of us in the office spend a lot of time inside – in front of our computers. We tend to like it that way. We are geeks, not adventurers! Haha! The film industry does not really allow us to hide behind our desks. This year alone, I have been away from home for more than four months, travelling to desert landscapes in the Northern Cape, humid summer shoots in Europe and snow-capped mountains and 0 degree shoots in the Western Cape. I think these challenges ultimately help us grow as professionals and also help us connect with the projects we work on in a genuinely organic way.
The entertainment industry is not really as glamorous as it might appear to be. Every frame from every film, every note on every album and every pixel on each poster or CD cover has an entire army of creative professionals working day and night in the harshest of conditions with very little sleep to bring the best possible product to the public. For us this is a calling … we love what we do.
It is rather scary to think about our role in the process. In reality, our job (together with the PR and Marketing teams) is to showcase these fantastic films to the public. More people will see our work than will ever get to see the film. This puts a great responsibility on our shoulders.
The entire team loves movies. We watch and re-watch films from all over the world on a daily basis. We see first-hand what a big impact artwork has in our decision-making process while selecting the films we spend our time on, so we discuss international trends in the office all the time. Inspiration is all around us, but social media trends definitely play a big part. It helps to keep a finger on the pulse of the online media culture.
The ultimate goal for KeyArt is for our local productions to continue standing tall and proud alongside big international productions. I would like for us to be part of that journey for as long as possible.
The current team consists of five creatives working together in a collaborative capacity. I have always deemed it necessary for us all to be capable of doing everything in the workflow, and that includes things like design, photography, videography, editing, grading and a whole bunch of skills beyond that … but we do have some specialists in their fields. The team consists of Israel, one of our head designers who is also a fantastic concept artist and illustrator; Ivann, our Key Art magician; Wihan, who has been walking this path alongside me for the longest time and pretty much travels everywhere with me as our primary photographer/videographer. and Richard, our youngest addition, who is our logistics coordinator.
I enjoy the design process the most! There is nothing more rewarding than taking a simple photograph and sculpting it into a piece of art that will ultimately be showcased everywhere. We see our work in malls, magazines, book stores, vehicle branding and billboards. We even spot our work when we travel internationally. That is truly rewarding.
My first love has always been music (writing and singing) – this is what brought me here in the first place – but I also love building furniture and cooking. Any other free time I have I spend watching movies, going to the gym or playing games! I cannot stand being bored. I always need to be busy with something.
My favourite destination in SA to date is George. I have fallen in love with that place! I would love to get our team a little beach house there someday … but that will require a lot of hard work!
Short questions:
What super-power would you like to have? I would love to be able to see into the future –that would come in handy.
What would you buy first if you won the lottery? I would buy that beach house in George!
If you are stuck on an island, what three items would you like to have with you? Earphones, an internet connection and camouflage to hide under in case they find me.
The thing I know the least about is … life: It keeps on surprising me.
The most spontaneous thing I've ever done … Moved to London on a whim.
When I think back … I would not change a single thing in my life.
Life is good when you are able to … laugh.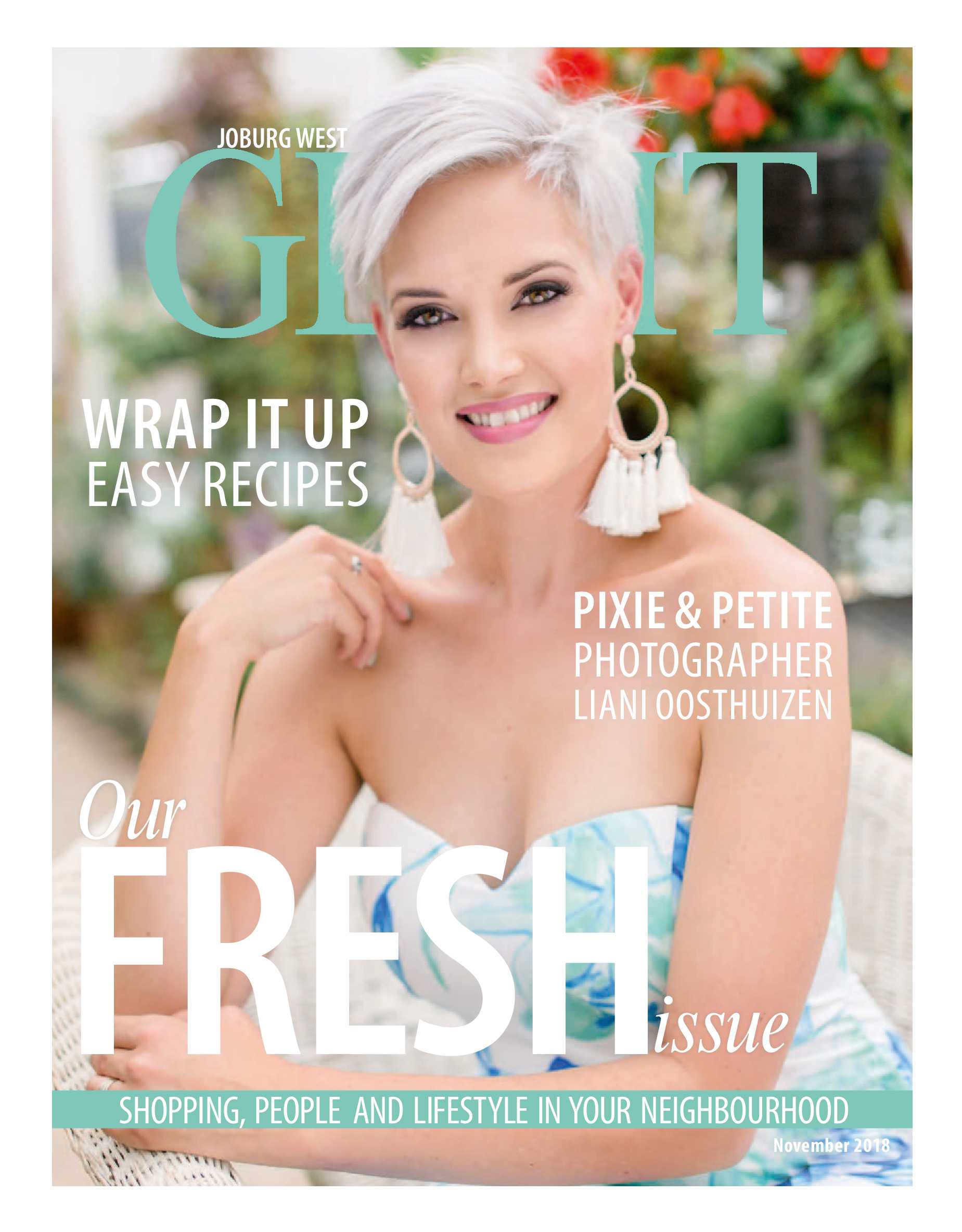 Going down!
Win an exciting family getaway worth more than R22 000!
Summer spoil
We're giving you a chance to shine all through summer by winning an ICE watch!
Win with M&M's and Skittles this Halloween
We've partnered with M&M's and Skittles to give away two hampers consisting of M&M's, Skittles and movie vouchers valued at R650.
is a national brand of premium free magazines available in centres across the country.
to see other Get It magazines in the network.