A revolutionary anti-ageing product range
The word 'nourish' means to give your body what it needs to maintain balance. Thus, Nourish was developed to restore and maintain a balance where sun exposure and other dangerous elements that subject the skin to free radical damage have disrupted the skin's normal function. In younger skin, Nourish ensures the maintenance of healthy equilibrium in the skin while inhibiting the ageing process – which really starts at birth. In older skin, Nourish restores balance and actively halts the ageing process, so that correction can take place with other supporting products.
This range employs powerful antioxidants to suppress all free radical activity in the skin, protecting the skin cells, their cell structures and also boosting the skin's immune function. These dynamic antioxidants are combined with powerful DNA-correcting enzymes that have the unique ability to actively seek out and repair recent DNA damage that has been produced by the free radical activity. These key ingredients combine in a pioneering series of products that are ideal for preventing the processes of ageing early on in younger, healthier skins.
This range is formulated to allow you to select those products that are best suited to you and your skin's needs, so you might not use the full range at any one time.
The range consists of:
Nourish Daily Cleanse (150ml tube, foaming cleanser), R260
This copper-coloured, soap-free foaming gel cleanser is one of Lamelle's most popular cleansers. It thoroughly yet gently cleanses the skin and is ideal for men and women of all skin types. It contains anti-inflammatory and antioxidant extracts that are designed to become trapped inside the skin during the cleansing process, from where they start to work on restoring balance in the skin and counteracting the ageing process from within.
Added moisturising ingredients (humectants) prevent the skin becoming dry while using the cleanser, while the added compound allantoin helps keep your skin feeling fresh and revitalised after every wash.
Nourish Multi-Active Sun 30 (70ml tube), R500
Nourish Multi-Active Sun 30 is a non-whitening, non-glossy and non-stick sun protection product that has an SPF of 30 and the added advantage of a very powerful antioxidant called Pycnogenol. This makes it the ideal sunscreen for anyone who is in the sun more often – for example, those who work outdoors, take part in outdoor sport regularly, or generally go outside to meet friends or have lunch often.
Nourish Rescue Repair (100ml tube, cooling gel), R425
Nourish Rescue Repair is a skin cooling and calming product that's used to soothe redness, heat and irritation after sun exposure, with the added function of turning off any free radical activation that was caused by the UV light. The Pycnogenol in this product is at a maximum concentration to also significantly reduce any skin injury that may have been caused by sun exposure as well as laser and IPL treatments. The anti-inflammatory and soothing effects are further enhanced with aloe vera, rice-bran extract and MAP, a form of vitamin C that provides both antioxidant and anti-pigmentation support for the sun-exposed skin.
Anti-burn, calming and soothing, this product significantly decreases healing time after sun exposure.
Nourish Revitalise Cream (50ml tube, cream for day and night), R605

Nourish Revitalise Cream is a medium-weight moisturiser that is designed for dry and combination skins in drier climates during winter. The product contains added emollients that make it slightly richer than Nourish Revitalise Lite. It also combines a very powerful antioxidant with an innovative enzyme that will actively locate and correct any recent DNA damage that has been caused by free radical action during UV exposure.
Nourish Revitalise Eye (15ml airless pump), R605
Nourish Revitalise Eye is the ultimate in anti-ageing and anti-puffiness, designed for the treatment of the eye area. The non-comedogenic base contains ingredients that significantly enhance lymphatic drainage in the eye area. The product also firms and contours the skin for reduced puffiness under the eyes. Added to this, the eye cream contains added anti-inflammatory panthenol to reduce irritation of the skin around the eye.
Nourish Revitalise Lite (50ml tube, light cream for day and night), R500
Nourish Revitalise Lite is a lightweight moisturiser that is designed for treating combination to oily skin types. The cream is rapidly absorbed by the skin due to specially added oils that have a high affinity for those found naturally in the skin. The addition of innovative enzymes that counteract the damage caused by free radical activity in the cell DNA makes this the ultimate age-prevention product. Added soothing plant extracts also calm irritation.
For more information about the Nourish Range and to find your nearest Lamelle Stockist, visit www.lamelle.co.za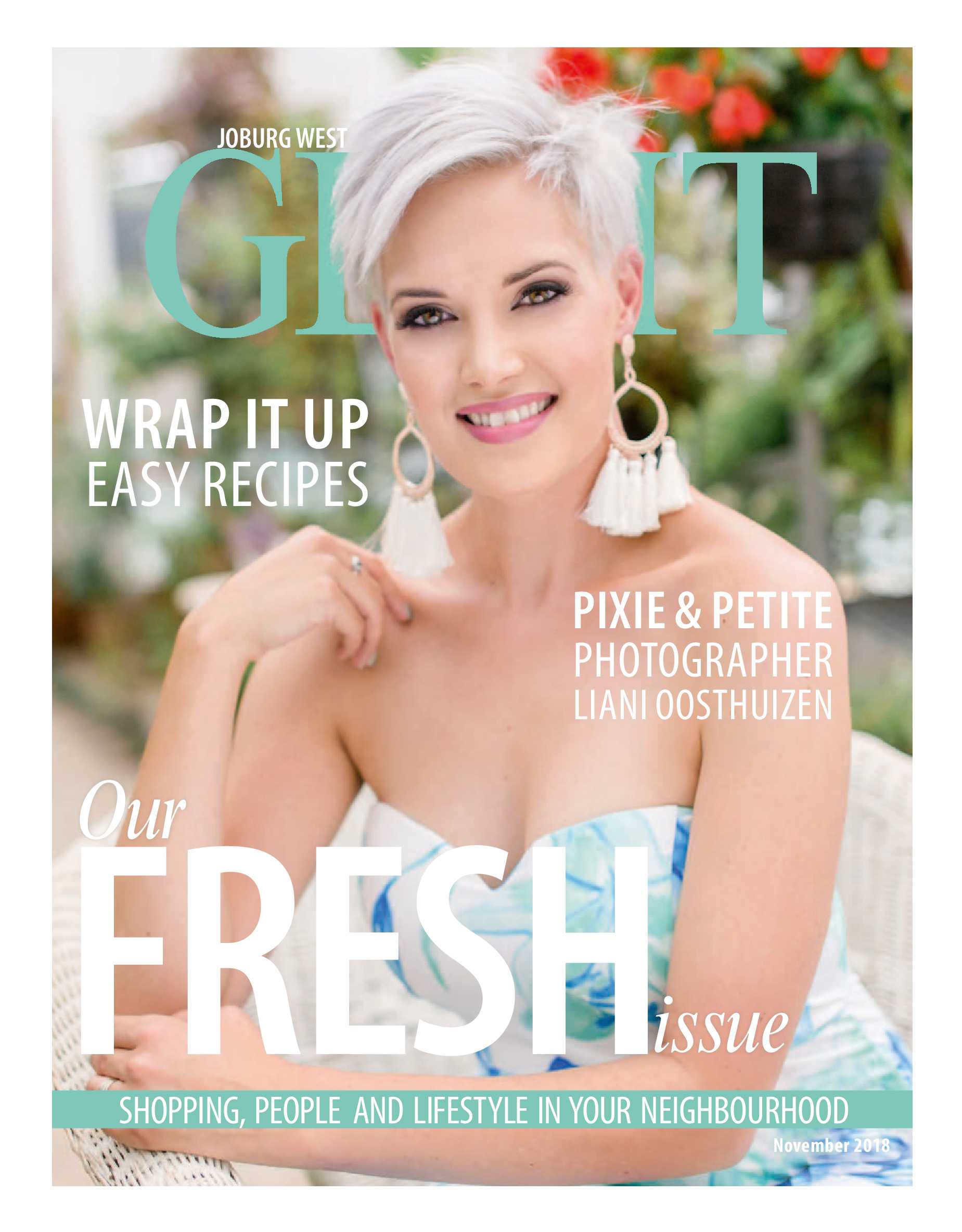 Going down!
Win an exciting family getaway worth more than R22 000!
Summer spoil
We're giving you a chance to shine all through summer by winning an ICE watch!
Win with M&M's and Skittles this Halloween
We've partnered with M&M's and Skittles to give away two hampers consisting of M&M's, Skittles and movie vouchers valued at R650.
is a national brand of premium free magazines available in centres across the country.
to see other Get It magazines in the network.